Social Wall
Social Wall simply started as an idea whilst we were working on a Video Wall installation. The idea was to create a tool so businesses could aggregate and display all your social media posts on a digital wall. At the time, there were already a few companies selling this type of product and we saw the cost of using their product and services to be unaffordable for many businesses. We needed something very simple and one that was cost effective – that's when Social Wall was born.
The first beta version of the tool was simple – it didn't even have a login page or dashboard, but we decided to test the market and sure enough there were clients who were interested in using this product.
It took us about 6-9 months to get a fully functional system developed that allowed users to log in and manage their own Social Wall – yes it included a dashboard. I also had to spend a bit of time creating the actual website to promote the product. I find creating digital content to be one of the most difficult tasks in marketing. As the saying goes "Content is King" and to a certain extent I do agree with this statement, however this can be debated back and forth. Although time-consuming, creating content is all worth it in the end and it's also one of the reasons why I continue to keep adding content whenever I can.
I'll summarise some of my content strategies:
* Write helpful content – HOW TO articles are a great way to connect with your audience and make them feel as though they solved their problem by reading your article
* Create videos – I find some people would rather watch a video than read a long article with instructions. Creating videos not only makes the experience more visual but you can reach a wide audience if submitted to video platforms such as YouTube
* Create tools to supplement your product – I learnt how to code and actually built tools to help promote the product. They were very simple tools and the main purpose was to add them to existing plaforms such as the WordPress Plugin Directory, iTunes and Google Play which had a very large audience – another great way to generate more exposure
We officially launched Social Wall in June 2015. Since then, we have added more features to the product and our client base has also grown. We receive enquiries from all over the world on a daily basis and we can see lots of potential with this product.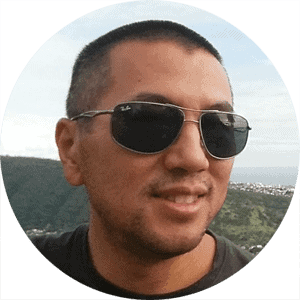 I am an entrepreneur based in Sydney Australia. I was born in Vietnam, grew up in Italy and currently residing in Australia. I started my first business venture Advertise Me from a random idea and have never looked back since. My passion is in the digital space and launched several digital products. You will find these in the portfolio page.
I've decided to change from a Vegetarian to a Vegan diet and started a website called Veggie Meals.
I started this blog so I could leave a digital footprint of my random thoughts, ideas and life in general.