I've used OBS (Open Broadcaster Software) for a few months now and it's been great. I'm able to record and stream videos the way I want it and I can easily change the layouts based on my requirements. In my previous post, I used OBS to actually record the video for UPGRADE STUCK ON FILMORA 9 CAN NOT UPGRADE TO 10. I wasn't able to record using Filmora Screen Recorder because I had to uninstall the software.
The alternative was to use OBS since it's open-source. However, when trying to record one of the display screen (the main laptop screen rather than the extended screens) using OBS, the screen would just be black. See below:

After some research and testing, I discovered a fix and it may also help you fix the same problem. Firstly, let me share with you my laptop and screen setup. I have a Metabox laptop with a 17″ screen and 2x 32″ Samsung monitors connected. The Metabox laptop has two video cards, an Intel HD graphics 630 card and an NVIDIA GeForce GTX 1060 card and I believe the onboard 17″ screen by default is using the NVIDIA GeForce GTX card.
THE FIX


Click browse under the Classic Apps

Select the executable where obs64.exe is located. On my laptop it was located in C:\Program Files\obs-studio\bin\64bit\

You will now see OBS Studio on the list and select options

Click on Options. Each video card will be associated with Power Saving or high performance

Select Power Saving so it's using the Intel HD Graphics card (the default video card)

Now test and OBS should be able to capture the video screen from Display 1

Here's a video showing you the issue with OBS displaying a black screen when using display 1 and the fix:
I hope this helped and if it, don't forget to donate.


If this article helped you in any way and you want to show your appreciation, I am more than happy to receive donations through PayPal. This will help me maintain and improve this website so I can help more people out there. Thank you for your help.
HELP OTHERS AND SHARE THIS ARTICLE
LEAVE A COMMENT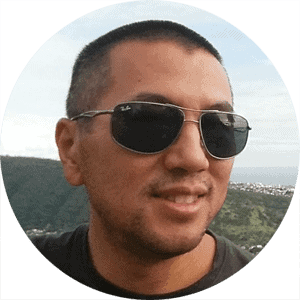 I am an entrepreneur based in Sydney Australia. I was born in Vietnam, grew up in Italy and currently residing in Australia. I started my first business venture Advertise Me from a random idea and have never looked back since. My passion is in the digital space, affiliate marketing, fitness and I launched several digital products. You will find these on the portfolio page.
I've decided to change from a Vegetarian to a Vegan diet and started a website called Veggie Meals.
I started this blog so I could leave a digital footprint of my random thoughts, ideas and life in general.
If any of the articles helped you in any way, please donate. Thank you for your help.
Affiliate Compensated: there are some articles with links to products or services that I may receive a commission.