On the weekend I decided to do the Spartan Virtual Race after a friend suggested I should try it. I haven't done any Spartan races in the past but my son wanted to try it and I thought I'd also give it a go. Since I actually run every day the running wasn't going to be a problem. There are 4 races you can participate and you can read about them here. I decided to do the first 3 races (Sprint, Super and Beast).
On Saturday, I started off with the Beast race which involved the following exercises:
21 KM run
10 pushups
10 burpees
10 mountain climbers (per side)
10 jumping jacks
10 air squats
10 forward lunges (per side)
10 hand-release pushups
10 tuck jumps
10 plank up-downs
10 planks shoulder taps (per side)
10 knee slap mountain climbers (per side)
10 reverse lunges (per leg)
10 glute bridges
10 dips
10 decline pushups
10 single leg squats (per side)
10 calf raises
10-second plank
10-second hollow hold
10-second squat
10 situps
10 leg raises
10 bicycle crunches (per side)
10 v-ups
10 superman
10 walk out pushups
10 burpee tuck jumps
10-second wall sit
10 flutter kicks (per side)
10 diamond pushups
I started the run at around 7 am and finished at around 9 am. The exercises took about 18 minutes to complete. I felt pretty good on the run and wasn't as tired. It's probably because my body experienced the tougher 21 KM I did the previous week. You can read about that here: Overcoming Obstacles
For tracking the 21 KM run, my Samsung Gear S3 Frontier Watch let me down. I upgraded the firmware on the watch (was interested to see what the Bixby software would be like) the day before the run and after the run, both Strava and Samsung Health tracked incorrect and weird stats. I didn't restart the watch after the upgrade was completed and that may be the cause of the problem. The stats on Samsung Health looked incorrect, in particular, it tracked the 1st KM as 9'25" and the 3rd KM section as having the pace of 20'40". I'm pretty sure I wasn't going that slow.


When the Samsung Health synched with Strava the stats looked more peculiar. The 2nd, 3rd and 12th KM were definitely incorrect. It was reporting I flew the 12th KM in 6 seconds.

The final stats from Strava was that my pace for the 20.7 KM was 4:15/KM which is definitely incorrect.

After the 2-3 KM of the run, I had a feeling (instinct) there was going to be an issue with tracking the run and decided to use my mobile phone as a backup since it was a long run. It's always a good strategy to have a contingency plan- that's what I learnt being in an IT and business environment!
Here's what the Strava app recorded on my phone:

The stats from the Strava mobile phone looked a bit more consistent.
In the afternoon my son, Jayden wanted to do the Sprint course which involved completing the 5 KM run and then the first 20 exercises. We completed the 5 KM run and decided to just complete the 30 exercises instead of the 20. On Sunday, I completed the Spartan Super race which involved running 10 KM and once again I just did all the 30 exercises instead of 25.
Here's a video of the 30 exercises. I used Zoom to record the session and also display the exercises on our large LED screen. I will be creating another post for those that are interested in how to set this up. Some of the exercises such as the 1 leg squat were very hard to do and I felt awkward doing them since I've never done them before:
I managed to complete the trifecta over the weekend and I don't think it was that difficult to do as I still had the energy to run on Monday. I believe running and doing bodyweight training every day dramatically helps with improving my fitness and strengthening the body. I also believe being Vegan helped with the recovery process and in turn, helped with completing the Spartan Virtual Challenge.
A key takeaway is that you don't need to wait for an official event to take place in order to motivate you to exercise (it surely does help but self-motivation is more important), just go out there every day and at least spend 30 minutes to exercise. Have the mindset to set a healthy habit and continually strive to be better than you were yesterday or the year before.


If this article helped you in any way and you want to show your appreciation, I am more than happy to receive donations through PayPal. This will help me maintain and improve this website so I can help more people out there. Thank you for your help.
HELP OTHERS AND SHARE THIS ARTICLE
LEAVE A COMMENT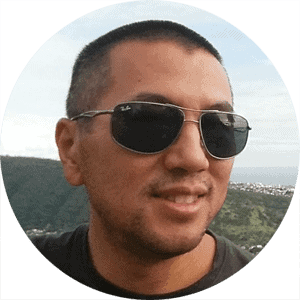 I am an entrepreneur based in Sydney Australia. I was born in Vietnam, grew up in Italy and currently residing in Australia. I started my first business venture Advertise Me from a random idea and have never looked back since. My passion is in the digital space, affiliate marketing, fitness and I launched several digital products. You will find these on the portfolio page.
I've decided to change from a Vegetarian to a Vegan diet and started a website called Veggie Meals.
I started this blog so I could leave a digital footprint of my random thoughts, ideas and life in general.
If any of the articles helped you in any way, please donate. Thank you for your help.
Affiliate Compensated: there are some articles with links to products or services that I may receive a commission.