I've been using one specific courier Transdirect over the years for transporting hardware goods (Digital Signage Screens and computer parts). They are probably the cheapest courier website in Australia and they provide the best rates across their courier network. They can provide local, interstate and international shipping and I've personally used them for our company Advertise Me.

You can simply open up a business account or even obtain a quote from the website. All you need to do is enter the pickup, delivery location and the sizes of the parcels.

As you can see in the above example, the cost to send a local metro up to 25kg item costs from $5.10 incl GST (this is the lowest cost). For a Nationwide 5kg satchel or parcel it costs $6.32 incl GST which is cheaper than sending via Australia Post, up to 500g is $8.95 incl GST. You're also saving money and time by not having to travel to the post office.
The website will then show you a list of courier companies with an estimated cost (it's similar to a comparison site) and you get to choose which one you want to use. You can then pay via PayPal or CC and once your booking is confirmed you will receive the labels to stick on your parcels.
Here's a recent photo of a shipment I recently organised using Transdirect. We ended up using a tailgate truck since the total weight of the items was over 25kg. We also paid additional insurance to cover part of the costs of the hardware (the highest limit is $4500).


A courier driver will then pick up the items and that's it. You can watch the tracking status on the website dashboard and can see the Proof of Delivery online. If you're looking for a shipping and delivery service that is affordable and cheap then look at this courier website. Act now and get a quote!


If this article helped you in any way and you want to show your appreciation, I am more than happy to receive donations through PayPal. This will help me maintain and improve this website so I can help more people out there. Thank you for your help.
HELP OTHERS AND SHARE THIS ARTICLE
LEAVE A COMMENT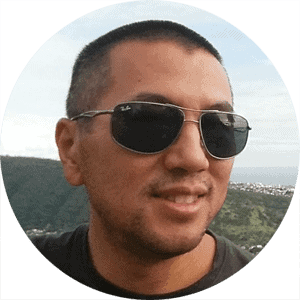 I am an entrepreneur based in Sydney Australia. I was born in Vietnam, grew up in Italy and currently residing in Australia. I started my first business venture Advertise Me from a random idea and have never looked back since. My passion is in the digital space, affiliate marketing, fitness and I launched several digital products. You will find these on the portfolio page.
I've decided to change from a Vegetarian to a Vegan diet and started a website called Veggie Meals.
I started this blog so I could leave a digital footprint of my random thoughts, ideas and life in general.
If any of the articles helped you in any way, please donate. Thank you for your help.
Affiliate Compensated: there are some articles with links to products or services that I may receive a commission.