Today we received an email for our digital wayfinding solution. We currently only have a handful of clients using our wayfinding software but as we complete one of the projects we have been working one, we intend to start pushing the product to other industries and businesses. It's currently being used in hospitals and it has worked really well. The solution is scalable and we intend to add more modules to the software. There isn't a big market or competition in Australia as there is only a few companies who sell digital wayfinding and we will potentially look for some partners who is able to push this to other clients. We also intend to push more content for SEO purposes and it's exciting times.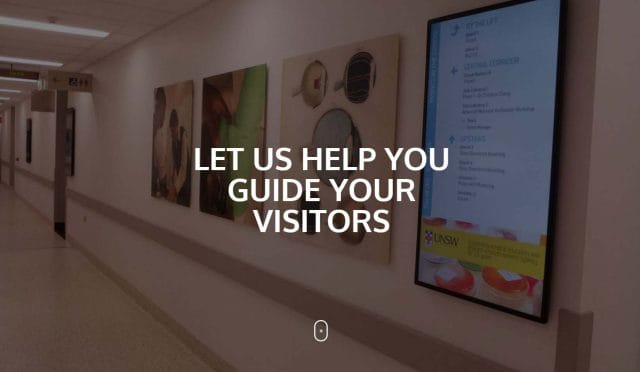 Below is a summary of today's main activities, tasks and accomplishments:
New signup for Social Wall
Created new daily templates for this blog. I now have 1 template with some default workouts so all i have to do each day is load it and make the relevant changes. My plan is to eventually add custom post type for the fitness workouts
Testing a few WordPress plugins for newsletter signup. One of the issues is the signup form redirects to a page upon submission. The option is to change it to Ajax and found a plugin for this but I'm having a few problems
Was being chased up by a client who ordered some hardware. I checked with the distributor and they advised there might be a delay receiving the goods. I will need to relay this information to the client
Sent an invoice to a client for partial payment
Sent IP address information for a digital wayfinding solutions setup
Interestingly, we received an enquiry from India for our digital wayfinding software and hardware, however we currently don't supply our products overseas. We may potentially start distributing this but it's still early stages.
[bar group="124″]
FITNESS WORKOUT
Today, I did a fitness workout which consistent of the below exercises:
Rowing – 500m, 40 second skipping, 500m, 40 second skipping, 500m, 40 second skipping, 500m, 40 second skipping
Leg curls – 10x 35 kg, 10x 45 kg, 10x 55 kg
Front leg extension – 10x 35 kg, 10x 45 kg, 10x 55 kg
Back leg extension – 10x 35 kg, 10x 45 kg, 10x 55 kg
Calf extension – 10x 90 pounds, 10x 140 pounds, 10x 160
Run – 1km in 5:06 at 12km/h
[bar group="126″]
VEGETARIAN FOOD & MEALS
Breakfast
Pasta
Lunch
2x Up and Go (pre and post workout)
Vegetarian Wrap when I got home from work
Dinner
Rice with vegetables and yesterday's left over food.
[bar group="125″]
DAILY REFLECTION
I hate being chased up by customers
[bar group="127″]

If this article helped you in any way and you want to show your appreciation, I am more than happy to receive donations through PayPal. This will help me maintain and improve this website so I can help more people out there. Thank you for your help.
HELP OTHERS AND SHARE THIS ARTICLE
LEAVE A COMMENT

I am an entrepreneur based in Sydney Australia. I was born in Vietnam, grew up in Italy and currently residing in Australia. I started my first business venture Advertise Me from a random idea and have never looked back since. My passion is in the digital space, affiliate marketing, fitness and I launched several digital products. You will find these on the portfolio page.
I've decided to change from a Vegetarian to a Vegan diet and started a website called Veggie Meals.
I started this blog so I could leave a digital footprint of my random thoughts, ideas and life in general.
If any of the articles helped you in any way, please donate. Thank you for your help.
Affiliate Compensated: there are some articles with links to products or services that I may receive a commission.