As an entrepreneur starting multiple businesses and creating business logos for these businesses is a challenging and painful process. The traditional way I use to create logos was to hire a designer. I would provide the designer with a logo design brief and they would go away and create one for me. The logo design brief normally required me to add the following information:
Name of business
Colour preferances
Style of icon
Examples logos
From the design brief, the designer would then spend time creating the logos using an image editing tool such as Photoshop or Illustrator. They would charge you a flat fee for creating the logo and that can range between $35-$100 depending on the skills of the designer. They would normally provide 2-3 mock-ups and then out of the all mockups I would choose one and work with that. Then I would finalise the logo by getting the designer to make the tweaks required. This whole process would normally take 3-5 days depending on the workload of the designer and you can find a designer from websites such as Fiveer or Freelancer. Now, depending on the skill level of the designer you would receive back professional-looking logos or there may be times when the logos will look rubbish and unusable. You will then need to either find another designer to recreate the logo or worse case you end up creating it yourself which may, in turn, save you lots of time and money.
I have now started creating my own logos by using different tools. The most recent logo design tool that I am using is called DesignEvo. DesignEvo is a logo creating tool that can be used on a browser or even on a mobile phone and in this article I will share with you how easy it is to create a logo and give you an example of a logo I quickly created with this tool.
You can use the coupon code COEVO10OFF to receive 10% off. This coupon code is only limited for a period of time.
There are almost 10,000+ templates you can choose from or even create a logo from scratch. The tool is very easy to use due to the range of templates available. All you need to do is choose a category, then from the list search for one that you like and make the necessary changes to the text, icon and the placement of the items.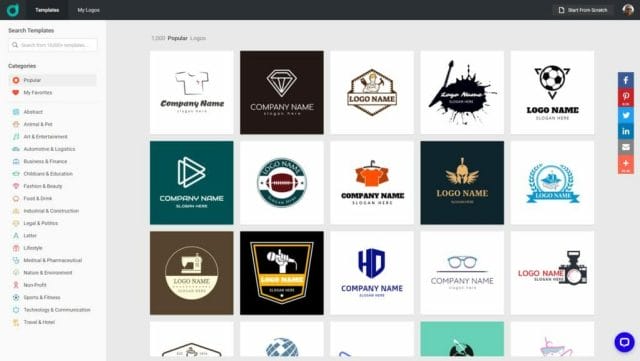 Once you login to the dashboard, on the left hand side menu bar you can choose a category or search for a particular template based on your type of business or a few keywords of the type of logo you're trying to create.
If you like a particular design there is an option to click on SIMILAR by hovering over a particular logo design that you like.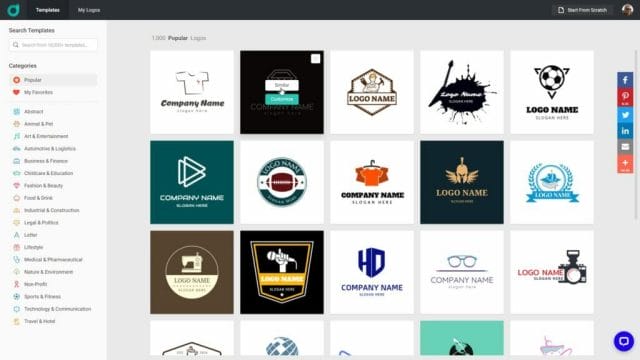 This will then provide you with another list that has similar design that you like and you can then select and edit the design.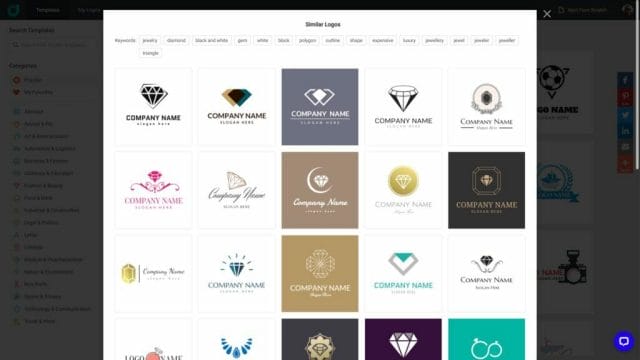 Once you edit the design, you can change the COMPANY NAME and SLOGAN HERE text with your own. For the text, you can change the font size, font type, colour. You can also change the icon and replace it with another one from their comprehensive icon list.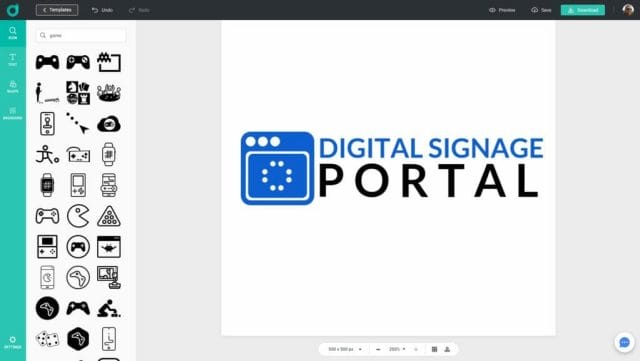 Depending on how creative you are, you also have the option to change add shapes to make your logo design look different and unique.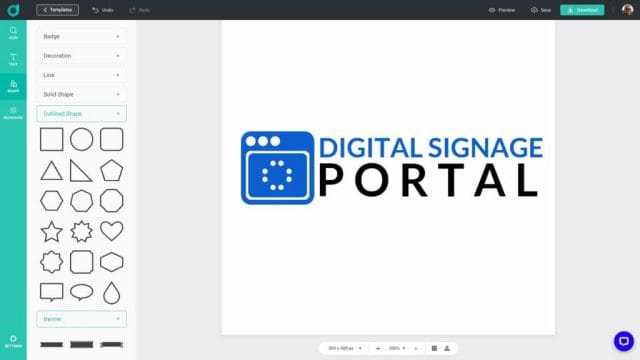 In addition, if you want change the colour of the background or make the background transparent you can do so by selecting the BACKGROUND button in the menu.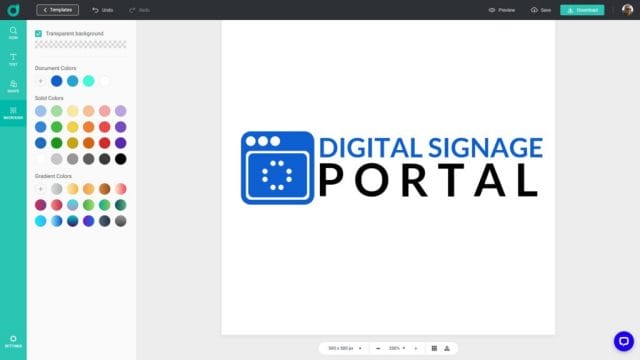 Once you're finished creating the logo you can save and download it for free. With the free package, you don't own the copyright of the logo and you will need to give credit to DesignEvo so be careful. The resolutions in the free package are low quality but if you plan to use it for your business, you can easily buy the logo for a one-time fee. The cost for owning the copyright of the logo you created is US$49.99 (at the time of writing this article, but the normal price is $99.99) which is the Plus Package. This cost is cheaper than getting a designer to create it for you and you have full control of how the logo will look like. You seriously don't need to be a professional designer to create a logo that you will like and be happy with. You will be able to simply choose one from the template and then modify accordingly – it's not that hard.
A great feature that I like from DesignEvo is the ability to preview the logo in different mockup shots (T-shirt, business card, letterhead, website, notepad and even at a reception area.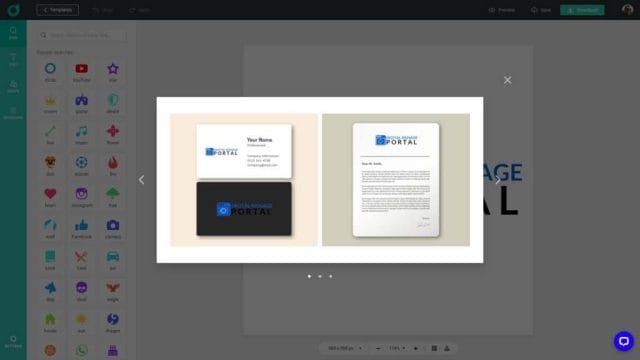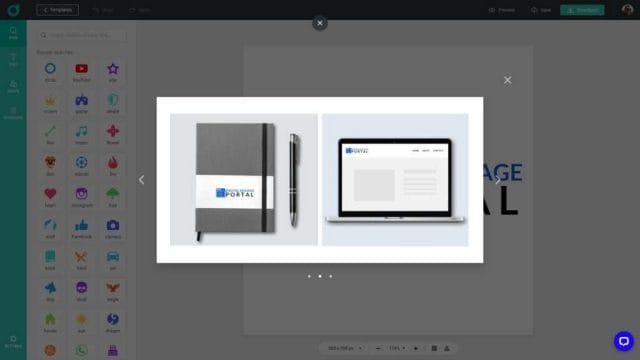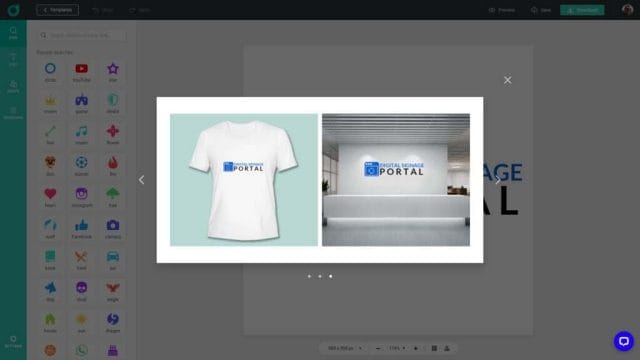 Overall, using DesignEvo the process is quick, easy and affordable. You can try it yourself here: DESIGNEVO
You can use the coupon code COEVO10OFF to receive 10% off. This coupon code is only limited for a period of time.
Check out the video: HOW TO CREATE AWESOME LOGOS WITH DESIGNEVO


If this article helped you in any way and you want to show your appreciation, I am more than happy to receive donations through PayPal. This will help me maintain and improve this website so I can help more people out there. Thank you for your help.
HELP OTHERS AND SHARE THIS ARTICLE
LEAVE A COMMENT

I am an entrepreneur based in Sydney Australia. I was born in Vietnam, grew up in Italy and currently residing in Australia. I started my first business venture Advertise Me from a random idea and have never looked back since. My passion is in the digital space, affiliate marketing, fitness and I launched several digital products. You will find these on the portfolio page.
I've decided to change from a Vegetarian to a Vegan diet and started a website called Veggie Meals.
I started this blog so I could leave a digital footprint of my random thoughts, ideas and life in general.
If any of the articles helped you in any way, please donate. Thank you for your help.
Affiliate Compensated: there are some articles with links to products or services that I may receive a commission.