If you no longer want to use your Instagram account, you can follow these steps to back up your Instagram account data and delete it. You do have the simple option of disabling the Instagram account if you believe you will use the account in the future, however, if you have a test account and think you have finished your testing and no longer need it, then you can delete the account.
DISABLE YOUR ACCOUNT
Log in to your Instagram account
Click on the Profile icon and then Settings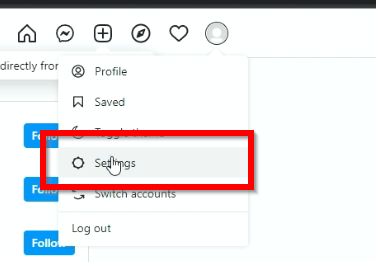 Click on Temporarily disable my account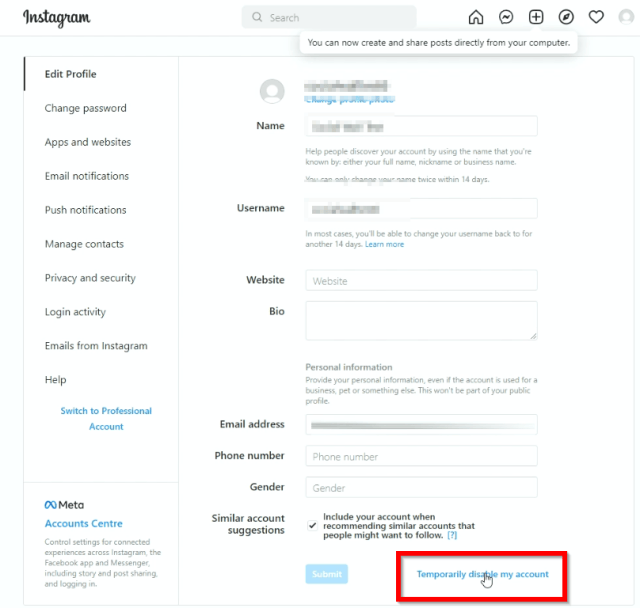 Select a reason why you are disabling your account, enter the password and then click on YES to confirm.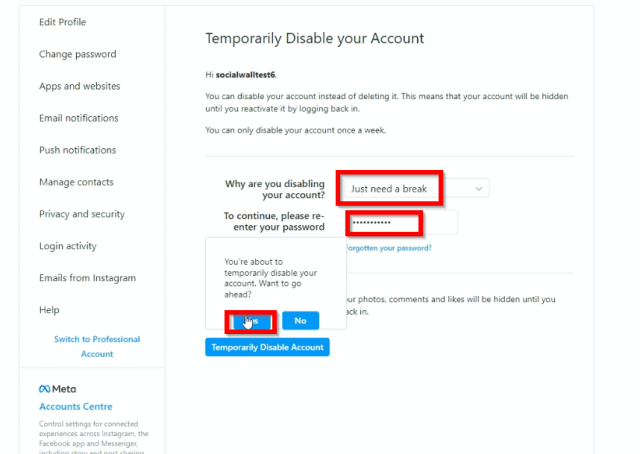 Your account will then be disabled.
BACKUP DATA
Click on the profile icon and go to settings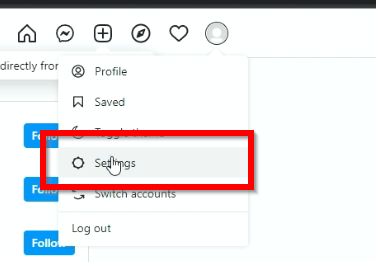 Click on Privacy and security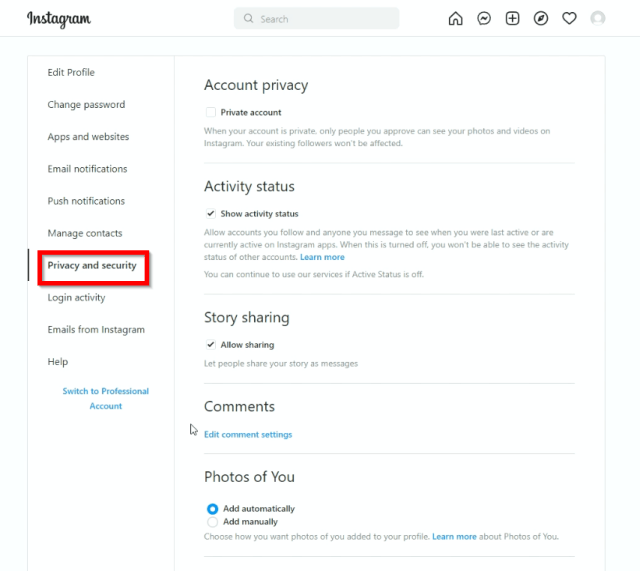 Scroll down to Data Download and click on Request download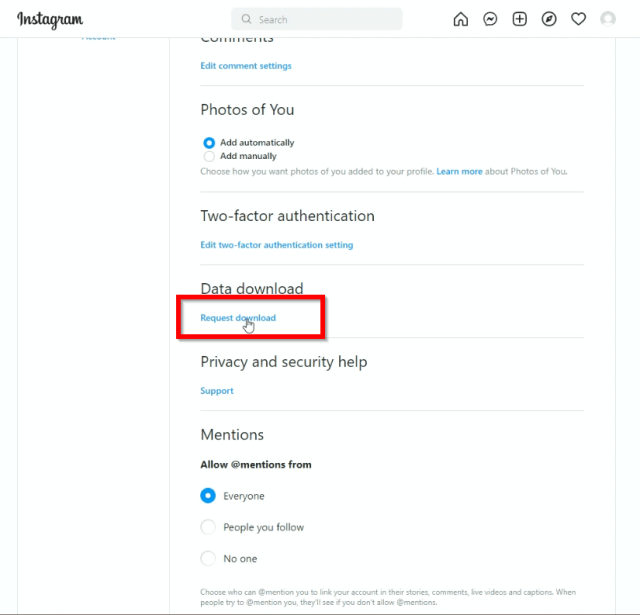 Enter your email and then select the format
Enter the Instagram password to download the file

DELETE ACCOUNT
To delete your Instagram account you will need a web browser and go to this URL: https://www.instagram.com/accounts/remove/request/permanent/ and login to your account

Select the reason and then re-enter your password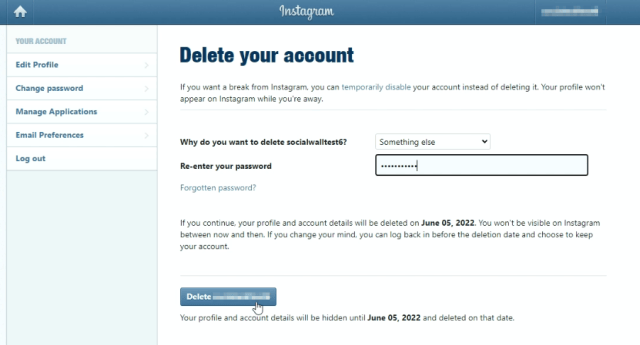 Once you press the delete button the account will be hidden and then deleted on the date specified. According to Instagram, it may take around 60 days to actually remove the account. Keep in mind the Meta company will still be able to retrieve the information from backups for legal reasons etc.
Hope this video on how to delete HOW TO DELETE BACKUP DISABLE YOUR INSTAGRAM ACCOUNT helps:

If this article helped you in any way and you want to show your appreciation, I am more than happy to receive donations through PayPal. This will help me maintain and improve this website so I can help more people out there. Thank you for your help.
HELP OTHERS AND SHARE THIS ARTICLE
LEAVE A COMMENT

I am an entrepreneur based in Sydney Australia. I was born in Vietnam, grew up in Italy and currently residing in Australia. I started my first business venture Advertise Me from a random idea and have never looked back since. My passion is in the digital space, affiliate marketing, fitness and I launched several digital products. You will find these on the portfolio page.
I've decided to change from a Vegetarian to a Vegan diet and started a website called Veggie Meals.
I started this blog so I could leave a digital footprint of my random thoughts, ideas and life in general.
If any of the articles helped you in any way, please donate. Thank you for your help.
Affiliate Compensated: there are some articles with links to products or services that I may receive a commission.