Last week I published a video called HOW TO FIX YOUTUBE NOT LOADING VIDEO SPINNING CIRCLE [SOLVED] on YouTube and it was related to an issue my dad experienced on his computer. He has an old HP desktop with the Windows Vista operating system. He didn't want to upgrade the computer or the operating system as he only uses it to watch YouTube videos.
So what happened was that we ended up painting some of the rooms in his house because he was replacing the carpet and wanted the rooms to look fresh. A week before painting the rooms he packed up all the furniture which included the PC.
When we finished painting and reconnected the computer, he wasn't able to watch YouTube. He was able to search for videos but every time he tried to play the video the spinning circle would just load. This is a screenshot of the spinning circle on YouTube.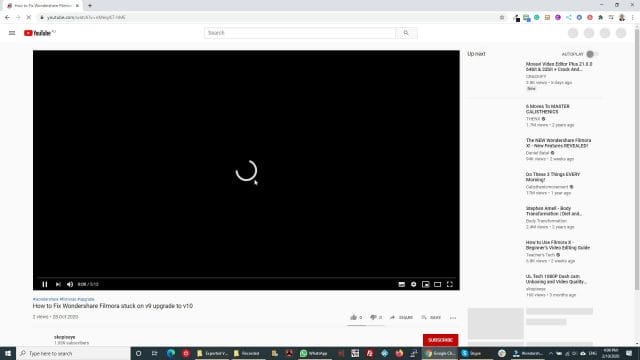 I published the solution so that I could help others who experience the same problem and the issue was related to the date/time. It was set incorrectly and because of this, the videos would not load at all. Here's the video:
Out of coincidence, YouTube had an outage in the same week that I published the video. I started receiving multiple comments asking for the solution, as it was ironic the video could not be played because YouTube was not working.
Here's a few of the comments: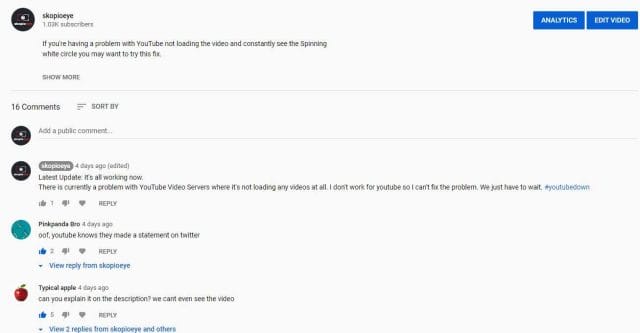 In response to the issue, I ended up changing the description and pinned a comment saying that the issue was related to YouTube and that the solution in the video was not related. Based on this scenario, I learnt that there are several causes to this issue such as Internet connectivity issues, browser issues and in this particular case YouTube video server issues.

If this article helped you in any way and you want to show your appreciation, I am more than happy to receive donations through PayPal. This will help me maintain and improve this website so I can help more people out there. Thank you for your help.
HELP OTHERS AND SHARE THIS ARTICLE
LEAVE A COMMENT

I am an entrepreneur based in Sydney Australia. I was born in Vietnam, grew up in Italy and currently residing in Australia. I started my first business venture Advertise Me from a random idea and have never looked back since. My passion is in the digital space, affiliate marketing, fitness and I launched several digital products. You will find these on the portfolio page.
I've decided to change from a Vegetarian to a Vegan diet and started a website called Veggie Meals.
I started this blog so I could leave a digital footprint of my random thoughts, ideas and life in general.
If any of the articles helped you in any way, please donate. Thank you for your help.
Affiliate Compensated: there are some articles with links to products or services that I may receive a commission.