I've previously shared tips on how to fix a few issues with OBS (Open Broadcaster Software) – How to Fix OBS Black Screen Display Capture Issue and in this post, I'm also going to share with you how I managed to interact with a web browser in OBS. I have used OBS with Zoom but you can use it with any video conference tool to display different types of content whilst you are on a video call.
I use the web browser at the end of the Zoom workout to display a spinning wheel that picks a random exercise. We use this exercise as a bonus at the end of the workout.

If you want to add a web browser component to the scene and interact with the browser you can follow these steps:
Click on the + sign in the Sources Area

Select Browser on the list

Enter a name e.g Picker Wheel or Browser

Enter the URL you want to display. For our Picker Wheel, we used the website https://pickerwheel.com/
You can also add the Width and Height to display the area of the website

You can then interact with that web page by right-clicking on the website source and selecting INTERACT

A popup with the website content will be displayed and you can interact with this – make the wheel spin!
You can display different types of web pages and you can also play the audio coming from the website to the video conference tool (this requires installing Audio Drivers called VB Audio Virtual Cable. I'll post another article in the future explains this further.
I hope this helps someone out there and here's a video to help you further if you need it.


If this article helped you in any way and you want to show your appreciation, I am more than happy to receive donations through PayPal. This will help me maintain and improve this website so I can help more people out there. Thank you for your help.
HELP OTHERS AND SHARE THIS ARTICLE
LEAVE A COMMENT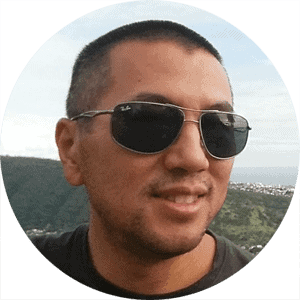 I am an entrepreneur based in Sydney Australia. I was born in Vietnam, grew up in Italy and currently residing in Australia. I started my first business venture Advertise Me from a random idea and have never looked back since. My passion is in the digital space, affiliate marketing, fitness and I launched several digital products. You will find these on the portfolio page.
I've decided to change from a Vegetarian to a Vegan diet and started a website called Veggie Meals.
I started this blog so I could leave a digital footprint of my random thoughts, ideas and life in general.
If any of the articles helped you in any way, please donate. Thank you for your help.
Affiliate Compensated: there are some articles with links to products or services that I may receive a commission.