Is there a quick and easy way to test to see if your remote control is working? Yes, there is. I'm going to show you how to do just that and all you need is a set of new batteries, the remote control and a phone.
Your remote control needs to have a tip with infrared light. Most TV remote controls have this and you can even use this test on a radio remote control or any device that has an infrared light.
If you've lost your remote control you can buy a spare one here or a universal one: https://amzn.to/3HFYZHJ
Here is the test to use to check if the remote control is working:
Make sure the batteries are full
Point the tip of the infrared light to a mobile phone
Start the camera app on the mobile phone with the selfie camera
You should see the infrared tip on the camera app
Press the buttons on the remote control and the infrared tip should start flashing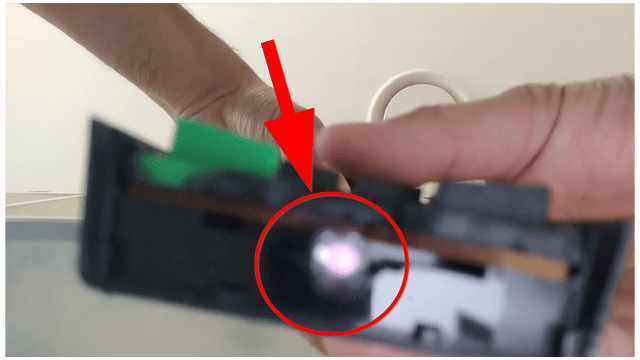 If the above tests work and your TV or digital screen is still not responding to the remote control, it probably means there could be something wrong with the TV receiver. I have used this test multiple times during my work at Advertise Me. In some instances, it was just good to know that the remote control was not working at all and that we needed to use another remote.
Just make sure the TV receiver is not being blocked or there is nothing that could be interfering with the infrared signal. Just remember that infrared technology requires a line of sight from the transmitter to the receiver.
Here is a video on HOW TO TEST A REMOTE CONTROL TV IS WORKING the test was conducted on Panasonic, Samsung, LG and Sony remote controls. Pretty much all the major brands:

If this article helped you in any way and you want to show your appreciation, I am more than happy to receive donations through PayPal. This will help me maintain and improve this website so I can help more people out there. Thank you for your help.
HELP OTHERS AND SHARE THIS ARTICLE
LEAVE A COMMENT

I am an entrepreneur based in Sydney Australia. I was born in Vietnam, grew up in Italy and currently residing in Australia. I started my first business venture Advertise Me from a random idea and have never looked back since. My passion is in the digital space, affiliate marketing, fitness and I launched several digital products. You will find these on the portfolio page.
I've decided to change from a Vegetarian to a Vegan diet and started a website called Veggie Meals.
I started this blog so I could leave a digital footprint of my random thoughts, ideas and life in general.
If any of the articles helped you in any way, please donate. Thank you for your help.
Affiliate Compensated: there are some articles with links to products or services that I may receive a commission.