It's been several years since I purchased the Xiaomi Roborock and I've never replaced the filter until just recently. You can purchase the Roborock replacement kit for only $30 and it includes the main brush, side brushes and replacement washable filters. I don't believe the original filter was washable so I just threw it away when I replaced it. I haven't had any issues with the Xiaomi Roborock besides having small items such as socks, stationary and tissues getting stuck in the main brush. The great thing about the Xiaomi Roborock is it will stop cleaning if the rollers stop spinning and an audible message will be announced saying to check the main brush. This will not stop until the issue is resolved so make sure you immediately fix it.
You can buy the Xiaomi Roborock replacement kits here
The Xiaomi Roborock app has a maintenance page that shows how many hours is left before the filter, side brush, main brush and sensors need to be replaced. As shown I do need to replace the side brush and I will do that soon.
You can schedule the Xiaomi RoboRock to start cleaning on specific days and at a particular time. I don't use this feature since we work from home and the noise coming from the vacuum cleaner will be to distracting.
I honestly feel the Xiaomi RoboRock is value for money and it does a really good job of picking up dust and small particles. Especially using its algorithm and sensors to route within an area will ensure the area is completely clean. We have this connected to Google home and we just voice commands such as "start the vacuum cleaner" to start the cleaning. We normally use this when we need a quick clean especially when people are coming over and don't have enough time to use the Dyson vacuum cleaner.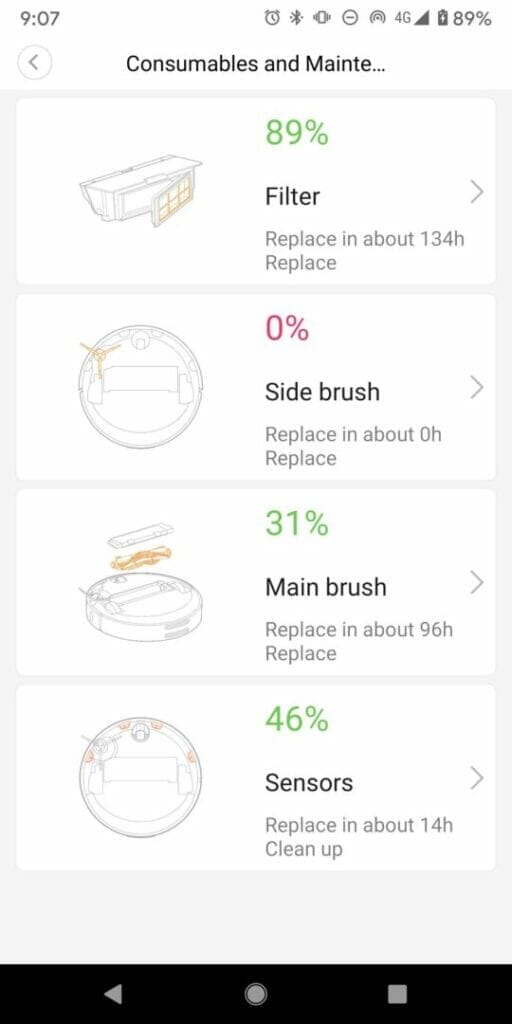 Depending on the version of the RoboRock there are certain features you may want to use or even purchase. There are models that not only vacuum but also mop the floor. Yes, you heard that right, it can clean the floor saving you valuable time. There are also models which come with a big dust bin so when the vacuum cleaner goes back to the dock it can dispense the rubbish into the bin. Don't you love efficiency and automation?
If you're looking at replacing the filter here's a video to help you:

If this article helped you in any way and you want to show your appreciation, I am more than happy to receive donations through PayPal. This will help me maintain and improve this website so I can help more people out there. Thank you for your help.
HELP OTHERS AND SHARE THIS ARTICLE
LEAVE A COMMENT

I am an entrepreneur based in Sydney Australia. I was born in Vietnam, grew up in Italy and currently residing in Australia. I started my first business venture Advertise Me from a random idea and have never looked back since. My passion is in the digital space, affiliate marketing, fitness and I launched several digital products. You will find these on the portfolio page.
I've decided to change from a Vegetarian to a Vegan diet and started a website called Veggie Meals.
I started this blog so I could leave a digital footprint of my random thoughts, ideas and life in general.
If any of the articles helped you in any way, please donate. Thank you for your help.
Affiliate Compensated: there are some articles with links to products or services that I may receive a commission.