Have you ever noticed the Smart Diagnosis logo on the LG Neochef Microwave? If you see this logo you might get the impression the microwave is a "Smart" microwave i.e. you can connect to it via Bluetooth or WiFi. Now, this is not the case! If you see this symbol on the microwave it just means you can get some diagnostic information from the microwave through some beeping noise (think of it as the dial-up modem noises). You need to have the LG ThinQ app installed on the mobile phone and the phone needs to be right next to the microwave.
I honestly don't know what information you can obtain from this diagnostics but from the app it does seems like you can you this when you are talking to an LG customer service representative you can send this information to them for more assistance.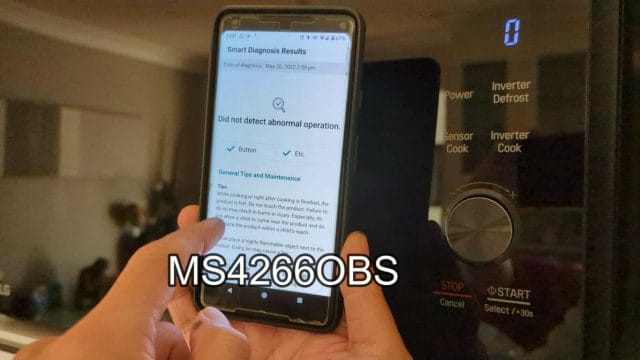 Here's a video on how to use the LG Microwave NeoChef Smart Diagnosis:
Also if you need help with changing the time on the microwave you may want to read this article HOW TO CHANGE OR DISABLE THE CLOCK ON THE LG NEOCHEF MICROWAVE and watch this video:

If this article helped you in any way and you want to show your appreciation, I am more than happy to receive donations through PayPal. This will help me maintain and improve this website so I can help more people out there. Thank you for your help.
HELP OTHERS AND SHARE THIS ARTICLE
LEAVE A COMMENT

I am an entrepreneur based in Sydney Australia. I was born in Vietnam, grew up in Italy and currently residing in Australia. I started my first business venture Advertise Me from a random idea and have never looked back since. My passion is in the digital space, affiliate marketing, fitness and I launched several digital products. You will find these on the portfolio page.
I've decided to change from a Vegetarian to a Vegan diet and started a website called Veggie Meals.
I started this blog so I could leave a digital footprint of my random thoughts, ideas and life in general.
If any of the articles helped you in any way, please donate. Thank you for your help.
Affiliate Compensated: there are some articles with links to products or services that I may receive a commission.