As an Entrepreneur, I always try to find simple hacks to increase my productivity and in this post I wanted to share with you one of my mobile phone productivity hacks. I've set up all my app shortcuts in groups/folders on the main mobile home screen. I use an Android mobile phone and it may also work on other operating systems but this is how it looks like: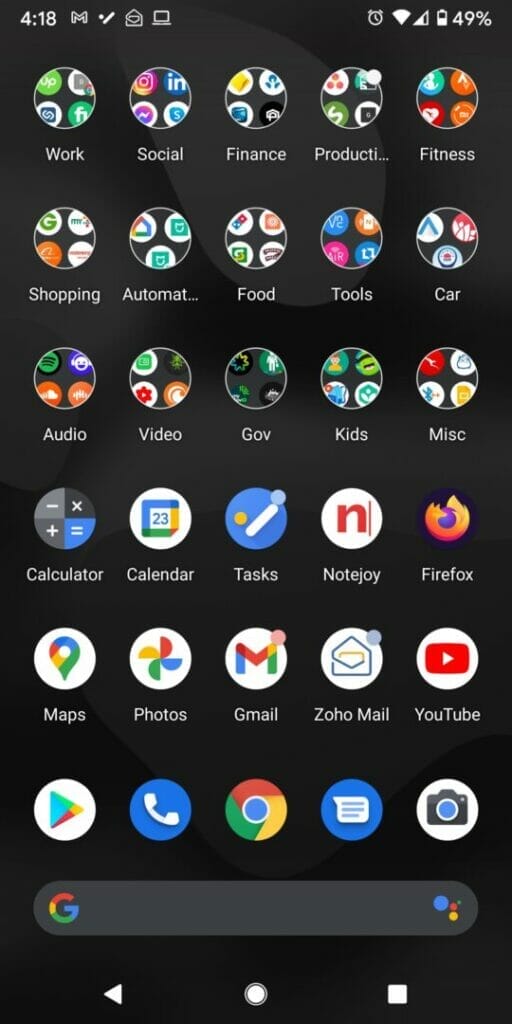 The idea is to be more organised and not have multiple screens with scattered mobile app shortcuts. On the main screen, I placed the app shortcuts in groups/folders so that they can be easily located based on the type of app or category. I also directly added the most important or frequently used app shortcuts such as Calculator, Calendar, Tasks, Notejoy, Firefox, Maps, Photos, Gmail, Zoho Mail, YouTube, Google Play, Phone, Chrome Browser, Messages and Camera on the last 3 rows of the screen.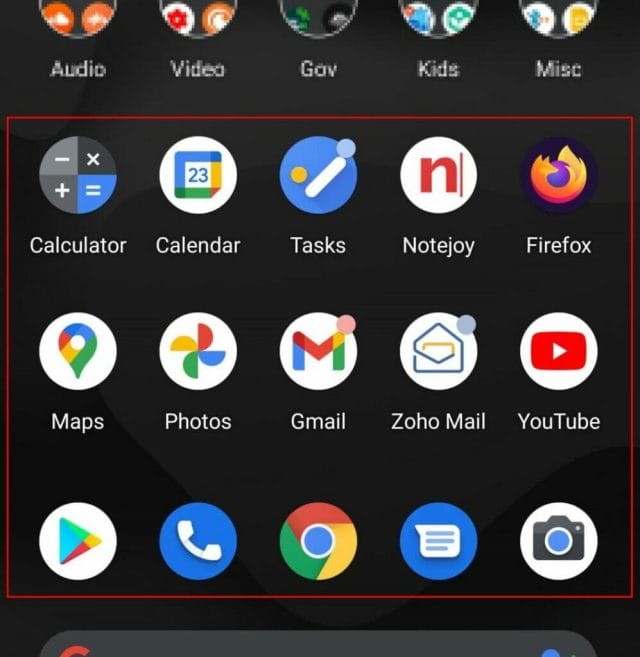 Basically, by being more organised, you are saving time searching for the apps and having the shortcuts in folders make it less distracting which in turn can potentially avoid you from randomly using the app and wasting time.
The categories and groups that I created are:
Work
Social
Finance
Productivity
Fitness
Shopping
Automation
Food
Tools
Car
Audio
Video
Gov
Kids
Misc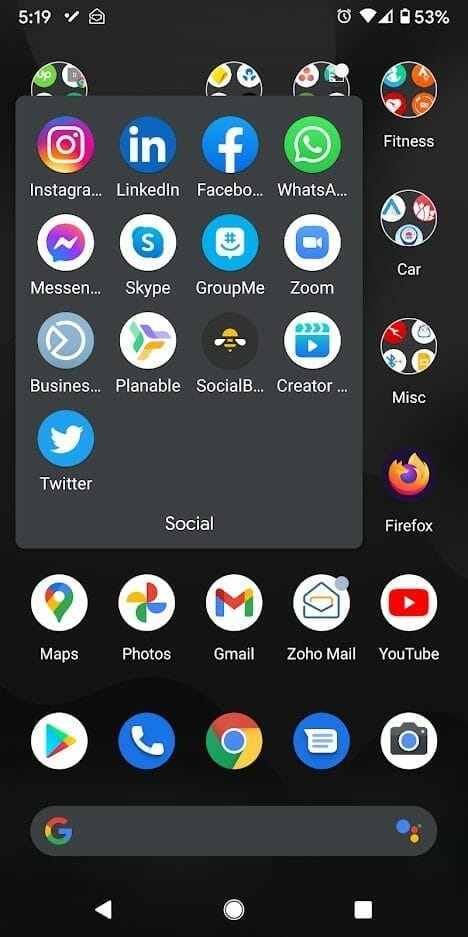 I hope this helps some of you to be a bit more organised and potentially save time. If you have any questions or have any other productivity hacks please let me know.

If this article helped you in any way and you want to show your appreciation, I am more than happy to receive donations through PayPal. This will help me maintain and improve this website so I can help more people out there. Thank you for your help.
HELP OTHERS AND SHARE THIS ARTICLE
LEAVE A COMMENT

I am an entrepreneur based in Sydney Australia. I was born in Vietnam, grew up in Italy and currently residing in Australia. I started my first business venture Advertise Me from a random idea and have never looked back since. My passion is in the digital space, affiliate marketing, fitness and I launched several digital products. You will find these on the portfolio page.
I've decided to change from a Vegetarian to a Vegan diet and started a website called Veggie Meals.
I started this blog so I could leave a digital footprint of my random thoughts, ideas and life in general.
If any of the articles helped you in any way, please donate. Thank you for your help.
Affiliate Compensated: there are some articles with links to products or services that I may receive a commission.