I wanted to check my PayPal transactions this morning and it appears the https://paypal.com.au and https://paypal.com website is not working.

This is the error message you will receive if you tried visiting the website:



This site can't be reached
The web page at https://paypal.com.au/ might be temporarily down or it may have moved permanently to a new web address.ERR_HTTP2_INADEQUATE_TRANSPORT_SECURITY
As a workaround you must add www in the URL like https://www.paypal.com.au and you can also still visit the main website: https:/www.paypal.com and it will redirect you to https://www.paypal.com/au/home
Give that a try and see how you go. Hopefully, PayPal Australia will fix this soon. The issue seems to be related to SSL or HTTPS a protocol used for encryption and security. If you need further help have a look at this video:


If this article helped you in any way and you want to show your appreciation, I am more than happy to receive donations through PayPal. This will help me maintain and improve this website so I can help more people out there. Thank you for your help.
HELP OTHERS AND SHARE THIS ARTICLE
LEAVE A COMMENT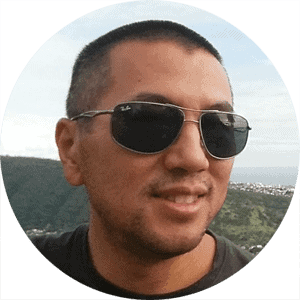 I am an entrepreneur based in Sydney Australia. I was born in Vietnam, grew up in Italy and currently residing in Australia. I started my first business venture Advertise Me from a random idea and have never looked back since. My passion is in the digital space, affiliate marketing, fitness and I launched several digital products. You will find these on the portfolio page.
I've decided to change from a Vegetarian to a Vegan diet and started a website called Veggie Meals.
I started this blog so I could leave a digital footprint of my random thoughts, ideas and life in general.
If any of the articles helped you in any way, please donate. Thank you for your help.
Affiliate Compensated: there are some articles with links to products or services that I may receive a commission.