Advertise Me just relaunched a website we previously had called Digital Signage Portal. When we first built the website we used it as a forum to discuss digital signage topics. If I recall correctly, the website was built using Joomla an open source content management tool. I checked how the website looked on Internet Archive this is how it was set up (without some of the images):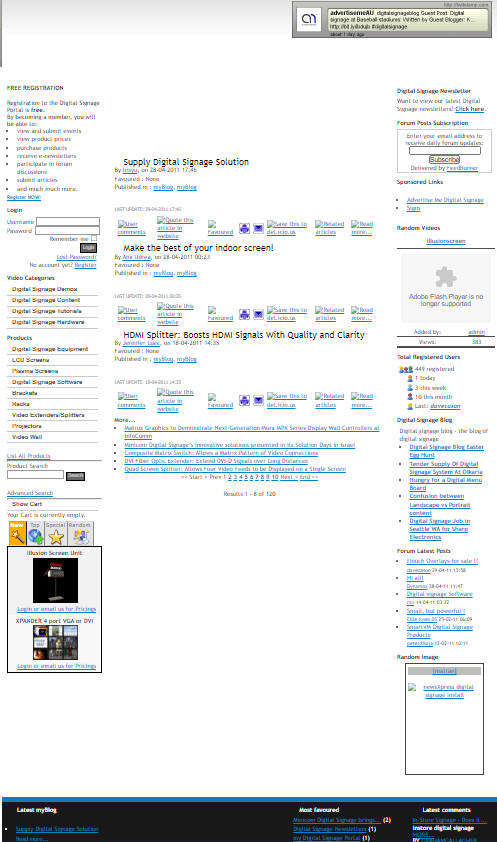 Back in 2011, we had roughly 449 registered users so we were getting quite a bit of traffic to the website. We were also promoting several digital signage products that were available on the market and I do remember the website being high in the search engine rankings for the term Digital Signage.
With the relaunch, I decided to use WordPress which is the go-to content management system and use a theme called Kleo. We purchased the theme many years ago when I was thinking of relaunching the website but never did. The main reason why the website went down was that we didn't have a full backup of the website and Joomla didn't seem to be as stable hence, we wanted to revamp the website using WordPress and just had a coming soon page for many years (since 2014).
This week, I decided to just quickly relaunch the website and promote our Advertise Me products. Here's what it looks like now: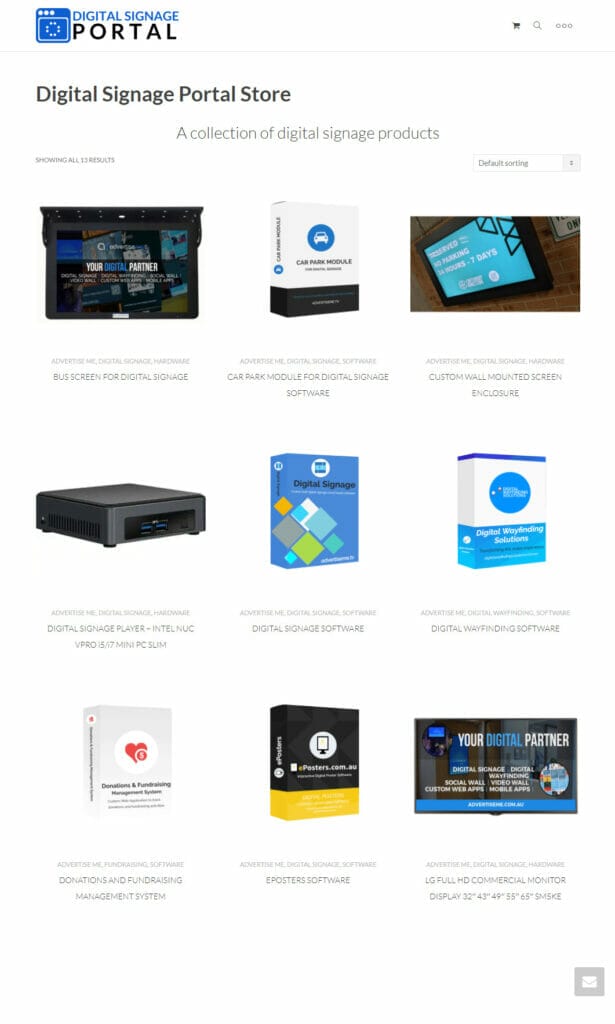 I created the logo using an online tool and you can read more information from here: DesignEvo
What I noticed is that the website has very good Pagespeed. With the mobile result is 78 and for desktop the score is 85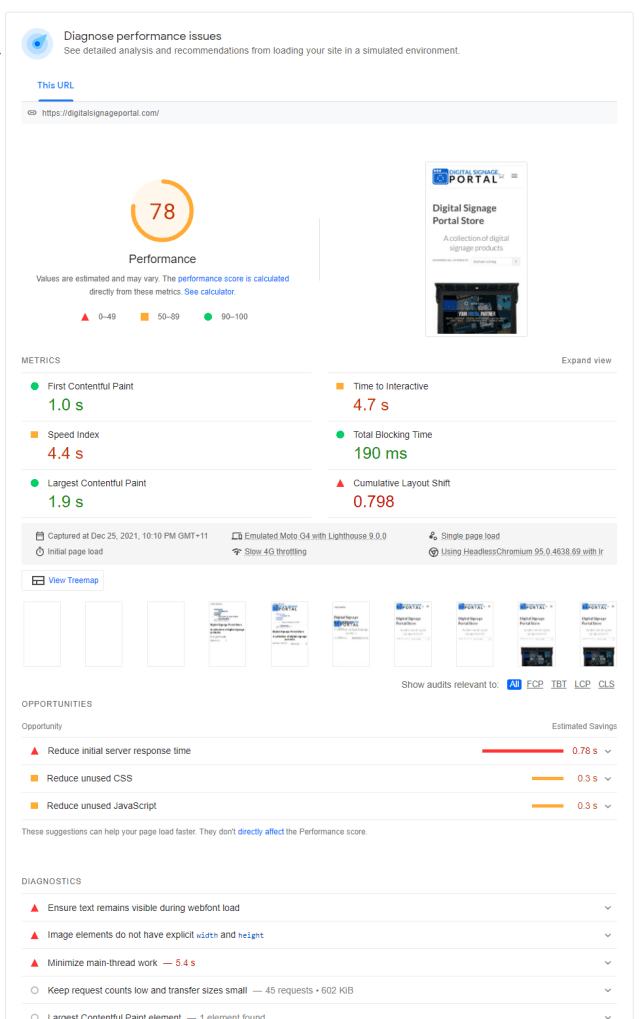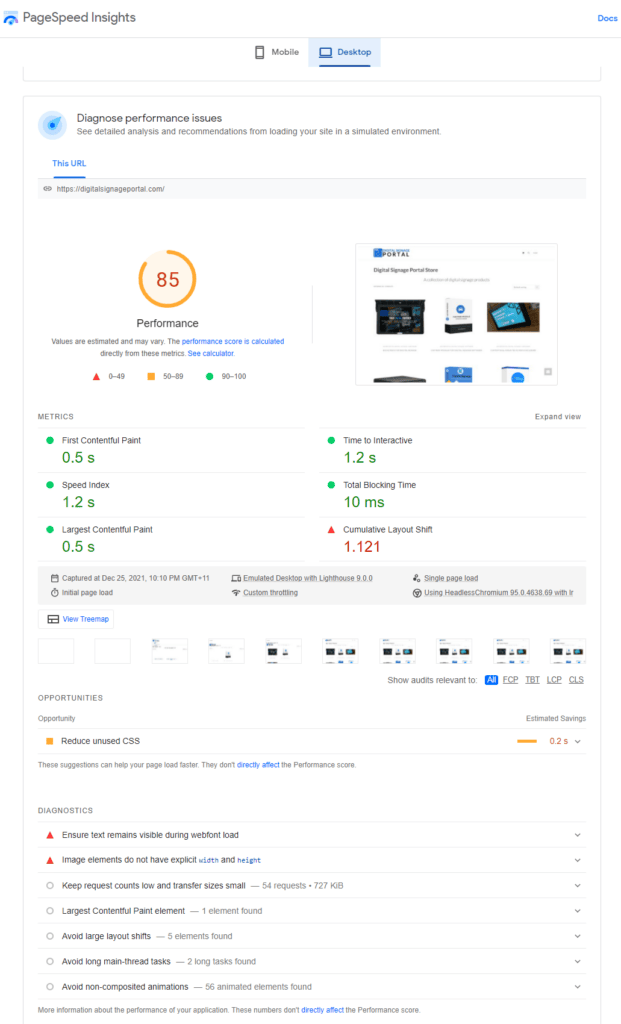 For the GTmetrix results, the Pagespeed score was 100% and the YSlow Score is 97%.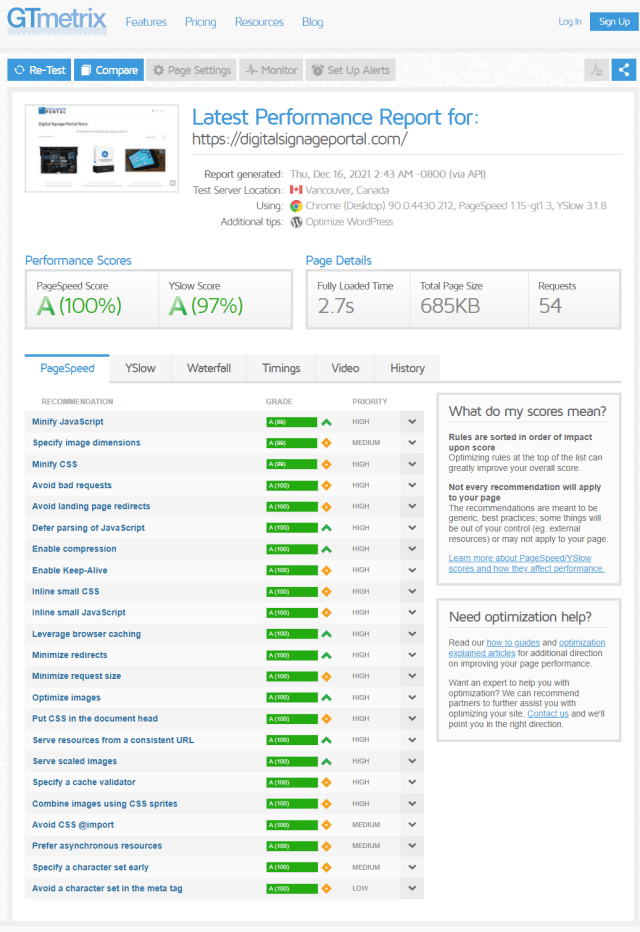 I'll monitor to see if it helps with SEO and SERP but one thing to keep in mind is that we currently don't have a lot of content on this website and it could be a reason why our above PageSpeed test results are high. I expect the results to drop once we add more content and install more plugins but we'll see. The most important is to increase traffic and improve our rankings for the term Digital Signage. We hope we can do this. I'll report back in a couple of months. I've created a new project on SERanking to monitor this and if you haven't heard about SERanking then check out this post.
I plan to add more features to the website and possibly bring back the forum so watch this space. You can subscribe to my newsletter and be notified when I post more content relating to this website.

If this article helped you in any way and you want to show your appreciation, I am more than happy to receive donations through PayPal. This will help me maintain and improve this website so I can help more people out there. Thank you for your help.
HELP OTHERS AND SHARE THIS ARTICLE
LEAVE A COMMENT

I am an entrepreneur based in Sydney Australia. I was born in Vietnam, grew up in Italy and currently residing in Australia. I started my first business venture Advertise Me from a random idea and have never looked back since. My passion is in the digital space, affiliate marketing, fitness and I launched several digital products. You will find these on the portfolio page.
I've decided to change from a Vegetarian to a Vegan diet and started a website called Veggie Meals.
I started this blog so I could leave a digital footprint of my random thoughts, ideas and life in general.
If any of the articles helped you in any way, please donate. Thank you for your help.
Affiliate Compensated: there are some articles with links to products or services that I may receive a commission.