I spend the last weekend fixing errors from a Search Engine Optimisation audit report. I generated the report through two tools, one is called SE Ranking and the other is called Website Auditor. I ran both tools for the website Advertise Me and I previously wrote an article called UPDATES TO OUR ADVERTISE ME WEBSITE where I made some changed to the website to improve SERP (Search engine results pages). When I made those tweaks and changes the SERP did improve for a short period of time however it did change after a while.
Both tools comprehensively scan the website based on certain criterias and provides a report. What I normally do is check to make sure there are no errors.
Here's a screenshot of the Website Auditor after the scan: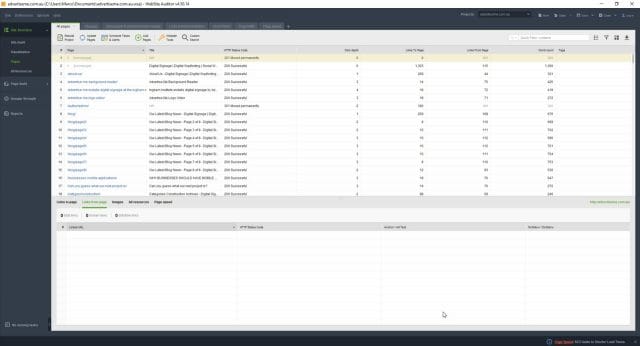 You can then obtain a report to gather all the issues with the website. My aim was to get the errors down to 0 and I was able to achieve that.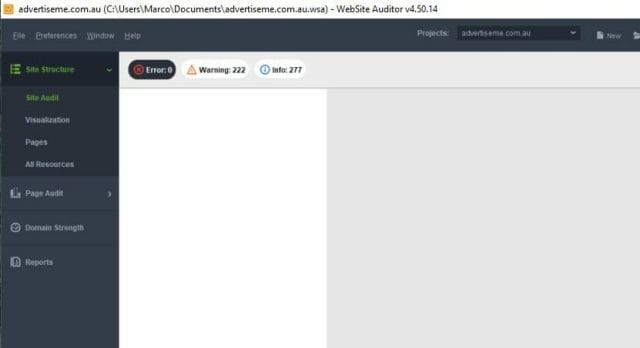 I also ran an audit report using SERanking and there was also no major errors:
The main issues I fixed with the website were:
broken URLs (both outbout and inbound)
duplicate Title and meta descriptions for tags and categories
redirecting URLs to published pages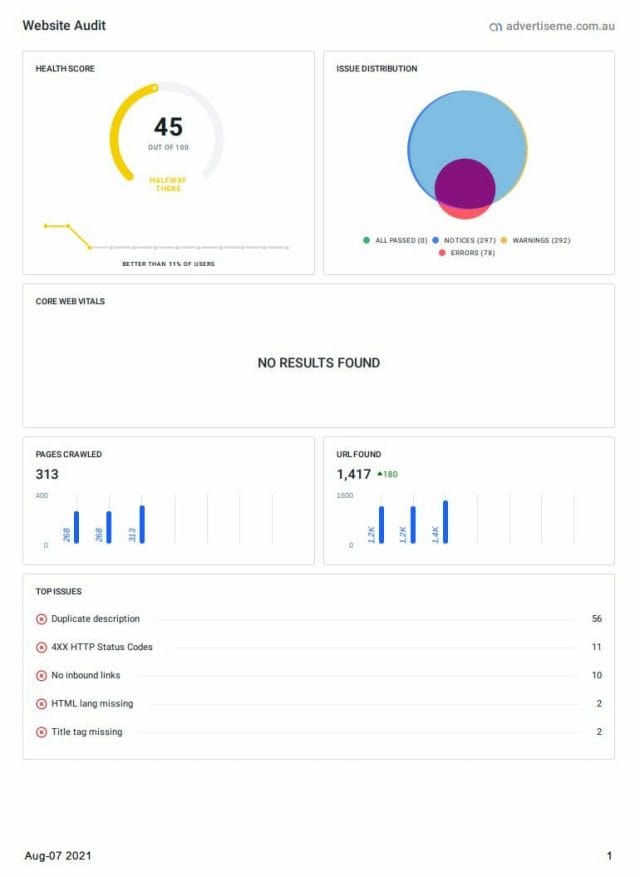 After a few days, I checked the SERP stats and they improved for several keywords I was targeting:

For the keyword digital signage you can see that there was a massive jump from nothing to 26 and for the keyword digital signage solutions it went from nothing to 27. Note that I fixed the errors on the weekend starting the 7 of August. It does that a while for Google to recrawl and scan the website and I could have requested a manual recrawl of the affected pages but I thought it would be better for the Google crawlers to automatically scan the entire website.
What I learn from this audit is that I need to regularly check to make sure there are no errors reported and you can set both tools to send out automatic audit reports. I hope to get the above keywords in the top 10 again like it was many years ago.

If this article helped you in any way and you want to show your appreciation, I am more than happy to receive donations through PayPal. This will help me maintain and improve this website so I can help more people out there. Thank you for your help.
HELP OTHERS AND SHARE THIS ARTICLE
LEAVE A COMMENT

I am an entrepreneur based in Sydney Australia. I was born in Vietnam, grew up in Italy and currently residing in Australia. I started my first business venture Advertise Me from a random idea and have never looked back since. My passion is in the digital space, affiliate marketing, fitness and I launched several digital products. You will find these on the portfolio page.
I've decided to change from a Vegetarian to a Vegan diet and started a website called Veggie Meals.
I started this blog so I could leave a digital footprint of my random thoughts, ideas and life in general.
If any of the articles helped you in any way, please donate. Thank you for your help.
Affiliate Compensated: there are some articles with links to products or services that I may receive a commission.