I received a generic High Definition digital camera and thought I'd review it so that maybe my readers can make an informed decision as to whether to buy one of the generic HD digital cameras. The camera was not branded and cost less than $100.

I unboxed the camera and the unit are very light, looks cheaply made and it's something I wouldn't recommend. You can probably save that money and upgrade your mobile phone. The mobile phone video quality would much be better than this generic HD digital video camera. The box mentioned that it only supports 32GB of storage but I managed to use 64GB.

I have included a demo video of the quality so you can see it for yourself but basically, I wouldn't recommend that you buy one of these cameras. Here's the full video of the unboxing, review and demo.
Video transcript of the YouTube video SHOULD YOU BUY A GENERIC HD DIGITAL VIDEO CAMERA:
Hello, everybody in this video I'll be reviewing and unboxing this high definition. Digital video camera recorder, it's 1080p. It's got a 16-megapixel camera. It only supports 32 gigabytes max storage. It does 1. 2 meters to infinity focus, don't know what that means got a different image. Resolutions such as standard, it's got the eight different movie Resolution, so it's got move resolution here. So the zoom is 16 times digital zoom. It's got a different option: the white balance. It's got a USB port, it's got an auto power off. It's got a microphone speaker. It's got a 7-inch monitor screen. You can output this to a TV using NTSC, it only weighs 220 grams. So let's just open this up. So you see, please read the user manual carefully before use not gonna do that. It's got a power adapter here. Obviously, it's the wrong plug. Unfortunately, I've got other power adapters, it's got the charger and it's got the video output [ Music ]. So I'm just gonna open this up. So it's got no No battery charged at the moment, so I'll charge this and then get back to you. It's got the battery here on the side on and off button here obvious. Obviously, oh it is turning on. So I'm just gonna do some zooming say there is no card, it's got different resolutions, so it's got 16. This is for taking photos. The timer settings format version. This goes through the different there's a mode button here, so it's going through the different options. So it's got the video option. Okay! Well, this isn't a touch screen by the way so to switch, which or change any of the settings you gotta use these control buttons on the actual camera unit, so you've got the movie. Let me show you: this is recording audio only and you've got to take photos so I'll charge this up and then take some video and then show you the quality of the video okay, we're back now. The video recorder should be fully charged. Let me just turn that on Just hold it for a few seconds until you get the welcome screen. Okay, yes, it looks like it's fully charged, but it's got no is no card, so I'm just gonna put in an sd card. This is using uh an sd adapter. I've got a micro sd card inside there, so we just put this in push it in. Until you hear, like a click sound there, you go. There's a click, sound okay. So at the moment, it's set to image Mode press. The mode button switches it to the camera. I think this is recording now. Actually, this is just turned on and off the front led light so pressing. This button just turns on this led light. Okay, so this top button here is to record, doesn't look like it's trying to record so it's possible that I need to Format the card just go to the settings. I saw the format option here. So click on that this will format everything that is on the card, so we'll do that format successfully. Now, let's try to record okay, yes, and now it's recording, it seems to be displaying the date and time so that needs to be changed. So I'm just going to record so you can see that I'm just recording what's in front here, let's see if I can zoom in so this zooming doesn't really you can't really zoom when it's recording, so I think you gotta turn that off, yeah assuming it's Not that great, I can't really read what's on that adapter. This is the so that's the 16 times zoom. Let me just record some other things. I've got a battery over there, so I'll share this video. So you can see the quality of this video camera. The camera itself is very light. I still think that you might as well record using your mobile phone instead of having to carry another device. The only good thing about. Maybe this Camera is, if you're vlogging, you can flip the screen so that you can actually see what you're recording. Besides that, I don't see any other advantages, you definitely get better quality using a high-end, mobile phone or even just another video camera. So you can compare the quality yourself I'll share this with everyone in this video. If this video helped you in any way give it a like and subscribe to the channel, so you can see the quality from this [ Music ] this anyway video it a like and subscribe to the channel.


If this article helped you in any way and you want to show your appreciation, I am more than happy to receive donations through PayPal. This will help me maintain and improve this website so I can help more people out there. Thank you for your help.
HELP OTHERS AND SHARE THIS ARTICLE
LEAVE A COMMENT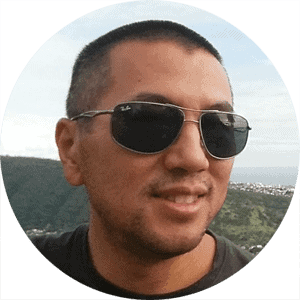 I am an entrepreneur based in Sydney Australia. I was born in Vietnam, grew up in Italy and currently residing in Australia. I started my first business venture Advertise Me from a random idea and have never looked back since. My passion is in the digital space, affiliate marketing, fitness and I launched several digital products. You will find these on the portfolio page.
I've decided to change from a Vegetarian to a Vegan diet and started a website called Veggie Meals.
I started this blog so I could leave a digital footprint of my random thoughts, ideas and life in general.
If any of the articles helped you in any way, please donate. Thank you for your help.
Affiliate Compensated: there are some articles with links to products or services that I may receive a commission.