I've been using a Xiaomi USB fan to help cool down my Metabox laptop and has been working well until recently. I purchased the fan several years ago and the blade spinning is starting to slow down. It sometimes comes to a complete stop and I needed to flick the blade to start it spinning again. I decided it was time to purchase another one and ordered one from AliExpress.

When the unit arrived I connected it to the USB port on the laptop and placed my hand at the front of the blade to see how much air it was blowing. To my surprise, I couldn't feel anything which I found very strange. I then decided to do the paper test to see how much the USB fan would cause the paper to flap. To my surprise, the paper was sucked into the USB fan instead of blowing. Here's a YouTube short video (it's also my first #SHORT video on YouTube):
I normally don't leave product reviews on the seller's website, but I felt I needed to leave feedback on this particular product in this particular case. It was quite strange that the product behaved that way and although the product was quite cheap it was not worth returning.



If this article helped you in any way and you want to show your appreciation, I am more than happy to receive donations through PayPal. This will help me maintain and improve this website so I can help more people out there. Thank you for your help.
HELP OTHERS AND SHARE THIS ARTICLE
LEAVE A COMMENT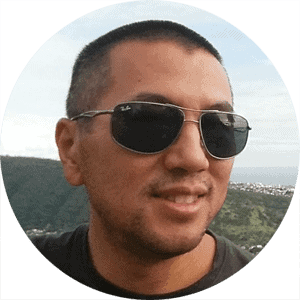 I am an entrepreneur based in Sydney Australia. I was born in Vietnam, grew up in Italy and currently residing in Australia. I started my first business venture Advertise Me from a random idea and have never looked back since. My passion is in the digital space, affiliate marketing, fitness and I launched several digital products. You will find these on the portfolio page.
I've decided to change from a Vegetarian to a Vegan diet and started a website called Veggie Meals.
I started this blog so I could leave a digital footprint of my random thoughts, ideas and life in general.
If any of the articles helped you in any way, please donate. Thank you for your help.
Affiliate Compensated: there are some articles with links to products or services that I may receive a commission.