This morning, I woke up to a Facebook message from one of our clients using our Sponsor My Articles WordPress Plugin. It was a testimonial about our product and their experience with our customer service team. I was delighted to receive positive feedback and thought I'd share their feedback and how I quickly set up a Facebook review page for them to use.
Build great products and support your customers
I always believed that building a great product should be the business's top priority, but as a business never forget to support your customers when they are in need. If you speak to many business owners, they will tell you that the most important asset in your business is your CUSTOMER. So never forget to support your customer!
HOW TO ADD REVIEWS ON A FACEBOOK PAGE
I also had to setup our Facebook business page to allow Reviews and for those want to do this follow the below steps.
Click on your Facebook Page
Click on Settings

Click on General
Click Edit on the line that has Reviews

Select Allow visitors to review this Page and press Save Changes

Click on Edit Page

Select from the list Shopping or another template that display the Reviews Tab. My one was set to Standard which didn't have the Reviews Tab. Click on the View Details button

Click on Apply Template

Once you apply the template, the Reviews Tab will be visible

Here's a recent review:

VIDEO: HOW TO ADD REVIEWS ON A FACEBOOK PAGE


If this article helped you in any way and you want to show your appreciation, I am more than happy to receive donations through PayPal. This will help me maintain and improve this website so I can help more people out there. Thank you for your help.
HELP OTHERS AND SHARE THIS ARTICLE
LEAVE A COMMENT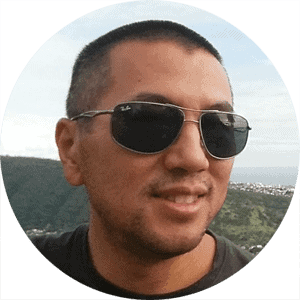 I am an entrepreneur based in Sydney Australia. I was born in Vietnam, grew up in Italy and currently residing in Australia. I started my first business venture Advertise Me from a random idea and have never looked back since. My passion is in the digital space, affiliate marketing, fitness and I launched several digital products. You will find these on the portfolio page.
I've decided to change from a Vegetarian to a Vegan diet and started a website called Veggie Meals.
I started this blog so I could leave a digital footprint of my random thoughts, ideas and life in general.
If any of the articles helped you in any way, please donate. Thank you for your help.
Affiliate Compensated: there are some articles with links to products or services that I may receive a commission.