Over the weekend, I decided to complete The Fundaments of Digital Marketing Course and I passed the exam. This course is offered by Google Digital Garage and it's free. If you're a small business and are looking to go digital and online, you may want to view this course. In order to receive the certification, you need to complete quizzes for each module and pass the final exam. The final exam has 40 questions, and to pass the exam you need to get a score of 80% or higher which means you need to get 32 or more questions right.
The course wasn't that hard at all and I managed to finish it within the day (a couple of hours) but I do have some background knowledge of digital marketing since I've been learning this as part of my role at Advertise Me. Over the years I have extensively used some of this knowledge to launch digital products.
This is the certificate that you receive upon completion and passing the exam. Currently, it is the only course that offers a certificate.



If this article helped you in any way and you want to show your appreciation, I am more than happy to receive donations through PayPal. This will help me maintain and improve this website so I can help more people out there. Thank you for your help.
HELP OTHERS AND SHARE THIS ARTICLE
LEAVE A COMMENT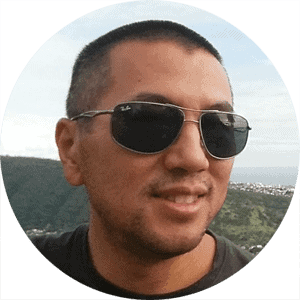 I am an entrepreneur based in Sydney Australia. I was born in Vietnam, grew up in Italy and currently residing in Australia. I started my first business venture Advertise Me from a random idea and have never looked back since. My passion is in the digital space, affiliate marketing, fitness and I launched several digital products. You will find these on the portfolio page.
I've decided to change from a Vegetarian to a Vegan diet and started a website called Veggie Meals.
I started this blog so I could leave a digital footprint of my random thoughts, ideas and life in general.
If any of the articles helped you in any way, please donate. Thank you for your help.
Affiliate Compensated: there are some articles with links to products or services that I may receive a commission.