If you're looking at creating quick and easy videos using templates then you should check out Flexclip. It's a tool I've used to create professional-looking videos and the tool has audio and video stock clips you can use. Let me quickly show you what you need to do:
Select a template by searching for a topic or category.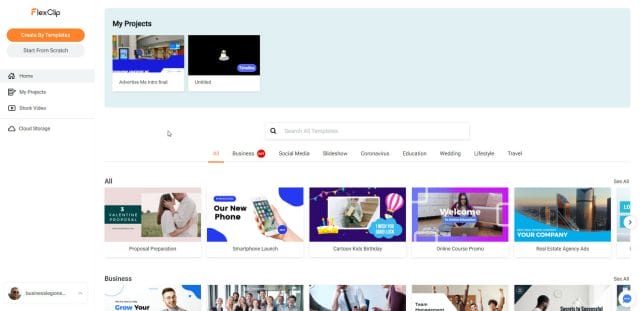 For example, if you're looking at providing videos for hospitals or medical centres, then do a search for the term hospital. We have a lot of Advertise Me clients who are hospitals and medical centres and have provide digital signage and digital wayfinding solutions to these business, so I decided to choose this keyterm.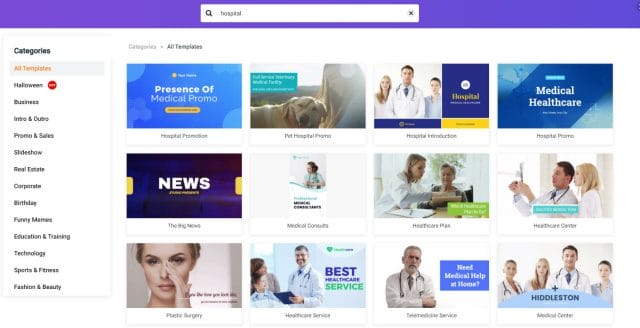 You can preview the video before customising it by hovering the mouse over the example video. If you decide to use that video template, then just click on customize.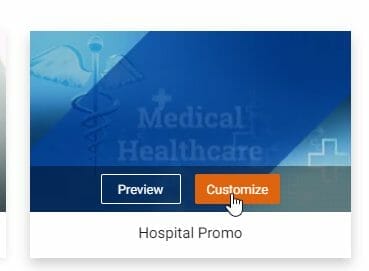 Now the fun part begins and all you have to do is change the existing text, images, video and audio to suit you're branding and requirements.
You can go through each scene and replace the video, text and the audio. You can use the stock video and images. Select the type of content from the menu and do a search for the item. Then drag it on the element you want to replace.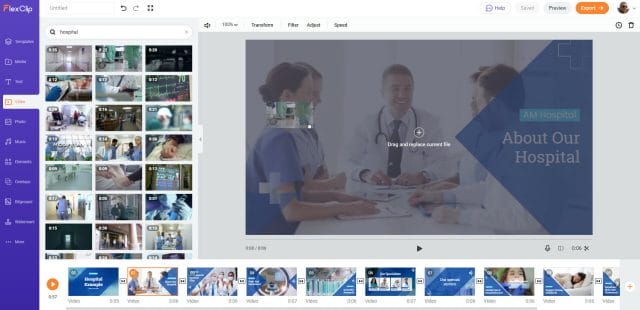 You can select the duration of the scene by trimming the video that was selected.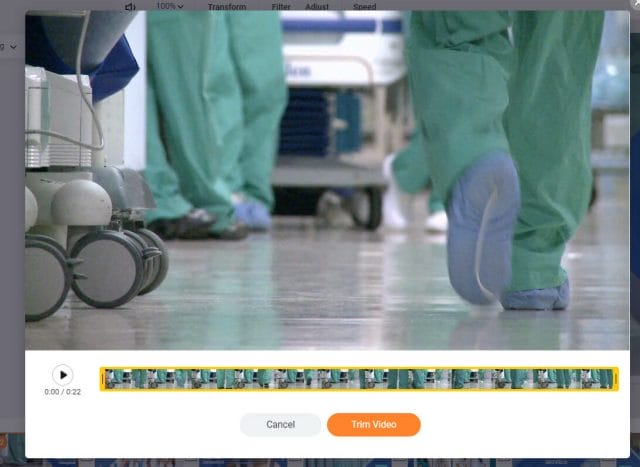 You can also replace existing photos with the stock photos available from Flexclip.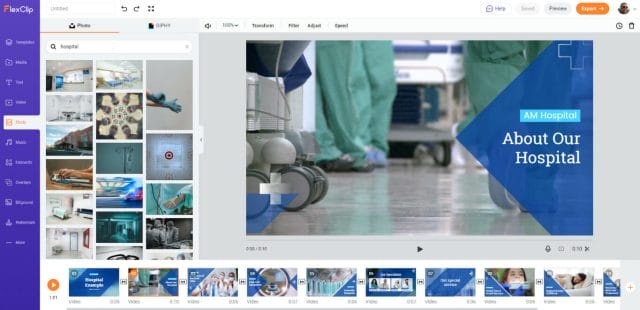 You can also change the background music and I do highly recommend you use your own rather than the stock music if you intend to monetise on YouTube. When I tried uploading my videos using the stock music, YouTube reported copyright infringements so to prevent this I just ended up using music I purchased from a website.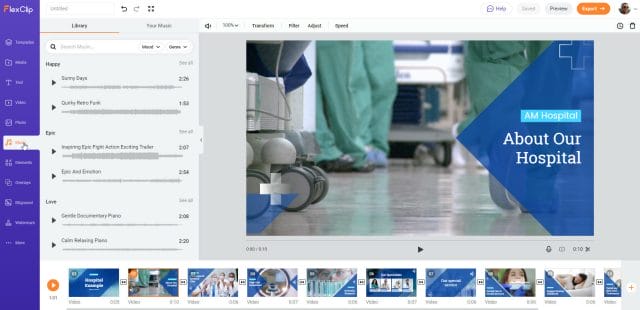 You can add animated elements to the scenes for added visual effects.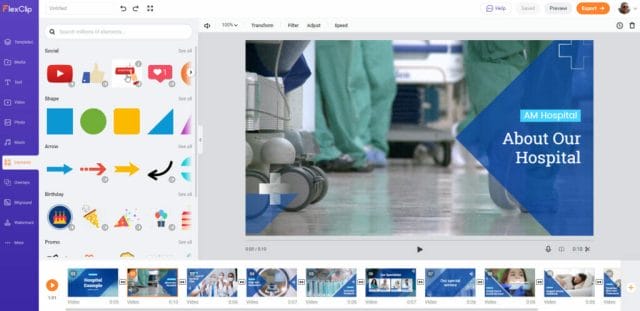 There are also some other great features such as the ability to add overlays to the scenes.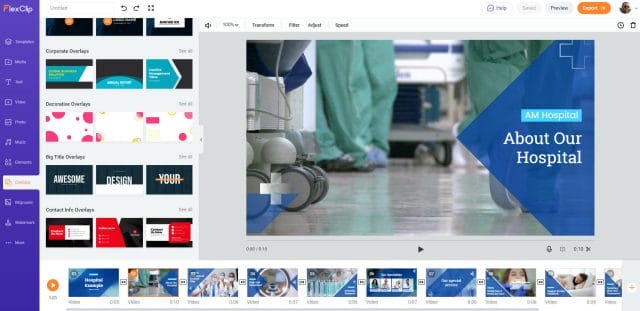 Adding background to the scenes to make it look more professional is simple with Flexclip. Just select one of the many backgrounds from the list and that's it.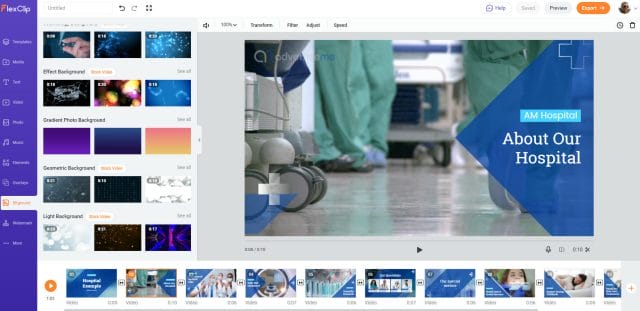 If you want to add branding to the videos such as your company logo as a watermark, Flexclip has this option. You can select the location of the watermark, the size and the opacity.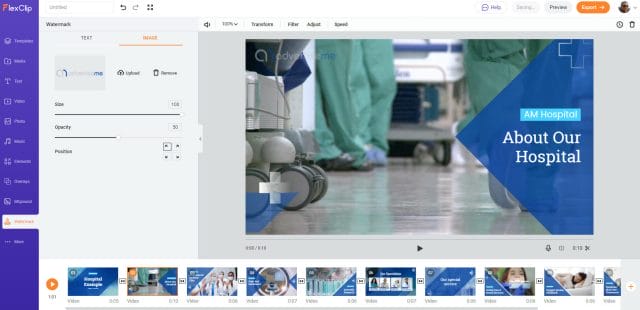 Another feature that will help you publish more content to the different social media platforms is the Ratio feature. With this feature Flexclip will dynamically resize all the elements to fix a specific ratio so that you can repurpose the video and content to other social media platforms. This does not only save you time from creating videos but you'll be able to publish more digital content with several mouse clicks.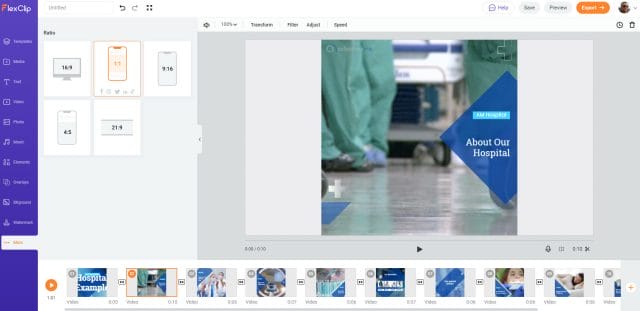 There are however some items that you will need to manually change to fit the canvas area.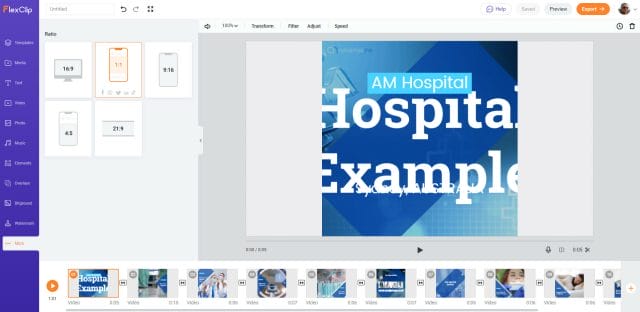 When exporting videos you do have the option to export at different resolutions (480p, 720p and 1080p). When exporting at 1080p it does take a longer and Flexclip does recommend that you leave the tab active in order to speed up the process.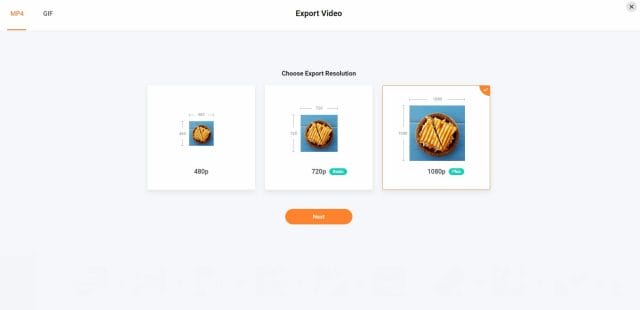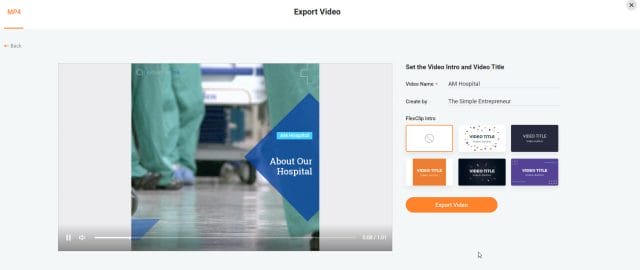 You can also share the video to Dropbox or YouTube.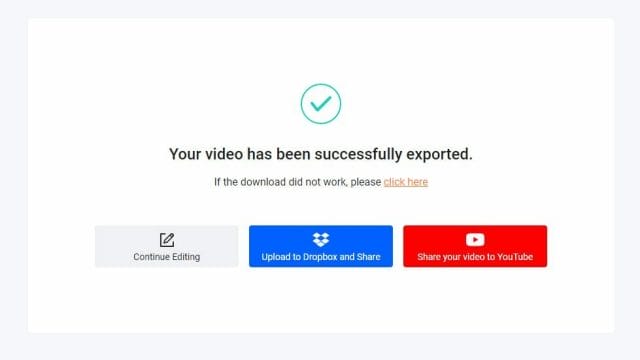 Finally there is also a Windows based version of Flexclip and it's not synched with the online version. It's a very basic version compared to the cloud based version.
Here's an example professional video we created using Flexclip to showcase Advertise Me:
Here's another example I created for Veggie Meals that has 5 vegan quotes in the video:

If this article helped you in any way and you want to show your appreciation, I am more than happy to receive donations through PayPal. This will help me maintain and improve this website so I can help more people out there. Thank you for your help.
HELP OTHERS AND SHARE THIS ARTICLE
LEAVE A COMMENT

I am an entrepreneur based in Sydney Australia. I was born in Vietnam, grew up in Italy and currently residing in Australia. I started my first business venture Advertise Me from a random idea and have never looked back since. My passion is in the digital space, affiliate marketing, fitness and I launched several digital products. You will find these on the portfolio page.
I've decided to change from a Vegetarian to a Vegan diet and started a website called Veggie Meals.
I started this blog so I could leave a digital footprint of my random thoughts, ideas and life in general.
If any of the articles helped you in any way, please donate. Thank you for your help.
Affiliate Compensated: there are some articles with links to products or services that I may receive a commission.