I've been using a headset microphone to record the audio component of my YouTube videos for my Skopioeye channel and I decided to improve on the audio quality by using a cardioid microphone. I settled for the Samson Meteor USB microphone because it was on sale and had some good reviews.
This is how the Samson Meteor USB microphone looks likes: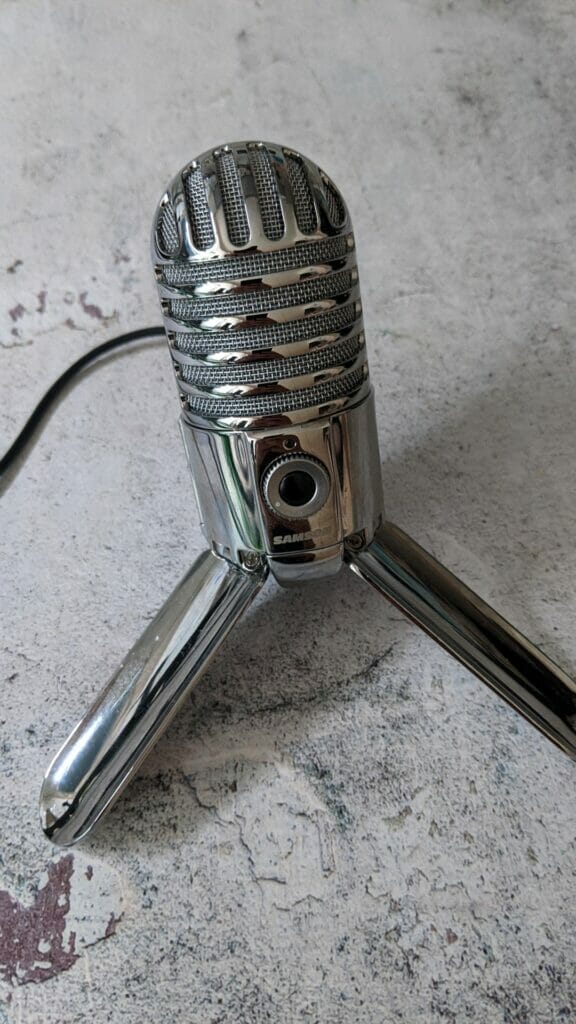 The Samson Meteor USB microphone has been in the market for several years and it's not a new product. The connector for the USB cable is USB mini-b 5 pin to USB-A.
There is a volume control wheel and mute button at the front of the microphone. The blue light means the microphone is on.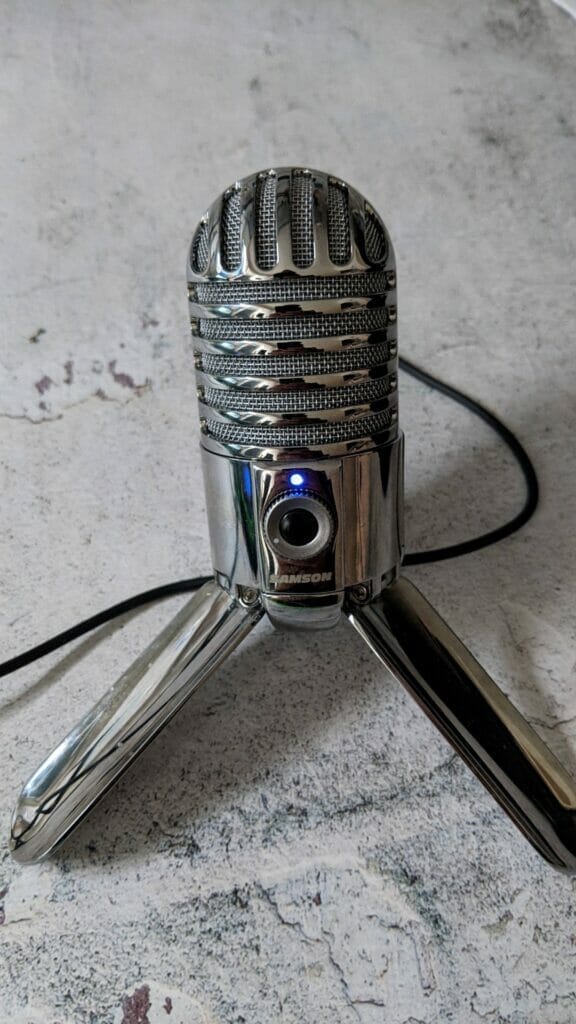 The orange light means that the microphone is on mute.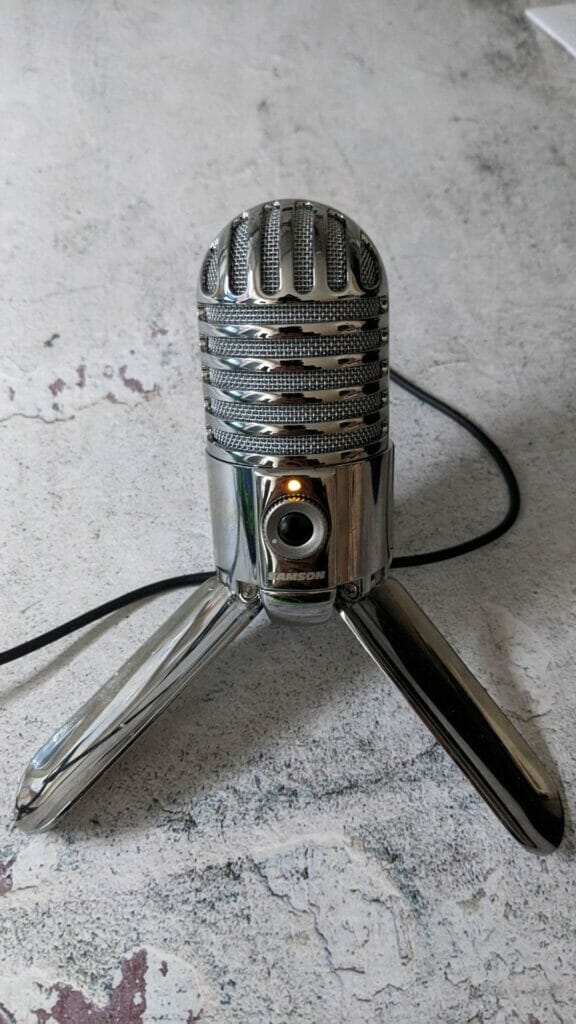 There is a port on the back of the microphone to plug a 3.5mm headset and the port for the mini-b 5 pin cable.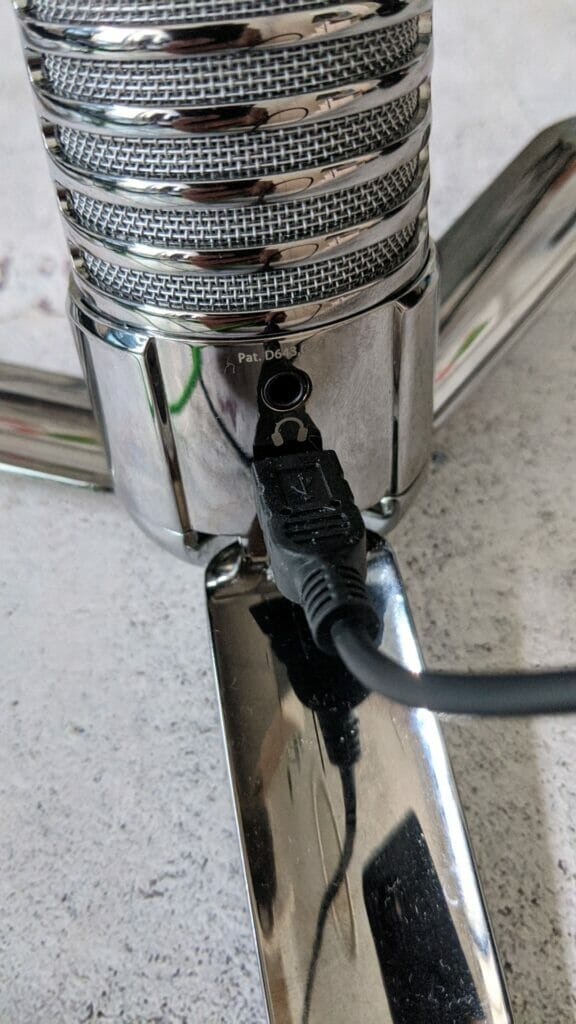 The Samson Meteor USB microphone has 3 legs that are used as a stand and can be positioned at different angles. There is a 15 mm threaded hole at the bottom (5/8-27 threading).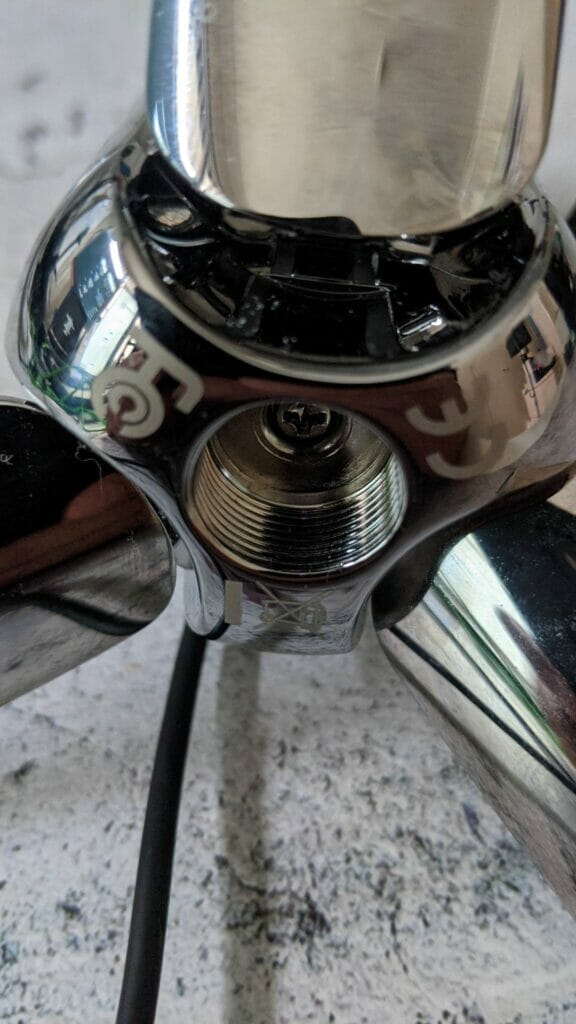 I couldn't mount this microphone on a boom arm as the thread on the arm is smaller (8 mm). You need an adapter to do this. I have ordered one and waiting for it to arrive and once I receive it I will let you guys know how it holds up.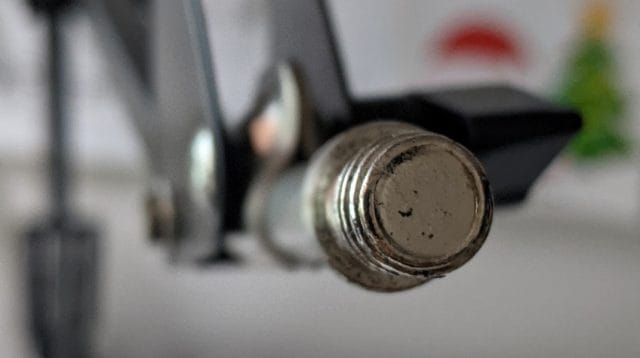 I also used the foam sock from an old microphone.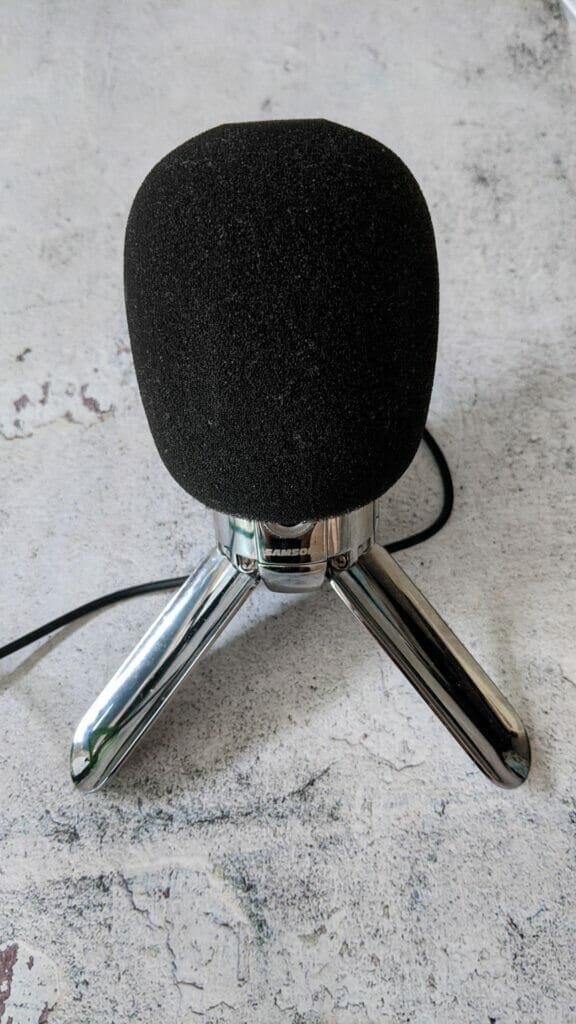 Overall the quality of this microphone is good and you can definitely hear the difference compared to a headset microphone. The only issue with this microphone is mounting it on a stand or boom arm.
Here's a video of me unboxing the Samson Meteor USB microphone:

If this article helped you in any way and you want to show your appreciation, I am more than happy to receive donations through PayPal. This will help me maintain and improve this website so I can help more people out there. Thank you for your help.
HELP OTHERS AND SHARE THIS ARTICLE
LEAVE A COMMENT

I am an entrepreneur based in Sydney Australia. I was born in Vietnam, grew up in Italy and currently residing in Australia. I started my first business venture Advertise Me from a random idea and have never looked back since. My passion is in the digital space, affiliate marketing, fitness and I launched several digital products. You will find these on the portfolio page.
I've decided to change from a Vegetarian to a Vegan diet and started a website called Veggie Meals.
I started this blog so I could leave a digital footprint of my random thoughts, ideas and life in general.
If any of the articles helped you in any way, please donate. Thank you for your help.
Affiliate Compensated: there are some articles with links to products or services that I may receive a commission.