I was a bit annoyed at YouTube for doing this but what happened was that my most popular YouTube video that was published around 5 years ago was tagged as a YouTube Shorts. YouTube shorts are short videos (less than 60 seconds) that you can record on your mobile device and upload to your YouTube channel. This feature is basically competing with TikTok and Instagram Reels. The YouTube app has a specific feature to create a short and you can find this when you press the + button on the YouTube app.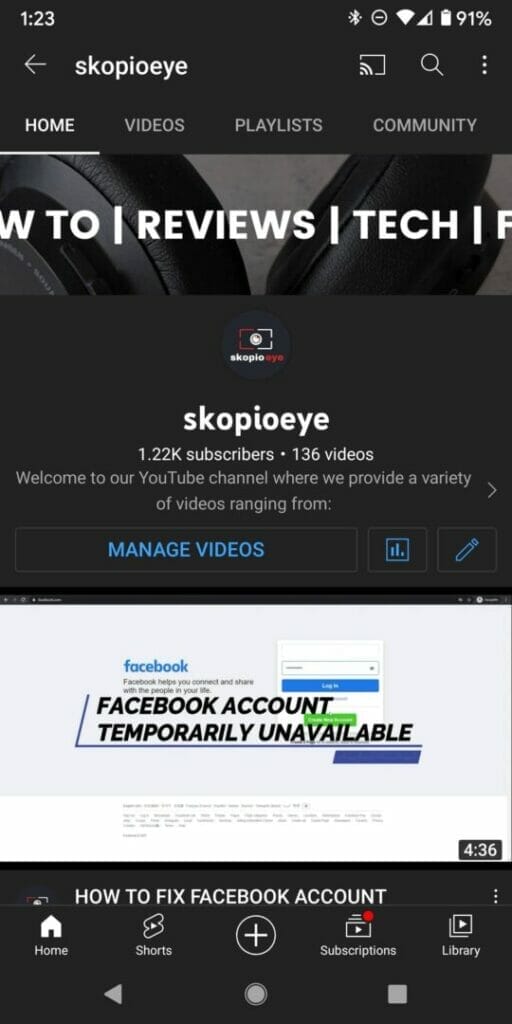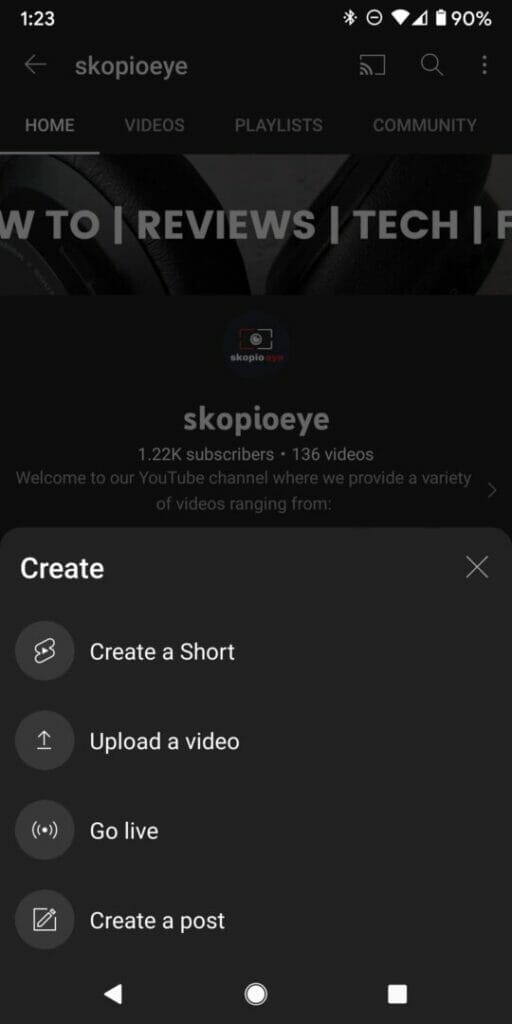 The first option on the list is Create a Short.
Obviously, 5 years ago this feature didn't exist and when YouTube Shorts was released this popular video was changed to a short. You can see this on my channel playlist under the Shorts category.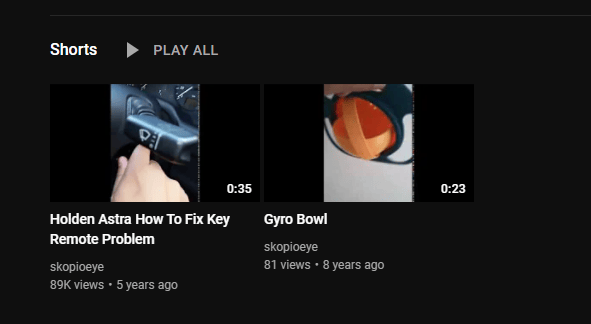 The reason why this video was converted to a short was because of the aspect ratio. If the video uploaded is less than 60 seconds and it has a square or vertical aspect ratio (e.g 9:16) then the video will be automatically tagged as a short. When I asked YouTube support if there was a manual way of not marking this as a Shorts they replied saying there was no way to do this. The only solution was to re-upload the video in a different aspect ratio as the YouTube algorithm automatically detects whether it's a short or not. OMG!!!! I was frustrated because I definitely saw a drop in traffic after the video was marked as a short. Here's the lifetime traffic analytics of the video and do you see the drop in traffic?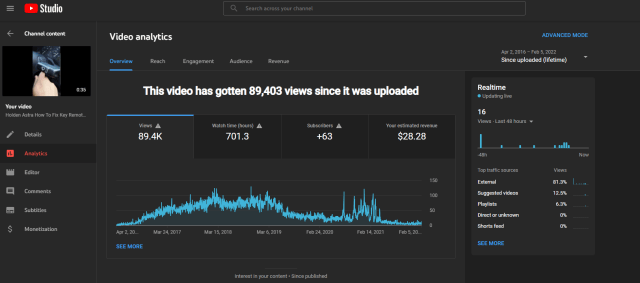 I decided to re-upload the video and made sure that the resolution is at least 1920×1080 (16:9) and not a vertical or square ratio. Here's the original SHORT Holden Astra How To video:
Here's the new video:
If you want to know how I converted the video then check this out:

If this article helped you in any way and you want to show your appreciation, I am more than happy to receive donations through PayPal. This will help me maintain and improve this website so I can help more people out there. Thank you for your help.
HELP OTHERS AND SHARE THIS ARTICLE
LEAVE A COMMENT

I am an entrepreneur based in Sydney Australia. I was born in Vietnam, grew up in Italy and currently residing in Australia. I started my first business venture Advertise Me from a random idea and have never looked back since. My passion is in the digital space, affiliate marketing, fitness and I launched several digital products. You will find these on the portfolio page.
I've decided to change from a Vegetarian to a Vegan diet and started a website called Veggie Meals.
I started this blog so I could leave a digital footprint of my random thoughts, ideas and life in general.
If any of the articles helped you in any way, please donate. Thank you for your help.
Affiliate Compensated: there are some articles with links to products or services that I may receive a commission.