Today is World Teachers' Day in Australia (25th of October 2019). It's generally held on the 5th of October 2019 across the globe but since this date falls during the Australia school holidays it's celebrated on the last Friday of October. It's a great opportunity for everyone to recognise and appreciate teachers and the role they play in shaping our kids and future generations.
Disclaimer: My kids' school reminded me to show my gratitude through one of their Facebook posts.
I wanted to show my gratitude to my teachers from Year 4 (1987), for their encouragement and positive comments they have given me. Let me share some personal information with you. For those of you who didn't know, my childhood years were spent in Italy. My parents were refugees from Vietnam and we ended up in Italy around 1979. In 1987 my parents decided to migrate to Australia since that's where most of their family resided and we came here without knowing any English.
My parents enrolled us in a Catholic school (long story short, they planned for the kids to enroll in a public school but ended up enrolling us in the wrong school – they were both located on the same street so it was a bit of a mix up) – I guess we were lucky and blessed for this to happen.
Anyways, I recently came across my Year 4 student report (my first Australian report) and I have shared these here with you. Here it is: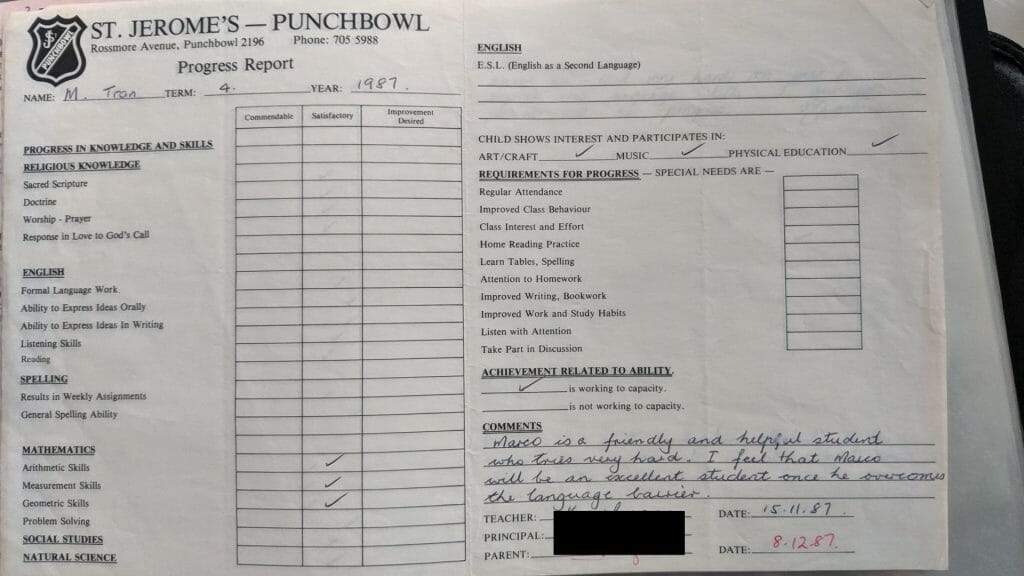 As you can see my first report in Australia only had satisfactory ticks for Mathematics – the great thing about Mathematics is that it's the same across any country so at least I was able to apply myself in this area.
The teacher at the time left me with these comments:
"Marco is a friendly and helpful student who tries very hard. I feel that Marco will be an excellent student once he overcomes the language barrier".
Learning a second language was a real struggle at the time – I recall using a learning machine where you had to swipe these cards with pictures and it would read out the English words. I would be in a corner of the room doing this for most days whilst the teacher conducted their lesson. I remember hating this but was encouraged to keep going by the teacher and I persisted.
The report for the second term showed a different story (maybe the teacher was too nice to me and gave me this positive report):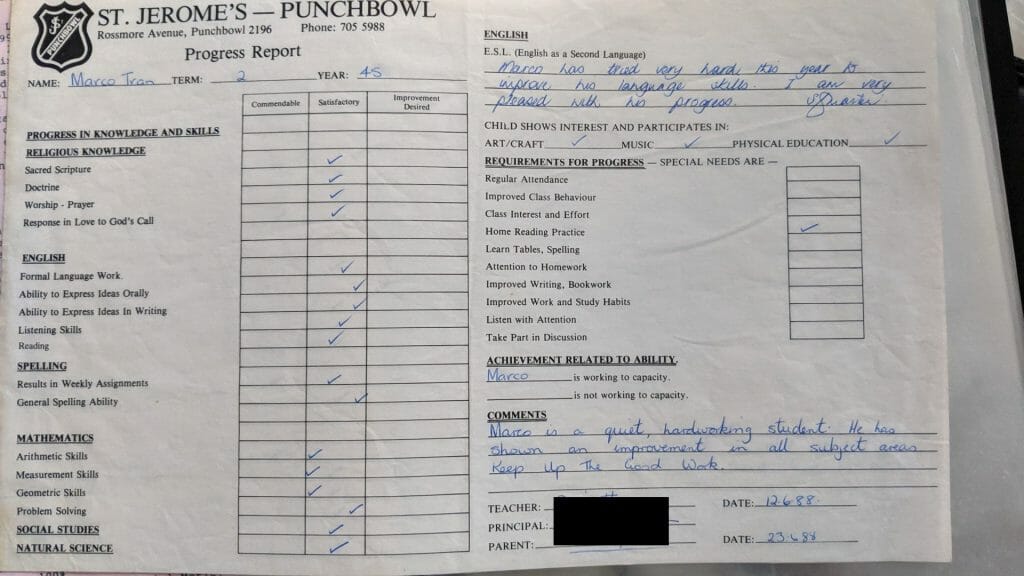 I received satisfactory ticks for all subject areas. The comment for the E.S.L (English as a Second Language):
"Marco has tried very hard this year to improve his language skills. I am very pleased with his progress"
In the general comments the teacher wrote:
"Marco is a quiet, hardworking student. He has shown an improvement in all subject areas keep up the good work."
English was and has never been my strongest subject but with lots of hard work, persistence and encouragement from all my teachers, I was able to improve this. I still believe I currently have lots of room for improvement and hopefully will continue to 'level up' in this English language.
Finally, I want to give a big shout out to all my teachers from Primary School, High School and University for helping me shape my education and teaching me that one of the most important things about school is how one applies themselves through hard work – in essence, that is part of LIFE.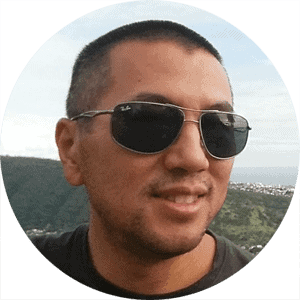 I am an entrepreneur based in Sydney Australia. I was born in Vietnam, grew up in Italy and currently residing in Australia. I started my first business venture Advertise Me from a random idea and have never looked back since. My passion is in the digital space, affiliate marketing, fitness and I launched several digital products. You will find these on the portfolio page.
I've decided to change from a Vegetarian to a Vegan diet and started a website called Veggie Meals.
I started this blog so I could leave a digital footprint of my random thoughts, ideas and life in general.
Affiliate Compensated: there are some articles with links to products or services that I may receive a commission.