I've been an anime fan since I was a kid watching Holly and Benji (also known as Captain Tsubasa) in Italy.
I've watched quite a few animes in my younger days and when I came across an awesome anime with all the main hero fighters in the one I was hooked. It's called Anime Wars from MaSTAR Media. It has characters from Dragon Ball, One Punch Man, One Piece, Bleach and Naruto. I don't want to spoil it too much so just watch it the video:

Below is a summary of today's main activities, tasks and accomplishments:
Published a guest post called CMS Comparison WordPress VS Joomla VS Drupal
Cleaned under the leather couches and found lots of interesting things
Looked at an issue why the dedicated server kept crashing. Seems like it was related to fail2ban and still need to investigate
Worked on the review for a product
[bar group="124″]
FITNESS WORKOUT
Rest day
[bar group="126″]
VEGETARIAN FOOD & MEALS
Breakfast
Bread and Sausage
Lunch
2x Slices of bread
Dinner
2x Small Pizza's with cheese, sundried tomatoes and Sanitarium hot dogs

[bar group="125″]
DAILY REFLECTION
Happy Australia Day – it's a public holiday but I'm still working.
[bar group="127″]
If this article helped you in any way and you want to show your appreciation, I am more than happy to receive donations through PayPal. This will help me maintain and improve this website so I can help more people out there. Thank you for your help.
HELP OTHERS AND SHARE THIS ARTICLE
LEAVE A COMMENT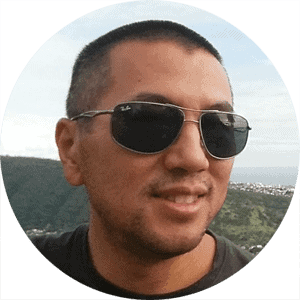 I am an entrepreneur based in Sydney Australia. I was born in Vietnam, grew up in Italy and currently residing in Australia. I started my first business venture Advertise Me from a random idea and have never looked back since. My passion is in the digital space, affiliate marketing, fitness and I launched several digital products. You will find these on the portfolio page.
I've decided to change from a Vegetarian to a Vegan diet and started a website called Veggie Meals.
I started this blog so I could leave a digital footprint of my random thoughts, ideas and life in general.
If any of the articles helped you in any way, please donate. Thank you for your help.
Affiliate Compensated: there are some articles with links to products or services that I may receive a commission.