A few weeks ago the Australia dollar dropped at around US$0.58 because of the impact of the COVID19 pandemic. The market was very volatile and I took advantage of this situation and withdrew $1800 USD into my bank account. The exchange rate at the time was 1.655111 so this converted to $2,979.20 AUD – this is a really good exchange rate and I've never seen it this good hence the reason why I decided to withdraw that amount. I still left some USD$ in the account in case the USD dropped further. This money was earned from Building Affiliate Stores and earning a commission from each referral.

So if you receive payments in USD into your PayPal account, I would start looking at what the exchange rate is and then withdraw a certain amount.
WHEN DO YOU THINK IT"S THE BEST TIME TO WITHDRAWL USD FROM YOUR PAYPAL ACCOUNT?


If this article helped you in any way and you want to show your appreciation, I am more than happy to receive donations through PayPal. This will help me maintain and improve this website so I can help more people out there. Thank you for your help.
HELP OTHERS AND SHARE THIS ARTICLE
LEAVE A COMMENT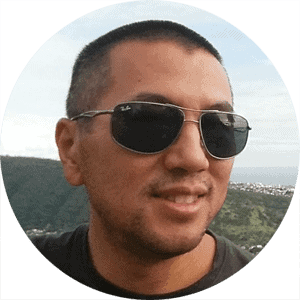 I am an entrepreneur based in Sydney Australia. I was born in Vietnam, grew up in Italy and currently residing in Australia. I started my first business venture Advertise Me from a random idea and have never looked back since. My passion is in the digital space, affiliate marketing, fitness and I launched several digital products. You will find these on the portfolio page.
I've decided to change from a Vegetarian to a Vegan diet and started a website called Veggie Meals.
I started this blog so I could leave a digital footprint of my random thoughts, ideas and life in general.
If any of the articles helped you in any way, please donate. Thank you for your help.
Affiliate Compensated: there are some articles with links to products or services that I may receive a commission.