This is probably the cheapest and most affordable video capture card I have ever purchased. I have previously used other capture devices but this seems to be the most cost-effective and easy to use. It doesn't have a brand or model number and it's labelled as VIDEO CAPTURE (on the instruction manual it has USB 2.0 Capture Card).

VIDEO CARD REQUIREMENTS
The VIDEO CARD requirements are:
CPU: PC i5-3400 or above; NB i7-3537U 2.0GHZ or above
Graphics card: PC NVIDIA GT630 or above; NC NVIDIA GT35M or above
Storage: 4G RAM
VIDEO CARD FEATURES
Some of the listed features of the Video Capture Card are:
Supports input resolution up to 4K
Supports output resolution up to 1080P
Support 8/10/12 bit color depth
Support AWG26 HDMI standard cable, the maximum input transmission distance is 15 meters (1080P and below resolution)
Support most acquisition software, such as VLC, OBS, Amcap, etc
Support Windows, Android and MacOS
Complies with USB video UVC specifications
Complies with USB audio UAC specifications
No external power supply, compact size, easy to carry
VIDEO CARD SPECIFICATIONS
Specifications of the Video Capture card are:
HDMI resolution – maximum input support 4K
Video input format – 8/10/12-bit color depth
Video output mode – MJPEG, YUY2
Video output resolution – maximum output resolution 1080P @ 30Hz
Support audio format – LPCM
Input cable length – <=15M AWG26 HDMI standard cable
Maximum working current – 0.4A/5V DC
Operating temperature range – -10 to +55 degrees
Product size (LxWxH) – 66x27x9 (mm)
Product weight – 50g
It has one USB male port you can plug into your laptop or computer and a female HDMI port you can connect the external device video to.
It was roughly $15 and the video quality was pretty good at 1080p @ 30FPS You can purchase it from here: Video Capture Cards
VIDEO CAPTURE CARD REVIEW
You can watch the video of the unboxing and the video output quality here:
In the video, you will see a sample setup I used to capture the video output from a PC – Intel NUC and also provide video quality examples from the PC and Nintendo Switch.
Video Content List:
0:26 Unboxing
2:13 Setup example
2:43 Output example from PC
3:20 Output example from Nintendo Switch
SAMPLE VIDEO CAPTURES
You may also want to check out these two links to the video captures my son took when playing Minecraft:
You can follow his channel here Aquahex.
VIDEO CAPTURE SOFTWARE TOOLS I USE
Some of the tools I've used for the video captures are:
Windows Camera (you need to switch the input by pressing the camera button)
Filmora 9 Wondershare (has a capture Webcam tool which you can use to capture the video from the Video Capture Card)
OBS Open Broadcaster Software is a free open source tool that allows you to have multiple inputs
I plan on testing this card with some streaming services and also record further videos. Overall, the quality of the video is pretty good and I'm impressed with this affordable and cheap Video Capture Card.


If this article helped you in any way and you want to show your appreciation, I am more than happy to receive donations through PayPal. This will help me maintain and improve this website so I can help more people out there. Thank you for your help.
HELP OTHERS AND SHARE THIS ARTICLE
LEAVE A COMMENT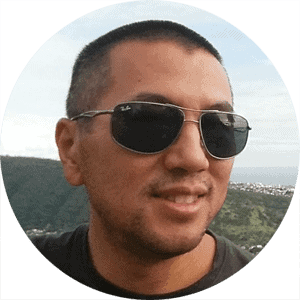 I am an entrepreneur based in Sydney Australia. I was born in Vietnam, grew up in Italy and currently residing in Australia. I started my first business venture Advertise Me from a random idea and have never looked back since. My passion is in the digital space, affiliate marketing, fitness and I launched several digital products. You will find these on the portfolio page.
I've decided to change from a Vegetarian to a Vegan diet and started a website called Veggie Meals.
I started this blog so I could leave a digital footprint of my random thoughts, ideas and life in general.
If any of the articles helped you in any way, please donate. Thank you for your help.
Affiliate Compensated: there are some articles with links to products or services that I may receive a commission.