Have you just started your business or planning to grow your business and are looking to expand the team? Are you looking for either freelancers or part-time/full-time employees?
I want to share with you top websites that I use to help me find a freelancer or employee. These website have helped me find a resource to assist me with completing specific jobs in my business. The type of people we have hired has been mainly developers, designers, digital marketers and the odd occasional virtual assistants. I hope this article will also help you hire the right person for your task, job or company.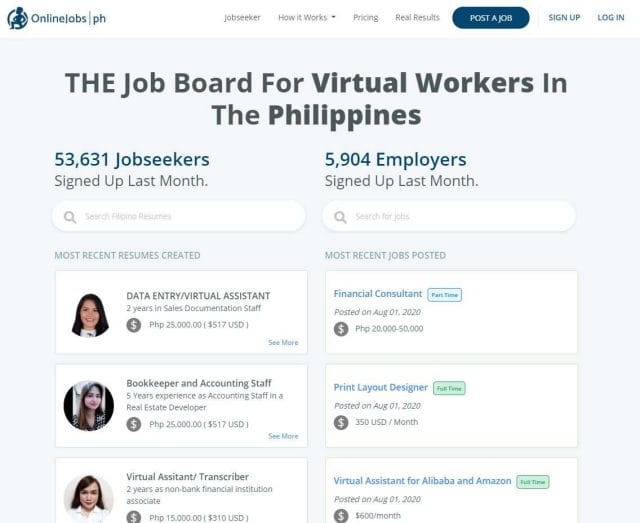 Online Jobs is a website based in the Philippines where you can hire cheap and affordable local resources. The cost to submit a job is free and you will receive responses but to view the contact details of the applications you will need to pay the monthly subscription costs (US$69 for the Pro plan and US$99 for the Premium plan). You do have the option to just pay for the duration of your job posting and cancel when you have hired the resource. In our case we posted 3 jobs:
PHP Full Stack Developer – Part-time: we received 37 applications and then we narrowed it down to around 5 to interview. We eventually hired 1 of the applicants and trailing them out for a month.
Copy writer/Content writer/Digital Marketer – Part-time or Full Time: we only received 7 applications for this job and they are mostly virtual assistants. We also didn't receive that many HITS (visits) for this job and thought it was maybe this role we're looking for had too many titles. We decided to repost this job and narrow it down to just 1 title as per below
Technical Content Writer – Part-time: we received 13 applications and they were mostly virtual assistants. There were not many applications which had extensive experience with technical writing. Our requirements were to have at least some experience in the technology field. Unfortunately, we couldn't find anyone suitable for this position

One of the great features of this website is that the free subscription has access to EasyPay and TimeProof. We haven't had a chance to use both of these features yet but we will report back when we do. Basically, EasyPay will allow you to easily track payments to your employees and TimeProof tracks and even records screenshots of the employees' screens which is handy to have as you will have full confidence the employee is actually working and you're paying for the hours they are entitled to.
VISIT ONLINE JOBS FOR MORE INFO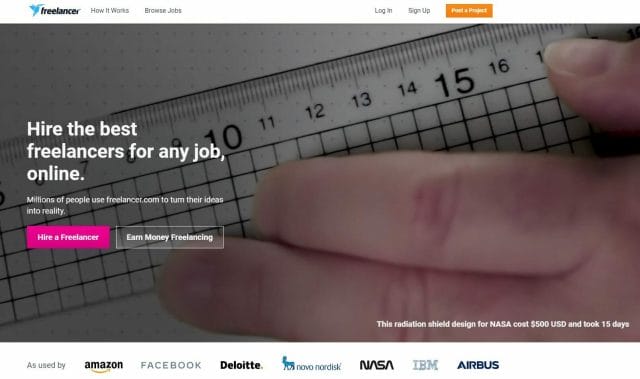 I have used Freelancer to find developers to complete small projects. They are an Australian local based company but there is an international presence of freelancers available for hire. Here's a list of categories:
Websites, IT & Software
Mobile Phones & Computer
Writing & Content
Design, Media & Architecture
Data Entry & Admin
Engineering & Science
Product Sourcing & Manufacturing
Sales & Marketing
Freight, Shipping & Transportation
Business, Accounting, Human Resources & Legal
Translation & Languages
Local Jobs & Services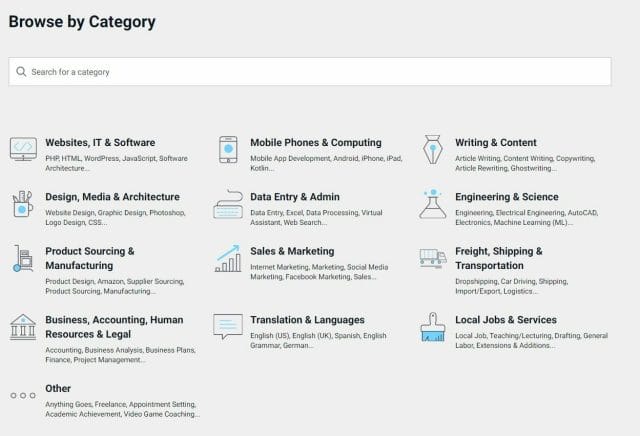 I believe the quality and standard of the freelancers on this platform is high but it can get expensive if you don't set a budget.
VISIT FREELANCER FOR MORE INFO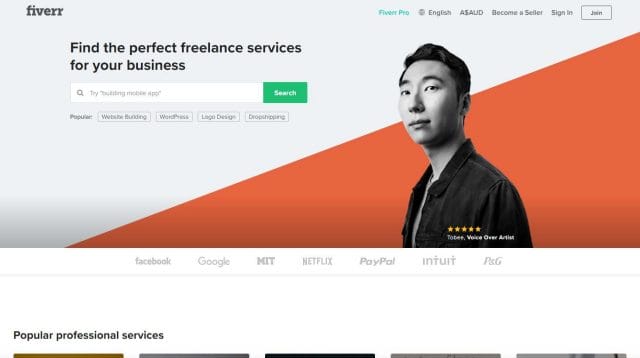 Back in the day, you were able to hire freelancers on Fiveer for $5 dollars (the reason why it was called Fiveer). At the early stages of the Fiveer world, I purchased a number of gigs such as logo designs, content writing, website development. The quality of the work was reasonable and you do get the option to either accept or reject the delivery of work. There is a lot of freelancers on this platform, so the only downside is trying to find someone reliable as most top-performing freelancers have a queue of orders.
UPWORK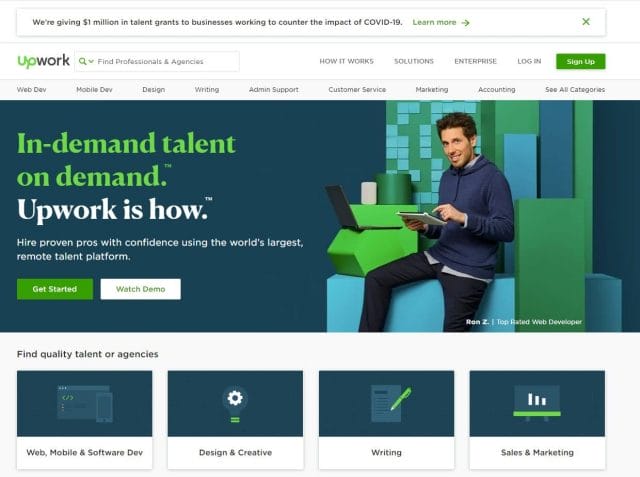 Upwork is another popular website platform to find freelancers or remote workers. You basically post a job and wait for freelancers to bid for the work but one thing to keep in mind is the bids do not include the Upwork fees. You will need to factor a 3% processing fee to the bids.
What I liked about this platform was the ability to review what the freelancers worked on and how much money they have earned which help you build some confidence you'll be hiring someone who is experienced. The chat functionality is supported via the website, native Windows application or on a mobile app. No matter where you are you will always be available to chat with your team.
GURU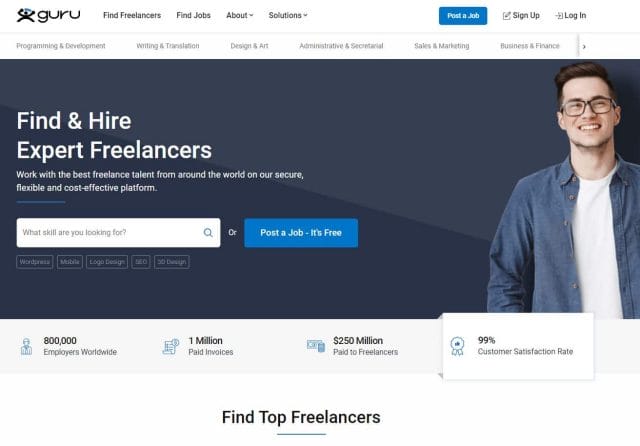 It's been years since I last used Guru. I used this platform early on in my startup career but over the years I somehow moved away from them. There was no particular reason why I've stopped using Guru. Their transaction/handling fee is slightly lower than Upwork (2.9%) but they don't have all the chat tools on the different platforms. The website still seems to be outdated (looks the same as when I initially used years ago) I might look into using them again in the near future.

If this article helped you in any way and you want to show your appreciation, I am more than happy to receive donations through PayPal. This will help me maintain and improve this website so I can help more people out there. Thank you for your help.
HELP OTHERS AND SHARE THIS ARTICLE
LEAVE A COMMENT

I am an entrepreneur based in Sydney Australia. I was born in Vietnam, grew up in Italy and currently residing in Australia. I started my first business venture Advertise Me from a random idea and have never looked back since. My passion is in the digital space, affiliate marketing, fitness and I launched several digital products. You will find these on the portfolio page.
I've decided to change from a Vegetarian to a Vegan diet and started a website called Veggie Meals.
I started this blog so I could leave a digital footprint of my random thoughts, ideas and life in general.
If any of the articles helped you in any way, please donate. Thank you for your help.
Affiliate Compensated: there are some articles with links to products or services that I may receive a commission.