I ordered a pair of shoes from the online Puma store a few days ago. They are the indoor soccer shoes called evoPOWER 4.3 Tricks IT Men's Football Boots. I decided to buy them since they were on sale and my previous Lotto shoes were no longer wearable (part of the sole tore from the shoe). When I tried them with the knee high socks, the shoes wouldn't fit and my heart sank. Upon further investigation, I realised I ordered a 7.5 US sized shoe instead of a 7.5 UK.  For some reason, I didn't check whether the website was using US or UK sized shoes so I contacted Puma and they advised me I needed to ship the shoes back. I kindly asked if I could exchange it at a store so I could also make sure the new sized shoes fit and they said yes. I'm planning to return it on the weekend and hopefully, the new ones will fit. So next time before I order my shoes online I should read this article: Shoe Size Guide Tips

Below is a summary of today's main activities, tasks and accomplishments:
Waiting for some quotes
Fixed up a few issues with database backups. I had to delete a table before I could backup the database
[bar group="124″]
FITNESS WORKOUT
After a 4 day break from exercisingToday, I did a fitness workout which consistent of the below exercises:
Rowing – 500m, 40 second skipping, 500m, 40 second skipping, 500m, 40 second skipping, 500m, 40 second skipping
Burpee pullups – 1,2,3,4,5,4,3,2,1
10x wide dips, 10x straight bar dips, 10x overhang leg raises,  10x wide dips, 10x straight bar dips, 10x overhang leg raises, 10x wide dips, 10x straight bar dips, 10x overhang leg raises
Declined crunches – x50, x40 25 pounds, x30 35 pounds, x20 45 pounds. In between each set, 10 pushups
1km run in 4:57 @ 12km/h for 4min and 14km/h
[bar group="126″]
VEGETARIAN FOOD & MEALS
Breakfast
Up and Go – strawberry flavour
Lunch
Cereal and Soy Milk
Dinner
Bread roll with cheese and Sanitarium Soy Sausage
Watermelon juice

[bar group="125″]
DAILY REFLECTION 
Double Check – after ordering the wrong sized shoes, I relialised it's always best to double check the information before hitting the submit button.
[bar group="127″]


If this article helped you in any way and you want to show your appreciation, I am more than happy to receive donations through PayPal. This will help me maintain and improve this website so I can help more people out there. Thank you for your help.
HELP OTHERS AND SHARE THIS ARTICLE
LEAVE A COMMENT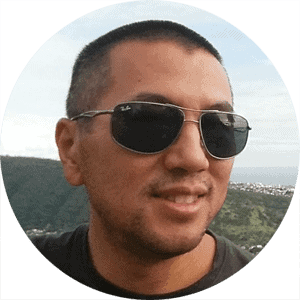 I am an entrepreneur based in Sydney Australia. I was born in Vietnam, grew up in Italy and currently residing in Australia. I started my first business venture Advertise Me from a random idea and have never looked back since. My passion is in the digital space, affiliate marketing, fitness and I launched several digital products. You will find these on the portfolio page.
I've decided to change from a Vegetarian to a Vegan diet and started a website called Veggie Meals.
I started this blog so I could leave a digital footprint of my random thoughts, ideas and life in general.
If any of the articles helped you in any way, please donate. Thank you for your help.
Affiliate Compensated: there are some articles with links to products or services that I may receive a commission.