I watched this informative video discussing how exercising is great for the health but not so great for weight loss. It details how eating and controlling our calorie intake is the best way to lose weight. Watch the video below.

Below is a summary of today's main activities, tasks and accomplishments:
I've received another email for guest posting. I don't mind helping people promote their own businesses especially those who are starting out as I know the difficulty for any startup to promote their products or services
Support issue with an Advertise Me client.
Came across a website called www.statisticbrain.com which is useful for creating infographics. May use this as part of a product review
Used few stock images from unlimitedstock.com for an upcoming site
[bar group="124″]
FITNESS WORKOUT
Today, I did a fitness workout which consistent of the below exercises:
2km rowing 8:45
Bench press – 10x 50 pounds, 10x 50 pounds, 10x 70 pounds, 10x 70 pounds
Lat pulldown front – 10x 40kg, 10x45kg, 10x50kg
Lap pulldown back – 10x 40kg, 10x45kg, 10x50kg
Seated row – 10x 40kg, 10x45kg, 10x50kg
Decline ab crunches – 50, 10x overhead raises, 10x push ups, 40x 25 pounds, 10x overhead raises, 10x push ups, 30x 35 pounds, 10x overhead raises, 10x push ups, 20x 45 pounds
With all the exercises I decided to decrease the weights, control my breathing and focus on my core.
VEGETARIAN FOOD & MEALS
Breakfast
Bread with Sanitarium Vegetarian Hot Dog
Lunch
Toasted bread
Dinner
Rice with baked beans, potatoes and vegetables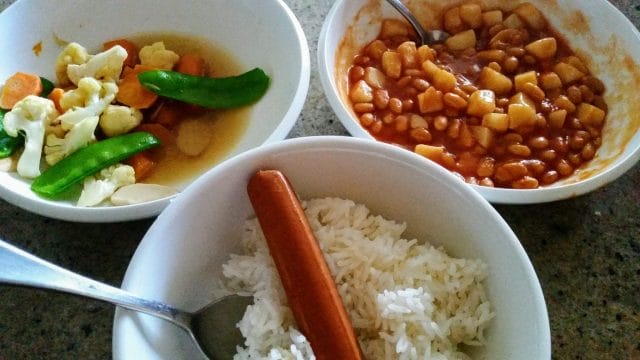 [bar group="125″]
DAILY REFLECTION
DIY cleaning – cleaning the car is one of those tasks that happens once a month or for those who are very particular with their cleanliness once a week. Many of us would clean the car yourself – yes it may not be the most professional job but the car will still be clean. My wife paid $85 (discounted on special) to get the car cleaned professionally and she said it was originally around $400.00 I have yet to see how clean the car is inside but can't image it to be THAT clean. I should have told her to take a BEFORE and AFTER photo.
[bar group="127″]


If this article helped you in any way and you want to show your appreciation, I am more than happy to receive donations through PayPal. This will help me maintain and improve this website so I can help more people out there. Thank you for your help.
HELP OTHERS AND SHARE THIS ARTICLE
LEAVE A COMMENT

I am an entrepreneur based in Sydney Australia. I was born in Vietnam, grew up in Italy and currently residing in Australia. I started my first business venture Advertise Me from a random idea and have never looked back since. My passion is in the digital space, affiliate marketing, fitness and I launched several digital products. You will find these on the portfolio page.
I've decided to change from a Vegetarian to a Vegan diet and started a website called Veggie Meals.
I started this blog so I could leave a digital footprint of my random thoughts, ideas and life in general.
If any of the articles helped you in any way, please donate. Thank you for your help.
Affiliate Compensated: there are some articles with links to products or services that I may receive a commission.