A few days ago I used a Health Kiosk at Liverpool Hospital to check my health. It was free and I thought it would be interesting to see how my health was. I'm not sure how accurate it was but I seem to be doing OK with my health.
The Kiosk asked for a few things like gender and age. Here are my results, hopefully, I can improve over the next few months and years.
Below is a summary of today's main activities, tasks and accomplishments:
Attended Nieces 1st birthday
Registered a license for the Filmora Video Editing product
Had a few devices for the digital wayfinding devices going down after an outage so I had to go on site and replace them
FITNESS WORKOUT
Today, I did a fitness workout which consistent of the below exercises:
Warm up run
Circuit, farmer walks 25kg each arm, squats with sandbag, skipping, battle ropes, kettle bell swings, hammer on tyre
10 squats, 20 squat jumps, 10 squats, 100 lunges, 10 squats, 20 squat jumps, 10 squats, 100 mountain climbers, 10 squats, 20 squat jumps, 10 squats, 100 star jumps, 10 squats, 20 squat jumps, 10 squats, 25 burpees, 10 squats, 20 squat jumps, 10 squats, 50 pushups
Shoulder presses 10 @ 25kg, 20 @ 20kg, 10 @ 30kg, 20 @ 20kg, 10 @ 35kg, 20 @ 20kg
VEGETARIAN FOOD & MEALS
Lunch
Vegetarian steam boat
DAILY REFLECTION
Your health is important. Spend some time to do some exercise.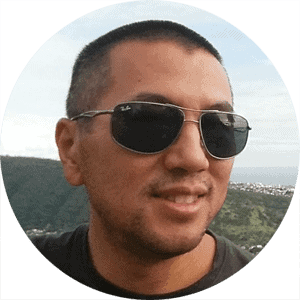 I am an entrepreneur based in Sydney Australia. I was born in Vietnam, grew up in Italy and currently residing in Australia. I started my first business venture Advertise Me from a random idea and have never looked back since. My passion is in the digital space, affiliate marketing, fitness and I launched several digital products. You will find these on the portfolio page.
I've decided to change from a Vegetarian to a Vegan diet and started a website called Veggie Meals.
I started this blog so I could leave a digital footprint of my random thoughts, ideas and life in general.
Affiliate Compensated: there are some articles with links to products or services that I may receive a commission.