Our Nintendo Switch Left JoyCon (blue) controller had the dreaded drifting issue and I managed to fix it. Throughout this article, I will be using the word JoyCon instead of the official Joy-Con term.
The problem started about a few weeks ago and the kids would often complain that their character would go "crazy" and would not follow the direction they were choosing. At times, they would often fight to get the working controller and that's when I decided I needed to take action and fix this JoyCon drifting issue with the controller.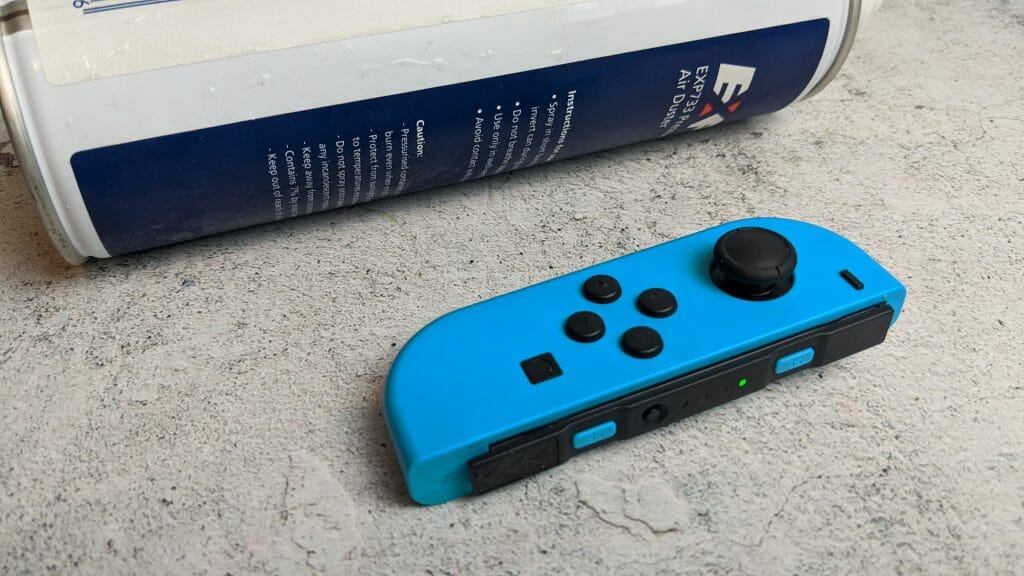 After reading so many articles on the Internet about Nintendo Switch owners having this issue with the JoyCon drifting, I never imaged I would fall into this category.
The warranty on the Nintendo Switch lapsed (can't believe its only 1 year) so I decided to inspect the issue and see if I could fix it myself rather than sending it in for repairs or for a replacement (if I was lucky enough). There are quite a lot of videos explaining how to fix the issue. Some of them were:
using a software update for the JoyCon. To do this you just need to go to the System Settings – Controllers and Sensors and Update Controllers.

Let it update the controllers and then see if it fixed the drifting issue. This seemed like the easiest method which I did try but there was no change. The drifting issue was still there
replacing the thumbstick – this required ordering a new one from here but it does mean you need to be patient and wait for the item to be shipped. I wanted a method that I could do straight away and see if I could fix it.
using alcohol and a cue tip, wipe the edges of the thumbstick. I decided not to try this method as I didn't want to get the thumbstick wet.
use pressurised air duster (compressed air) and see if there's any small debris lodges underneath the thumbstick causing it to stick which in effect may cause the drifting. Luckily, I did have a can in the garage so I thought I'd might as well give it a go.
The best way to check if your controller is drifting is to go to the Calibrate Control Sticks option in System settings – Controllers and Sensors.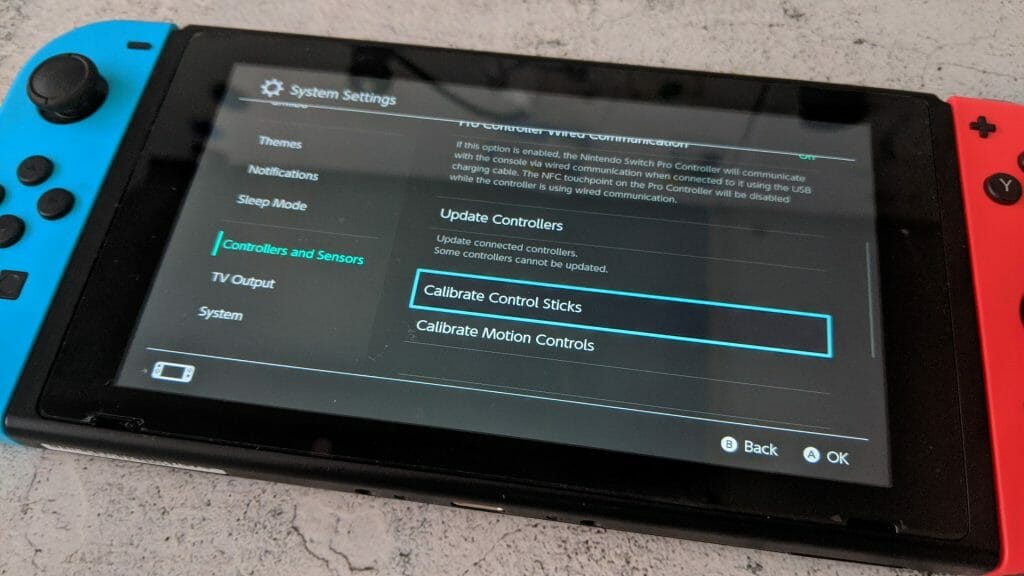 When you move the thumbstick you will see the circle move. If you don't move the thumbstick you will see a + sign. You should see the + if your JoyCon doesn't have the drifting issue after it returns to the centre. If you see it slowly return then yes, unfortunately, it has the drifting issue.

Using the pressurised air duster method worked for me. The JoyCon drifting problem went away after spraying air 3-4 times around the thumbstick.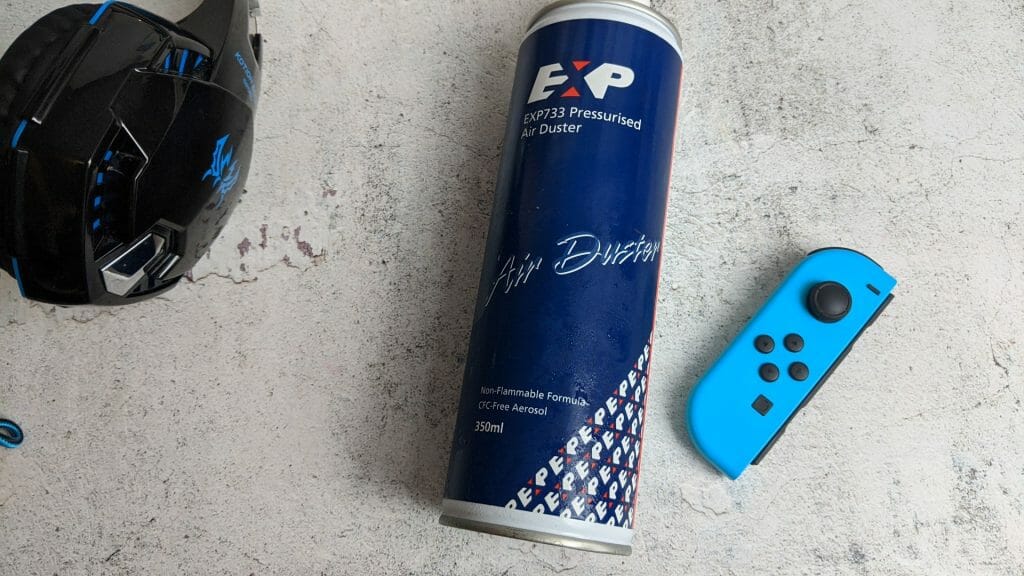 Here's the raw video of me fixing the Nintendo Switch JoyCon drift issue without any editing. I wanted to keep the video as raw as possible and although the camera angles may not be the best (my daughter was filming) the video does show how I fixed it: How To Fix Nintendo Switch JoyCon Drift using Pressurised Air Duster
I hope this article helped and if it did feel free to donate and share it with the Nintendo Switch community.


If this article helped you in any way and you want to show your appreciation, I am more than happy to receive donations through PayPal. This will help me maintain and improve this website so I can help more people out there. Thank you for your help.
HELP OTHERS AND SHARE THIS ARTICLE
LEAVE A COMMENT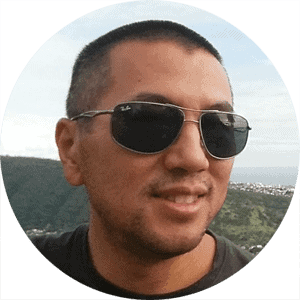 I am an entrepreneur based in Sydney Australia. I was born in Vietnam, grew up in Italy and currently residing in Australia. I started my first business venture Advertise Me from a random idea and have never looked back since. My passion is in the digital space, affiliate marketing, fitness and I launched several digital products. You will find these on the portfolio page.
I've decided to change from a Vegetarian to a Vegan diet and started a website called Veggie Meals.
I started this blog so I could leave a digital footprint of my random thoughts, ideas and life in general.
If any of the articles helped you in any way, please donate. Thank you for your help.
Affiliate Compensated: there are some articles with links to products or services that I may receive a commission.