I've been using my Xiaomi Yi 4K+ Action camera to record YouTube videos for the Skopioeye channel. I mentioned this in a previous post: SMALLRIG CLAMP FOR VIDEO CAMERAS
I use the SmallRig clamp to hold the camera above the bench and do the video recording. Here's the camera and the SmallRig if you need it:
When doing this, I have no visibility on what is being recorded on the camera so I thought of a way to solve this issue. The solution was to use a Samsung Galaxy Tab A (can also be another tablet or mobile phone – try to use an Android one) and connect the tablet to the Yi 4K+ action camera via WiFi. The Yi 4K+ has WiFi connectivity and by using the Android app called Yi Action you can view the live recording and also control the camera (start, stop, change video settings and so much more).
The only problem is when I first tried connecting the tablet to the camera it didn't work and I couldn't get it to work. I was able to connect the tablet to the camera's WiFi network but whenever I use the Yi Action app it wasn't able to detect the camera.

After some troubleshooting, I found out the simple fix – turn on location (GPS) on the tablet. For some reason, the tablet needs the location to be turned on, without it the Yi Action app is not able to detect the camera. You can watch this video to see how I fixed the problem.


If this article helped you in any way and you want to show your appreciation, I am more than happy to receive donations through PayPal. This will help me maintain and improve this website so I can help more people out there. Thank you for your help.
HELP OTHERS AND SHARE THIS ARTICLE
LEAVE A COMMENT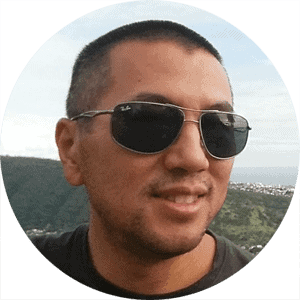 I am an entrepreneur based in Sydney Australia. I was born in Vietnam, grew up in Italy and currently residing in Australia. I started my first business venture Advertise Me from a random idea and have never looked back since. My passion is in the digital space, affiliate marketing, fitness and I launched several digital products. You will find these on the portfolio page.
I've decided to change from a Vegetarian to a Vegan diet and started a website called Veggie Meals.
I started this blog so I could leave a digital footprint of my random thoughts, ideas and life in general.
If any of the articles helped you in any way, please donate. Thank you for your help.
Affiliate Compensated: there are some articles with links to products or services that I may receive a commission.