Firstly, let me clarify what I meant by the title of this article. Let me clear things up by clearly stating that I was technically a participant in the Guinness World Record for Most users to complete a remote 10 km in 24 hours and I'm not sure if it's even an official record yet. This event was organised by Virtual Runners and it was for the 19th September 2021. I decided to join this event since it didn't seem too hard as I've run 10 km many times in the past.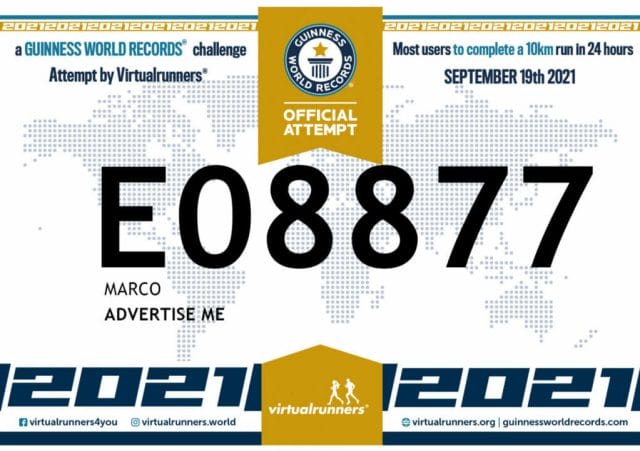 In actual fact, I ran 13 km on Saturday and then 10 km on Sunday morning at 8 am for this event. However, I found out that due to the time difference I needed to run after the 19th September 12:00pm and before the 20th September 12:00pm. So I think my run on Saturday wouldn't have counted to I ran again on Monday and submitted both times.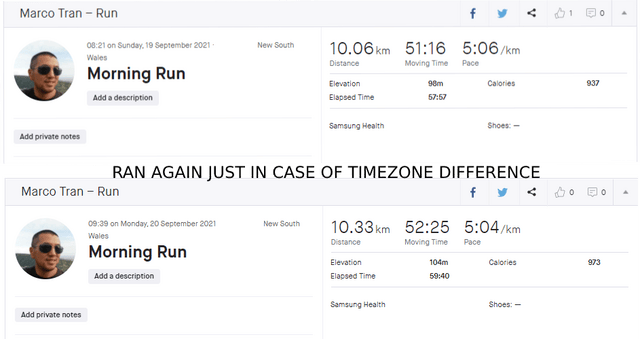 Once your run is verified you receive a certificate and here's mine: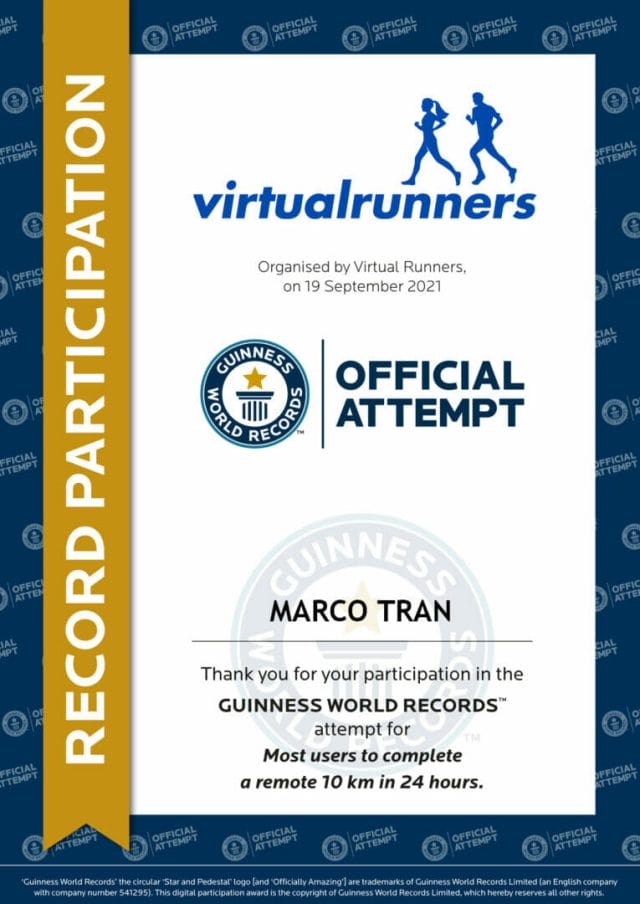 In any case, I thought I just make sure I contribute as a participant and join this remote event. I guess I can add this to my list of achievements.

If this article helped you in any way and you want to show your appreciation, I am more than happy to receive donations through PayPal. This will help me maintain and improve this website so I can help more people out there. Thank you for your help.
HELP OTHERS AND SHARE THIS ARTICLE
LEAVE A COMMENT

I am an entrepreneur based in Sydney Australia. I was born in Vietnam, grew up in Italy and currently residing in Australia. I started my first business venture Advertise Me from a random idea and have never looked back since. My passion is in the digital space, affiliate marketing, fitness and I launched several digital products. You will find these on the portfolio page.
I've decided to change from a Vegetarian to a Vegan diet and started a website called Veggie Meals.
I started this blog so I could leave a digital footprint of my random thoughts, ideas and life in general.
If any of the articles helped you in any way, please donate. Thank you for your help.
Affiliate Compensated: there are some articles with links to products or services that I may receive a commission.