[talk about something]
Below is a summary of today's main activities, tasks and accomplishments:
Attended daughter's assembly since he received an award
Needed to upgrade WAMP to latest version
Problems: Missing files, needed to install redistributable files both for x86 and x64 even though 32 bit WAMP was installed. Apache not starting.
Port 80 was already been used by PID 4 (system ID). ran netstat -ano saw port 80 being used. Used task list and found out the SYSTEM service was using this port number. I ended ups using net stop HTTP to stop all the services using HTTP and it worked. The application didn't work when using the latest version of WAMP.
[bar group="124″]
FITNESS WORKOUT
Today, I did a fitness workout which consistent of the below exercises:
Rowing – 500m, 40 second skipping, 500m, 40 second skipping, 500m, 40 second skipping, 500m, 40 second skipping
Reverse curls – 10x 40 kg, 10x 47 kg, 10x 54 kg
Leg curls – 10x 35 kg, 10x 45 kg, 10x 55 kg
Leg press – 10x 55 kg, 10x 75, 10x 95

[bar group="126″]
VEGETARIAN FOOD & MEALS
Breakfast
Up and Go

Lunch
Toast with Vegemite and Peanut Butter
Dinner
Vegetarian Bun Bo Hue
[bar group="125″]
DAILY REFLECTION
Say hello, then goodbye – how often have you bumped into an acquaintance and just said hello and then goodbye.
[bar group="127″]


If this article helped you in any way and you want to show your appreciation, I am more than happy to receive donations through PayPal. This will help me maintain and improve this website so I can help more people out there. Thank you for your help.
HELP OTHERS AND SHARE THIS ARTICLE
LEAVE A COMMENT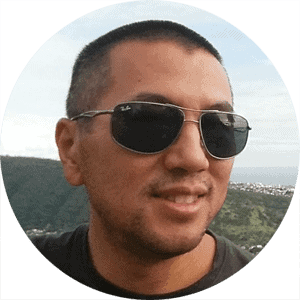 I am an entrepreneur based in Sydney Australia. I was born in Vietnam, grew up in Italy and currently residing in Australia. I started my first business venture Advertise Me from a random idea and have never looked back since. My passion is in the digital space, affiliate marketing, fitness and I launched several digital products. You will find these on the portfolio page.
I've decided to change from a Vegetarian to a Vegan diet and started a website called Veggie Meals.
I started this blog so I could leave a digital footprint of my random thoughts, ideas and life in general.
If any of the articles helped you in any way, please donate. Thank you for your help.
Affiliate Compensated: there are some articles with links to products or services that I may receive a commission.