If you've been an affiliate marketer you have probably heard about Clickbank. Clickbank is an affiliate network marketplace that helps sellers promote their product and services and help affiliate advertisers earn a commission for each sale they make.
Many years ago I started using Clickbank to promote a product and never really got anywhere. In actual fact, I was still a newbie and I only made a few sales. After a few months, I lost a bit of focus and didn't really promote the products or made any money. The commissions that were earned, started to decrease due to fees as there was a minimum amount you need to reach before you could withdraw your earnings. I then completely gave up when the balance hit $0.
Last year I promoted a product and I started earning a few sales. I actually did this with very limited marketing. To be honest, I've actually never really paid for marketing except for when LinkedIn and Facebook provided free credits. The max I spent on Facebook ads was probably $20 in order to get the free credits.
So far, I've made almost $1000 on commissions and if I have a bit more time I will be looking at further promoting other Clickbank products. Remember that this is a passive income, I honestly haven't spent that much time promoting the products at all.
Here's some of the sales I've made in the past year: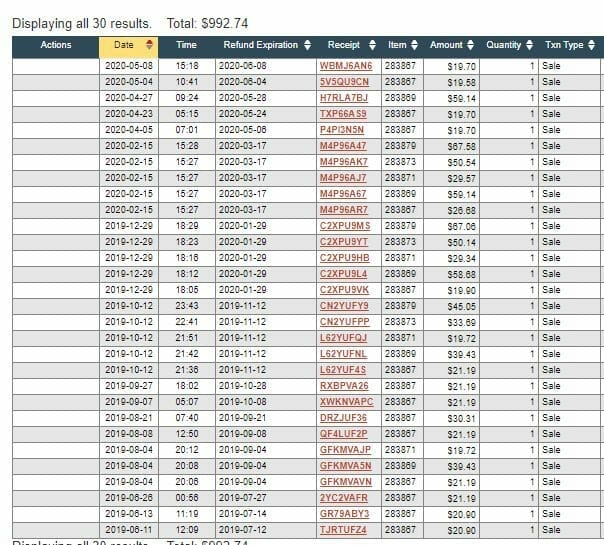 Here's my weekly sales snapshot: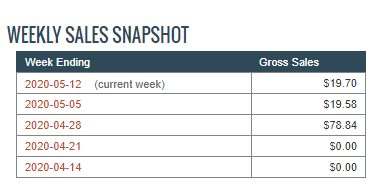 However, I'm also looking at learning how to further earn more commissions from attending a marketing course. One popular course that has helped lots of other entrepreneurs is called Commission Hero. The person that runs the course is Robby Blanchard and is heavily involved with teaching his students on how to start earning $1000 online. Check out his website as he does provide some free training.
If you do end up joining the course let me know how you go and when you start making money. All the best and remember that hard work does pay off so keep going at it.

If this article helped you in any way and you want to show your appreciation, I am more than happy to receive donations through PayPal. This will help me maintain and improve this website so I can help more people out there. Thank you for your help.
HELP OTHERS AND SHARE THIS ARTICLE
LEAVE A COMMENT

I am an entrepreneur based in Sydney Australia. I was born in Vietnam, grew up in Italy and currently residing in Australia. I started my first business venture Advertise Me from a random idea and have never looked back since. My passion is in the digital space, affiliate marketing, fitness and I launched several digital products. You will find these on the portfolio page.
I've decided to change from a Vegetarian to a Vegan diet and started a website called Veggie Meals.
I started this blog so I could leave a digital footprint of my random thoughts, ideas and life in general.
If any of the articles helped you in any way, please donate. Thank you for your help.
Affiliate Compensated: there are some articles with links to products or services that I may receive a commission.