This week I conducted a training session for one of our Advertise Me clients. The training session included demonstrating a new module we created called Staff Rostering for our AdvertiseMe.TV digital signage platform. The training session was originally scheduled for early March 2020 but due to some of the COVID-19 restrictions, we had to delay it till the end of March 2020.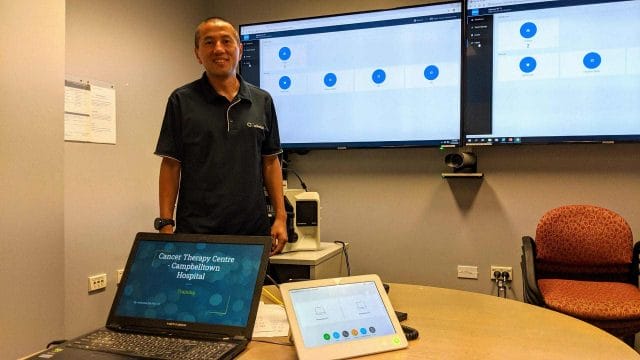 When it comes to conducting training sessions, I find it helpful creating and preparing a slideshow presentation with the main key points. This will help you with the flow of the training and even prompt the participants to ask questions. I prefer to have an engaging session with the attendees so at different sections of the presentation, I conducted a live demonstration on the AdvertiseMe.TV system and then asked questions as I find asking question only at the end of the presentation not to be as useful since most people will likely forget it by then.
I received positive feedback from the training session and I can see myself doing more of these sessions especially since this is our own custom built SASS tool.

If this article helped you in any way and you want to show your appreciation, I am more than happy to receive donations through PayPal. This will help me maintain and improve this website so I can help more people out there. Thank you for your help.
HELP OTHERS AND SHARE THIS ARTICLE
LEAVE A COMMENT

I am an entrepreneur based in Sydney Australia. I was born in Vietnam, grew up in Italy and currently residing in Australia. I started my first business venture Advertise Me from a random idea and have never looked back since. My passion is in the digital space, affiliate marketing, fitness and I launched several digital products. You will find these on the portfolio page.
I've decided to change from a Vegetarian to a Vegan diet and started a website called Veggie Meals.
I started this blog so I could leave a digital footprint of my random thoughts, ideas and life in general.
If any of the articles helped you in any way, please donate. Thank you for your help.
Affiliate Compensated: there are some articles with links to products or services that I may receive a commission.