Yes, I caught COVID last month and hence the reason why I've been fairly quiet on my website. I generally try to aim to write at least once a week but last month I was fairly busy with TAFE, University Assignments and just dealing with COVID. My daughter was the first one in the family to catch COVID and she probably caught it from school. I generally share food with my daughter, more like I finish off the leftover food and I think that's how I caught the COVID virus. I'm pretty thankful that my COVID symptoms were pretty mild as I just had a slight cough, headache a body aches (just for the first day). I initially thought the body aches were due to the daily ZOOM workouts but I was wrong. My daughter tested positive on a Monday and when I did my PCR test on the same day I was negative. However, when I started feeling the body aches and slight coughing on Thursday, I decided to do a RAT test and it came back positive.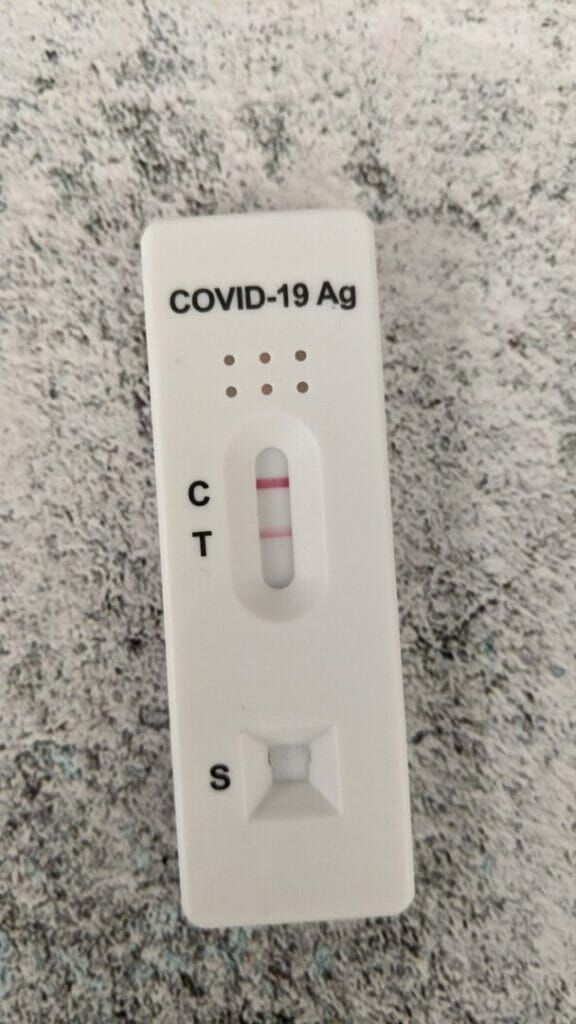 I also decided to do a PCR test to confirm and there was no doubt about it – test results also came back positive and I went into isolation.
One of the first things I get asked when I tell friends that I have COVID is, "Does that mean your running streak will stop?". Before you read any further, keep in mind that I'm no doctor and that everyone's health and medical conditions are different. In my particular case, since I had very mild symptoms and I felt good enough to exercise, I continued with my running. I actually ran in the backyard and as you can see from this photo, I made a running trail.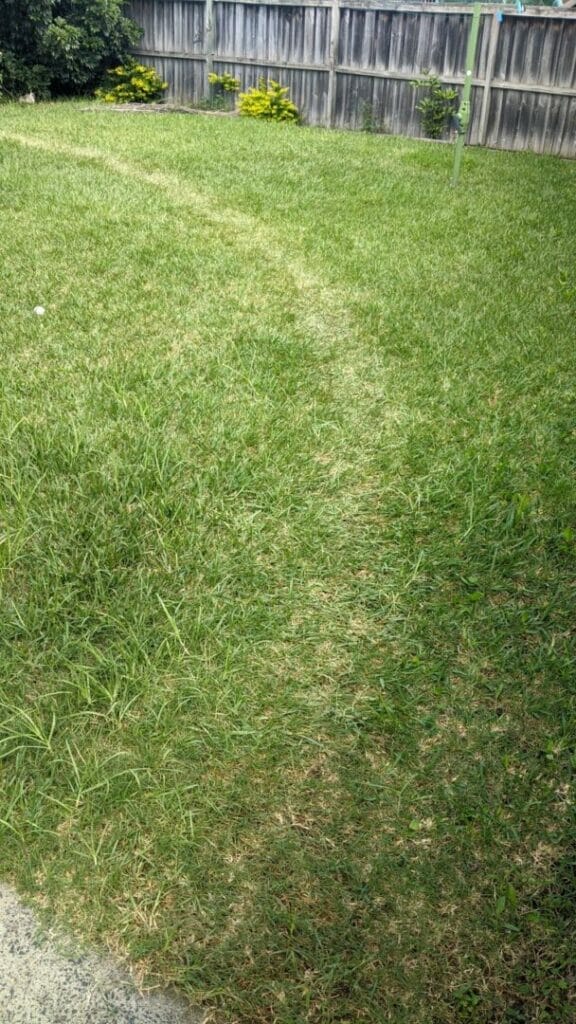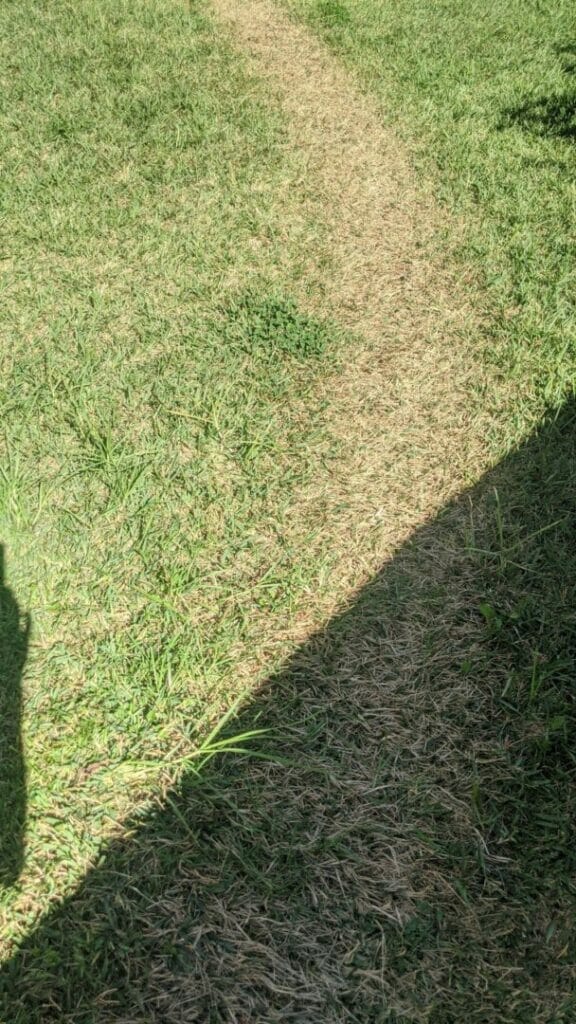 So far I'm still continuing my running streak and I will hopefully reach 1000 days in a few months' time. I also ran 10 KM on Saturdays either in the backyard or inside my room. Yes, I ran inside my room which I only had around 2 metres of space.
In total, I was in isolation for 16 days before I returned a negative PCR test. I could have left after 7 days when I showed no symptoms, but since some of my family members have health conditions, I decided not to leave the room besides going to the toilet, grabbing food or exercising. I resumed the daily Zoom workouts on Monday (4 days after the positive RAT test). Besides slight coughing, I didn't have any other symptoms.
The only medication I took was Panadol for the headache and cough medicine and lozenges for the coughing.
I also measured my Sp02 levels by using my son's Xiaomi Band 6 watch. These Xiaomi bands are fairly cheap and I'm not sure how accurate they are compared to an oximeter.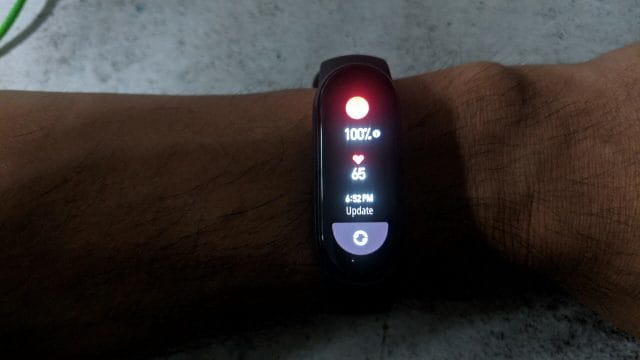 Here's a video on how to measure your Sp02 levels:
Blood oxygen saturation (Sp02) is the percentage of the volume of oxygenated hemoglobin (Hb02) in the blood to the total hemoglobin.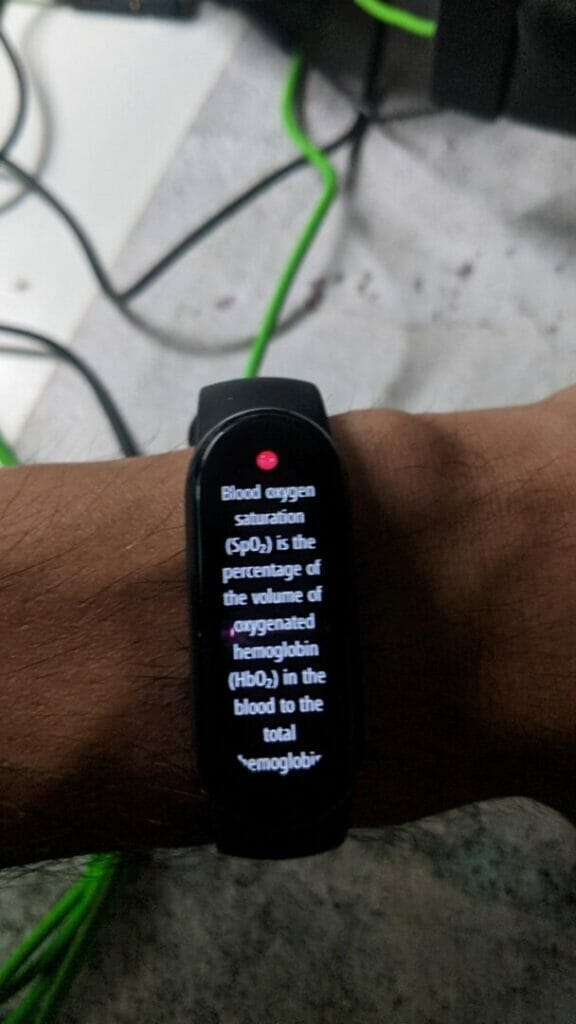 It's almost been a month since I first had COVID and I've had no long term issues. I did occasionally cough early in the morning for the first few weeks but that has now gone away. The last time I was sick, was around 6-7 years ago – yes it was that long ago. I'm guessing that this is due to regular exercise and a vegetarian vegan diet.
I hope you don't catch COVID but if you do, keep safe and listen to your body. More importantly, try to keep healthy, both in body and mind.

If this article helped you in any way and you want to show your appreciation, I am more than happy to receive donations through PayPal. This will help me maintain and improve this website so I can help more people out there. Thank you for your help.
HELP OTHERS AND SHARE THIS ARTICLE
LEAVE A COMMENT

I am an entrepreneur based in Sydney Australia. I was born in Vietnam, grew up in Italy and currently residing in Australia. I started my first business venture Advertise Me from a random idea and have never looked back since. My passion is in the digital space, affiliate marketing, fitness and I launched several digital products. You will find these on the portfolio page.
I've decided to change from a Vegetarian to a Vegan diet and started a website called Veggie Meals.
I started this blog so I could leave a digital footprint of my random thoughts, ideas and life in general.
If any of the articles helped you in any way, please donate. Thank you for your help.
Affiliate Compensated: there are some articles with links to products or services that I may receive a commission.