For Social Wall, the subscription model works really well because of cash flow. Time flies and it's great to see clients support the product by renewing the subscription.
Below is a summary of today's main activities, tasks and accomplishments:
More replies to Social Wall enquiries
Client renewed subscription
Follow up on RMA for a faulty product
FITNESS WORKOUT
Today, I did a fitness workout which consistent of the below exercises:
Rowing – 500m, 5 burpee pull ups, 500m, 5 burpee pull ups, 500m, 5 burpee pull ups, 500m, 5 burpee pull ups
Barbell Curls Half Reps – 5 Bottom, 5 Top, 5 Full (40 pounds straight bar, 45 pounds straight bar (the 50 pounds was missing), 65 pounds straight bar)
Dumbell Hammer, Side, Front Raise Alternating, Front Sideway, Lateral Raise – 10x 17.5kg, 10x 20kg, 10x 22.5
Total of 3 set – Reverse crunch 10x, 60 second plank, 30 second left side plank, 30 second right side plank
Run – 5:09 @ 12 km/h
VEGETARIAN FOOD & MEALS
Brunch
Ceral with Soy Milk
Dinner
Left over vegetarian lasagne
DAILY REFLECTION
No reflection today.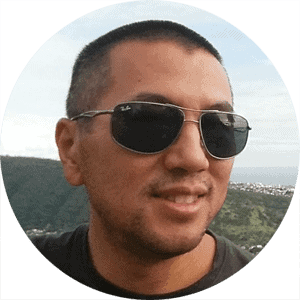 I am an entrepreneur based in Sydney Australia. I was born in Vietnam, grew up in Italy and currently residing in Australia. I started my first business venture Advertise Me from a random idea and have never looked back since. My passion is in the digital space, affiliate marketing, fitness and I launched several digital products. You will find these on the portfolio page.
I've decided to change from a Vegetarian to a Vegan diet and started a website called Veggie Meals.
I started this blog so I could leave a digital footprint of my random thoughts, ideas and life in general.
Affiliate Compensated: there are some articles with links to products or services that I may receive a commission.