As part of our service agreement with our client, we monitor their digital signage and wayfinding system. We specifically built some custom tools to do this. The first tool is a web based monitoring tool which sends out alerts when a device on the network does not respond to ping or if the web server returns a specific correct code. We monitor servers, digital screens, digital signage players, projectors, control boxes and digital wayfinding systems. Here's an example of the email alert we receive:

This unit is currently switched off hence the reason why we received an email notification.
So you're probably asking yourself why did we have to build a custom tool when there are so many tools available? The simple answer was "we build tools, so why not build a monitoring tool". And so we did. We also couldn't find one that met our needs ie, self hosted and one that is able to set specific periods when the monitoring occurs. ie Monday – Friday from 9AM – 5PM.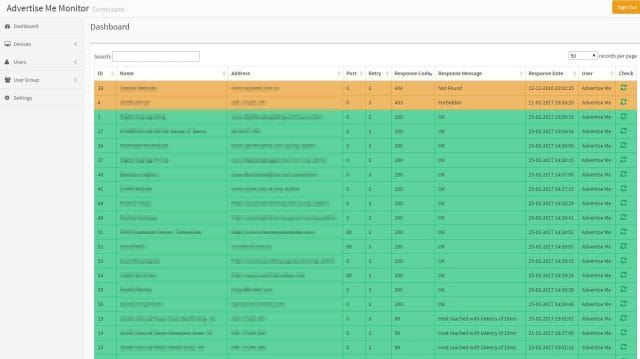 The second tool we build was to monitor the actual content that is played on the screens. To do this we ended up creating a web based tool in conjunction with TightVNC viewer. Some of the instructions can be found here: How to get TightVNC viewer working in Java
Below is a summary of today's main activities, tasks and accomplishments:
Fixed an issue with email subscriptions – was a temporary fix
Enabled alerts on our monitoring tool
[bar group="124″]
FITNESS WORKOUT
Today, I did a fitness workout which consistent of the below exercises:
Rowing – 500m, 20 push ups, 500m, 20 push ups, 500m, 20 push ups, 500m, 20 push ups
Bench press – 10x 70 pounds, 10x 80 pounds, 8x 90 pounds
Lat pulldown front – 10x 40kg, 10x45kg, 10x50kg
Lap pulldown back – 10x 40kg, 10x45kg, 10x50kg
Seated row – 10x 40kg, 10x45kg, 10x50kg
Crunches – 150x
Run 1km – 5:07 @ 12km/h
[bar group="126″]
VEGETARIAN FOOD & MEALS
Breakfast
Cereal
Lunch
Cereal
Dinner
Vegetarian baked lasagna with cup cakes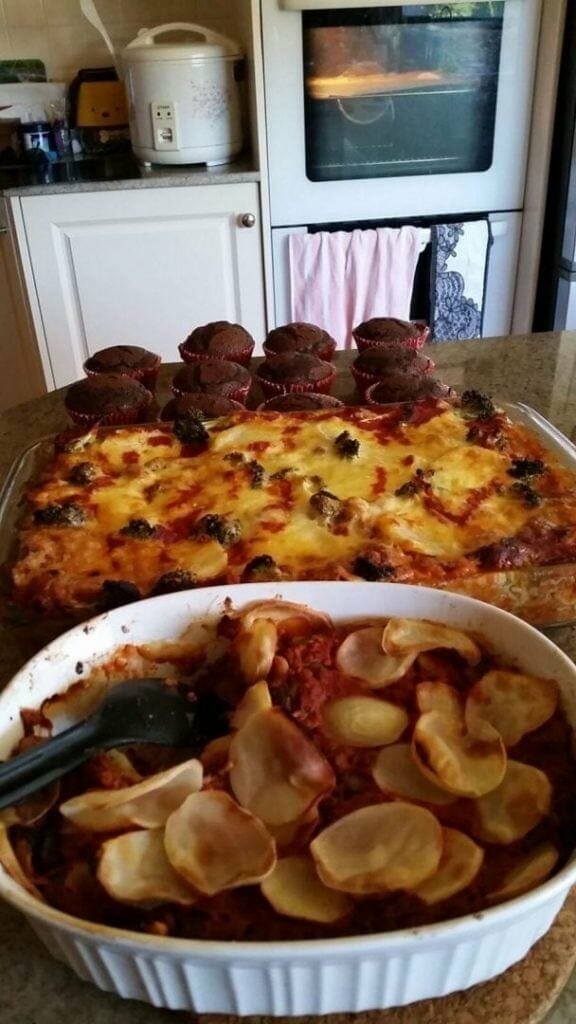 [bar group="125″]
DAILY REFLECTION
Body pain – as you get older you need to take better care of your body. Just like when you buy a brand new car, the first few years you hardly have to do any maintenance on the car, but as the car gets older you need to spend more time and money on the car.
[bar group="127″]

If this article helped you in any way and you want to show your appreciation, I am more than happy to receive donations through PayPal. This will help me maintain and improve this website so I can help more people out there. Thank you for your help.
HELP OTHERS AND SHARE THIS ARTICLE
LEAVE A COMMENT

I am an entrepreneur based in Sydney Australia. I was born in Vietnam, grew up in Italy and currently residing in Australia. I started my first business venture Advertise Me from a random idea and have never looked back since. My passion is in the digital space, affiliate marketing, fitness and I launched several digital products. You will find these on the portfolio page.
I've decided to change from a Vegetarian to a Vegan diet and started a website called Veggie Meals.
I started this blog so I could leave a digital footprint of my random thoughts, ideas and life in general.
If any of the articles helped you in any way, please donate. Thank you for your help.
Affiliate Compensated: there are some articles with links to products or services that I may receive a commission.