Just a few days ago I received an email saying our Launcher Dock software has won the Editor's Choice award. Say what? Yes, we launched Launcher Dock over 6 years ago and out of the blue we received an award – yuppie! By the way, the Launcher Dock (a free windows tool to automatically launch different programs exactly were you want them) has been downloaded over 20k times. They are not big numbers but it's been slowing increasing so if you haven't heard about Launcher Dock you may want to download it and just check it out here: Launcher Dock Download
Now, I have to be honest with my readers, that the email seemed very generic and it could be an outreach email. When I visited the website where they reviewed the software most of the other software apps also received the editors choice award. Here's an example: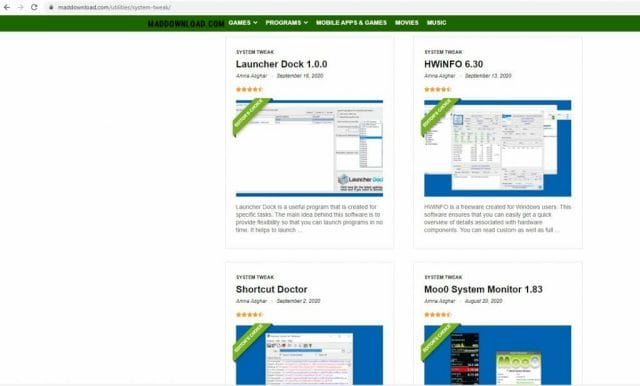 In any case, we humbly accept this Editor's Choice Award with gratitude and thanks to the editors for the time in publishing our Launcher Dock software. We are so glad people are using the tool!
You can read more about this award on the Launcher Dock blog here: Editor's Choice Award from MadDownload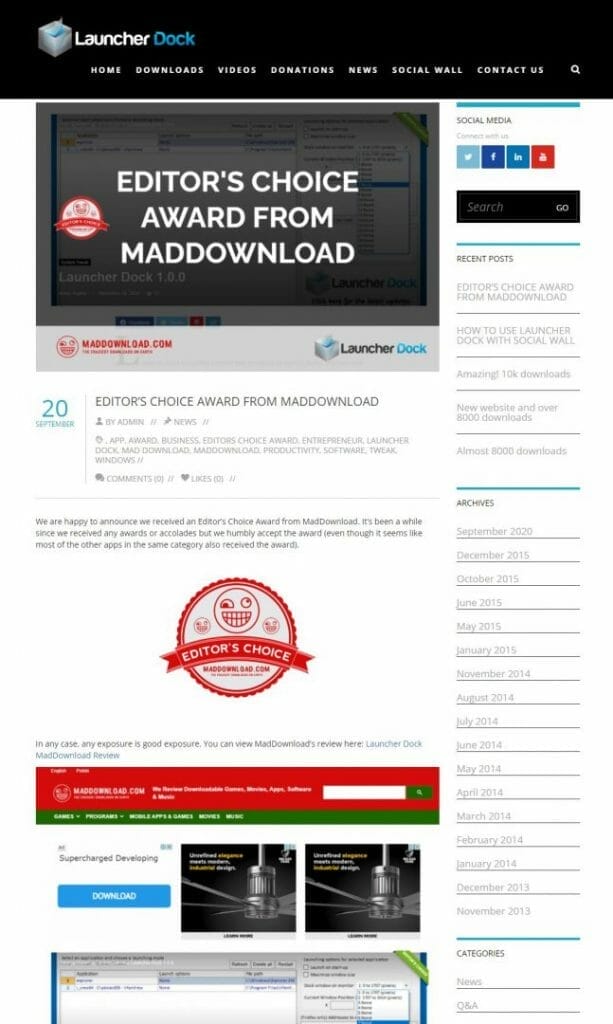 If this article helped you in any way and you want to show your appreciation, I am more than happy to receive donations through PayPal. This will help me maintain and improve this website so I can help more people out there. Thank you for your help.
HELP OTHERS AND SHARE THIS ARTICLE
LEAVE A COMMENT

I am an entrepreneur based in Sydney Australia. I was born in Vietnam, grew up in Italy and currently residing in Australia. I started my first business venture Advertise Me from a random idea and have never looked back since. My passion is in the digital space, affiliate marketing, fitness and I launched several digital products. You will find these on the portfolio page.
I've decided to change from a Vegetarian to a Vegan diet and started a website called Veggie Meals.
I started this blog so I could leave a digital footprint of my random thoughts, ideas and life in general.
If any of the articles helped you in any way, please donate. Thank you for your help.
Affiliate Compensated: there are some articles with links to products or services that I may receive a commission.