I had to throw in the towel and admit defeat. I honestly didn't feel good knowing that I quit but I think it was the best decision – I had to listen to my body. Here's a breakdown of what happened:
My friend suggested we do a fast run on the 5th of September (Day 36 of the 60-day burpee challenge). Here were my Strava stats (however I think my pace was around 4:58/km based on my friends Garmin watch and he only ran 7.5km instead of 11.09km).

Whilst running at around the 9 km mark, I decided to sprint and was running a pace of around 4:36/km and I think that's where I was thumping the ground too hard and might have injured my lower back. The path was also uneven so that probably made it worse.
On that day, I continued doing the daily bodyweight workouts and also did the burpee challenge whilst I had a sore back.
The next day my back felt a bit sore but I powered through and did the 5km run, daily workout and the burpees.
I used the massage gun a few times during the day
It wasn't until day 45 where the pain was getting worse. When sitting down on my office chair I could feel the strain on my lower back. Also when bending over I felt the same pain. This is where I decided I needed to maybe stop doing the burpees because doing daily burpees (over 100 per day) would have made it worse. Especially when doing the jumps that are part of the burpee exercise.
I prioritised my fitness workout schedule and it just made more sense to stop doing the burpee challenge in order to continue with the daily runs (the main goal is to hit 365) and daily bodyweight workouts.

As of today, the lower back isn't as sore but it's still slightly there. I still managed to run 10 km last week on Saturday and today but at a slower pace (5:30/km).
Some people would have said to just have a rest and not do any type of exercise at all, but what they don't understand is that when you have a goal, you have to do whatever it takes to achieve that goal – something David Goggins would say.
In my case, it was simply to prioritise my fitness workouts and drop the burpees challenge, especially since as a group we already completed the 30-day burpee challenge. Personally, it was more of my ego to see if I could last for 60 days and as I sit here typing this blog post, I still felt like I achieve something (the extra 15 days of burpees) which equates to 1925 burpees. In total, the number of burpees I did over the 45 days (excluding the burpees from the daily bodyweight exercises for the first 30 days) is 3435 burpees.
I plan to try this 60 day burpee challenge again – maybe next year.



If this article helped you in any way and you want to show your appreciation, I am more than happy to receive donations through PayPal. This will help me maintain and improve this website so I can help more people out there. Thank you for your help.
HELP OTHERS AND SHARE THIS ARTICLE
LEAVE A COMMENT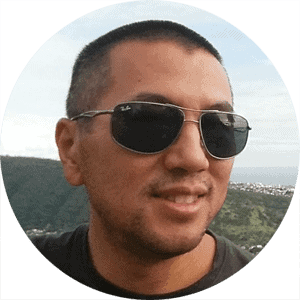 I am an entrepreneur based in Sydney Australia. I was born in Vietnam, grew up in Italy and currently residing in Australia. I started my first business venture Advertise Me from a random idea and have never looked back since. My passion is in the digital space, affiliate marketing, fitness and I launched several digital products. You will find these on the portfolio page.
I've decided to change from a Vegetarian to a Vegan diet and started a website called Veggie Meals.
I started this blog so I could leave a digital footprint of my random thoughts, ideas and life in general.
If any of the articles helped you in any way, please donate. Thank you for your help.
Affiliate Compensated: there are some articles with links to products or services that I may receive a commission.