I got myself a cheap Fascial Gun (model Manyeli SK 668) – there are a few terms that are being used to describe the same device (fascia gun, percussion massager, massage gun, muscle gun, fascia gun massager, deep tissue massager), but basically it's a massage device to help with muscle recovery.
You can buy similar units from here: Massage Guns
I purchased this Fascial Gun for approx $40 and it's almost 1/10 the cost of a Theragun Prime $499 so it was pretty cheap. I haven't compared between the two but I'm assuming they both do similar functions. Maybe the Theragun Prime has more features and will last longer but can't see why the $40 unit doesn't do the job.

I have been using it for about 3-4 weeks and it seems to do the job. I mainly use the fascial gun after my runs (when I am sitting down at my desk) to massage my calf muscles and thighs. I also use to massage my wife's back. She isn't a big fan of this device and mentioned that she feels itchy after using it.
The features of this massage gun SK 668 – Deep Tissue Percussion Massager:
✔ The most powerful massager. Strong motivation 6-speed shifting design meets a variety of massage needs., with 4 different massage heads.
✔ New-Version Noise Reduction Technology
✔ The ergonomic grip can minimize the external force.
✔ Vibration principle hammering style, strong power to massage muscles.
✔ Independent power management system, charging and discharging more intelligent, prolong battery life.
✔ High-frequency vibration, dissipation of fatigue, deep massage, relaxation of muscles, alleviate pain.
✔ Customized ergonomic massage head can provide comfortable massage experience while reducing the damage to bones and collaterals.
✔ 4 kinds of massage head, according to the location of massage to choose massage head, bring a more comprehensive massage experience.
✔ The device allows the user to directly target areas of soreness and reduce pain, whilst also reducing recovery time, making it an essential product for any athlete.
✔ Adjust the frequencies according to the purpose, for warming up, soreness relief, injured muscles, muscle pain and activation, tightness relief; increase to higher speeds for larger and stronger muscle groups.
Which massage gun are you using? Let me know in the comments.


If this article helped you in any way and you want to show your appreciation, I am more than happy to receive donations through PayPal. This will help me maintain and improve this website so I can help more people out there. Thank you for your help.
HELP OTHERS AND SHARE THIS ARTICLE
LEAVE A COMMENT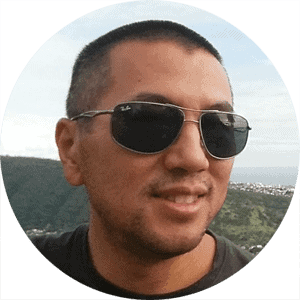 I am an entrepreneur based in Sydney Australia. I was born in Vietnam, grew up in Italy and currently residing in Australia. I started my first business venture Advertise Me from a random idea and have never looked back since. My passion is in the digital space, affiliate marketing, fitness and I launched several digital products. You will find these on the portfolio page.
I've decided to change from a Vegetarian to a Vegan diet and started a website called Veggie Meals.
I started this blog so I could leave a digital footprint of my random thoughts, ideas and life in general.
If any of the articles helped you in any way, please donate. Thank you for your help.
Affiliate Compensated: there are some articles with links to products or services that I may receive a commission.