We needed a new car since our Honda CRV was involved in a car accident and was written off. The Honda CRV served us well for the past 10 years and we made many memories with it.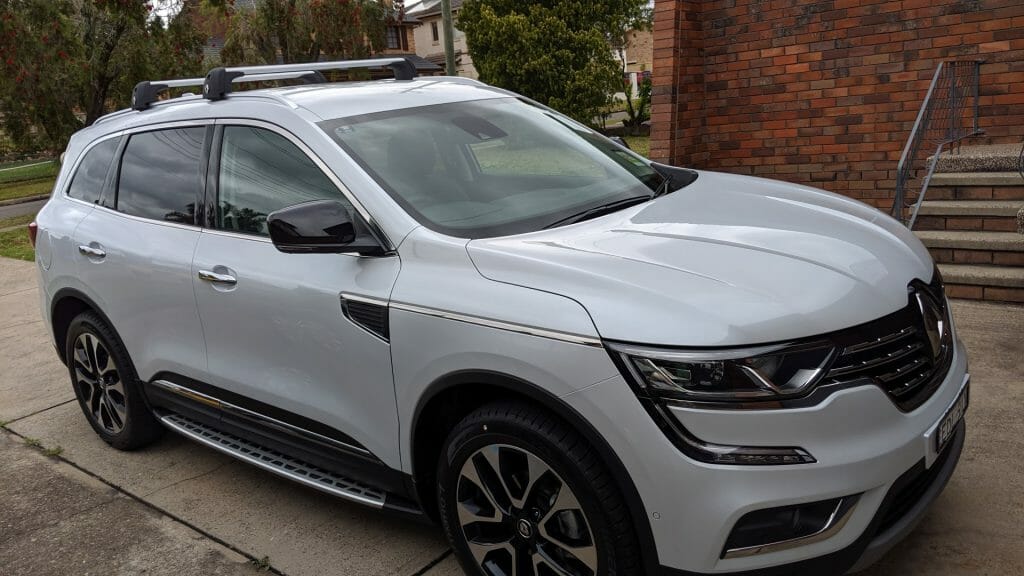 After some research and driving several cars, we decided to go with the Renault KOLEOS Formula Edition metallic colour (looks white but it's actually metallic). It was within our budget and it has many features – we honestly think it's a very underrated car and is good value for money. The Formula edition is a limited edition series and apparently there were only 400 manufactured for Australia. The Formula Edition has these additional add-ons for an extra $500 (total $36,990 drive away) :


Add-ons:
19" Proteus Alloy Wheels
Silver Side Steps
Black Exterior Side Mirrors
Exclusive Formula Edition Badge
Apple CarPlay®, Android Auto
Advanced Emergency Braking
Forward collision & Lane Departure Warning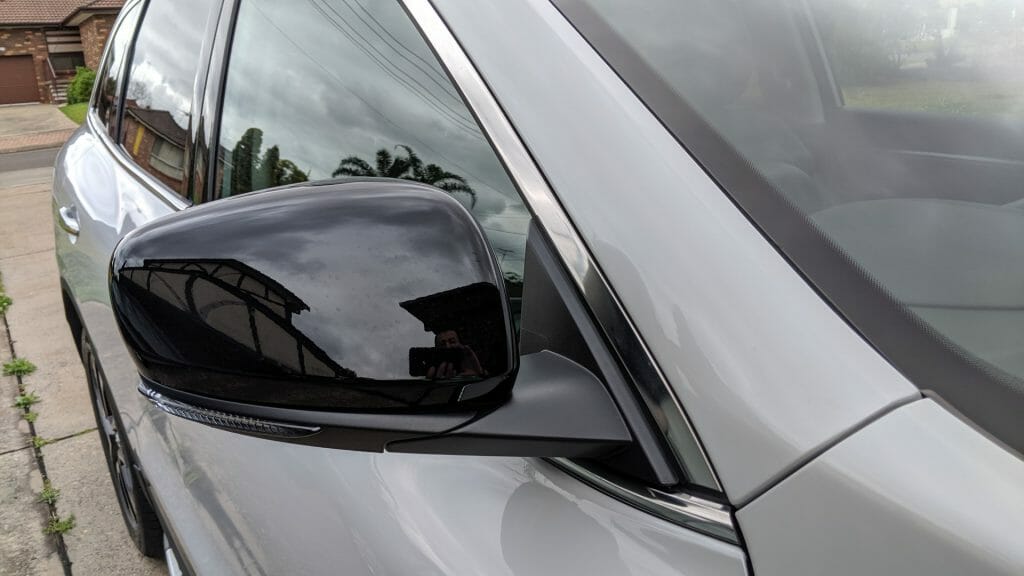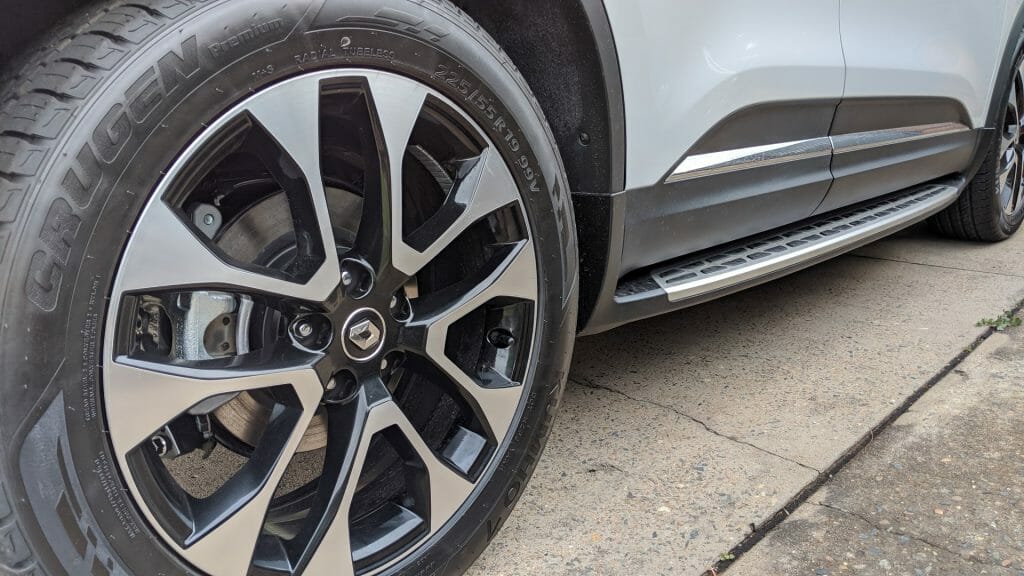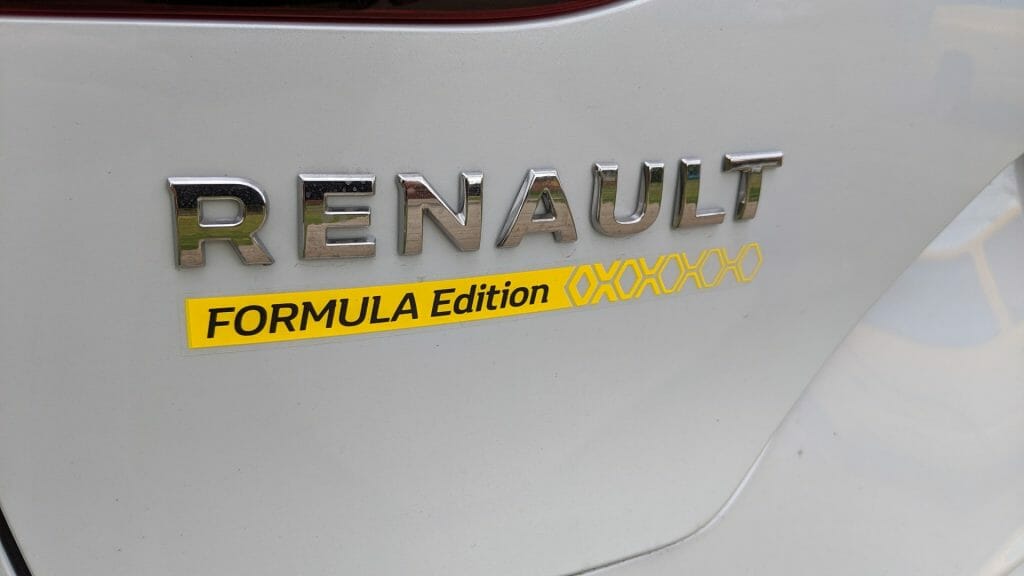 As part of the package, you get 7 years Unlimited KM warranty, 4 years roadside assistance and 3 years limited services capped price. The limited-service covers around 3 services (1 per year at around 30,000km) The value of the service capped pricing is $349 per service. I've never had to claim any warranties in the past for the Honda CRV (was only 3 years I think) so I hope the process with the Renault is going to be easy. Fingers crossed.
We have been driving the car for 3 months and overall we are quite impressed with the Renault KOLEOS. During this period we found a few things we really liked with the car and some things we think could be improved or didn't like (note some was just personal preferences and it can be very subjective) but a review wouldn't be called a review if we didn't include these personal opinions.
WHAT WE LIKED
Power – the car has some grunt and power. It's a 2.5L petrol engine and coming from a 1.8L we noticed the difference even when using the ECO mode (a feature that saves fuel by about 10%). Also, note the engine was developed as a joint venture between Renault and Nissan and it's the same engine used in the Nissan X-trail
Android Auto – this was the first time we used Android Auto in a car and we found it very useful. In particular, using Google Maps and playing audio podcasts. My wife and I both have a Google Pixel 2 XL phone so connecting to the Renault was straight forward. The only thing to watch out for is to make sure you use the correct USB to USB-C cable (I originally couldn't get Android Auto to work because the cable was not compatible)
Air vent for the drink holder – we noticed there is an air vent for the drink holder located in the middle section of the car. This is handy to have if you want to keep your drink cold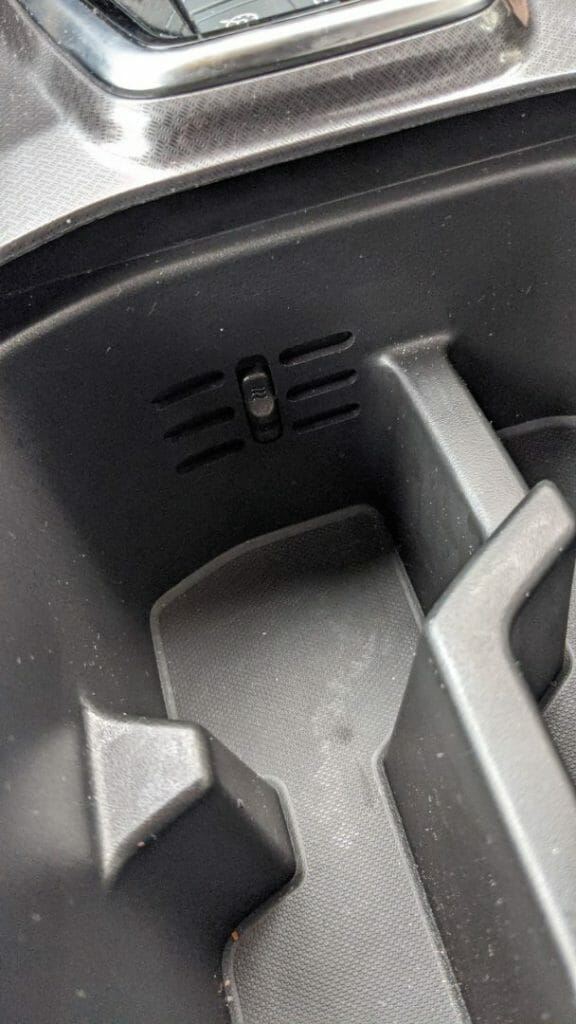 Sunglasses holder – my wife uses this as she switches between her sunglasses and normal glasses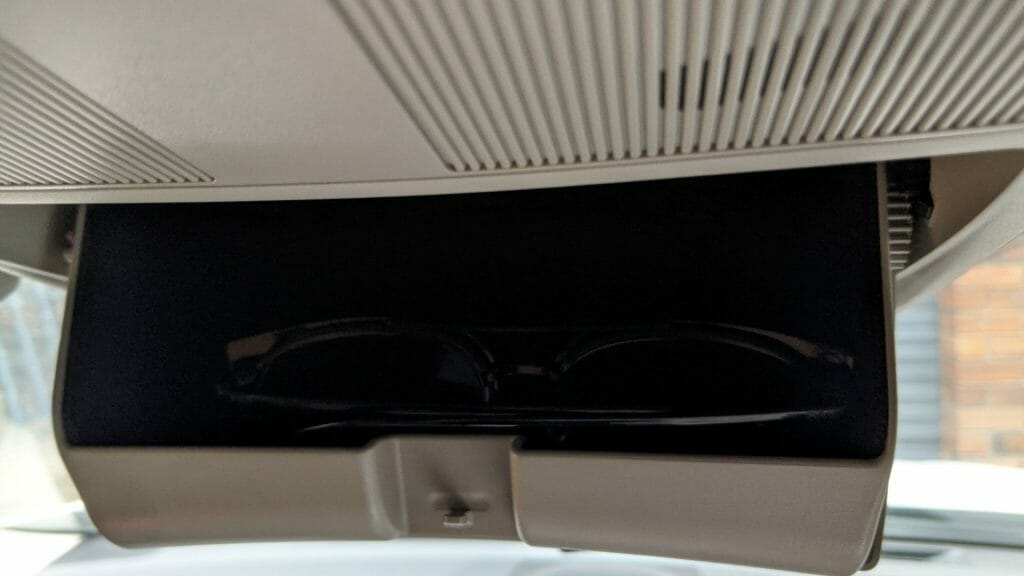 The visor can be extended further and useful when trying to block the sun that is at a certain angle
Touchscreen and RLink system – we were amazed as to the features on the RLink system. It was basically using a tablet with features specific to the car. Having the ability to change the theme (colours) and the layout of the dashboard was what surprised us the most
Renault Driving Eco2 – with the Driving Eco2 information on the RLink system we can obtain information about our trips, e.g fuel consumption and we get an eco score (so far ours has been 75/100) evaluate get your trips. The system also gives advice on how to optimise fuel consumption
Auto Climate control with dual temp zones – the passenger and the driver can individually set the temperature to suit their preference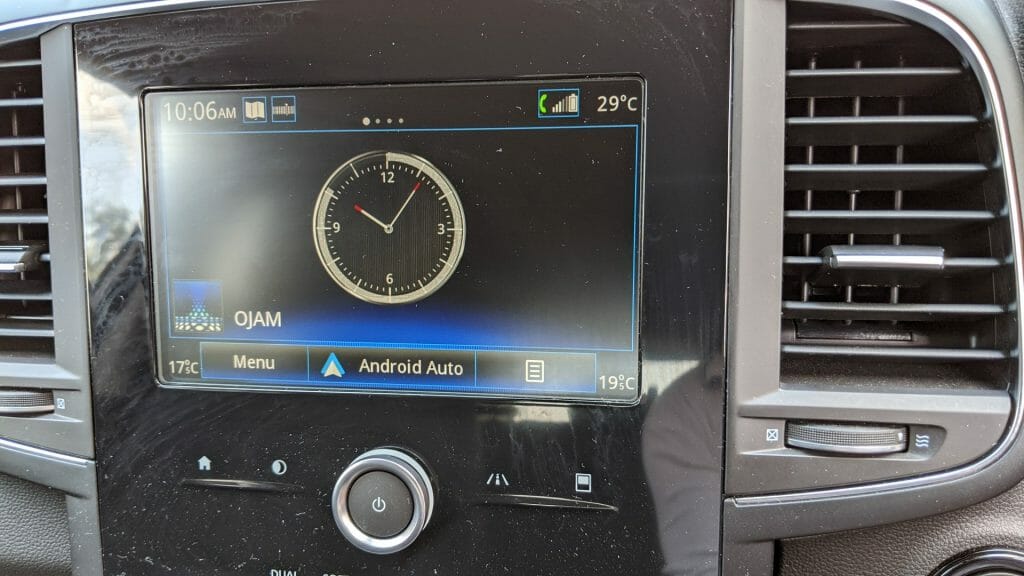 Automatic door locks – if you're carrying the FOB and walk away from the vehicle it will automatically lock the car. This is useful for those that forget to manually lock the car. Also, if you're carrying the FOB and can't be bothered taking it out of your pockets, purse, handbag, you can simply press the unlock button on the driver's and passenger's door handle (black button)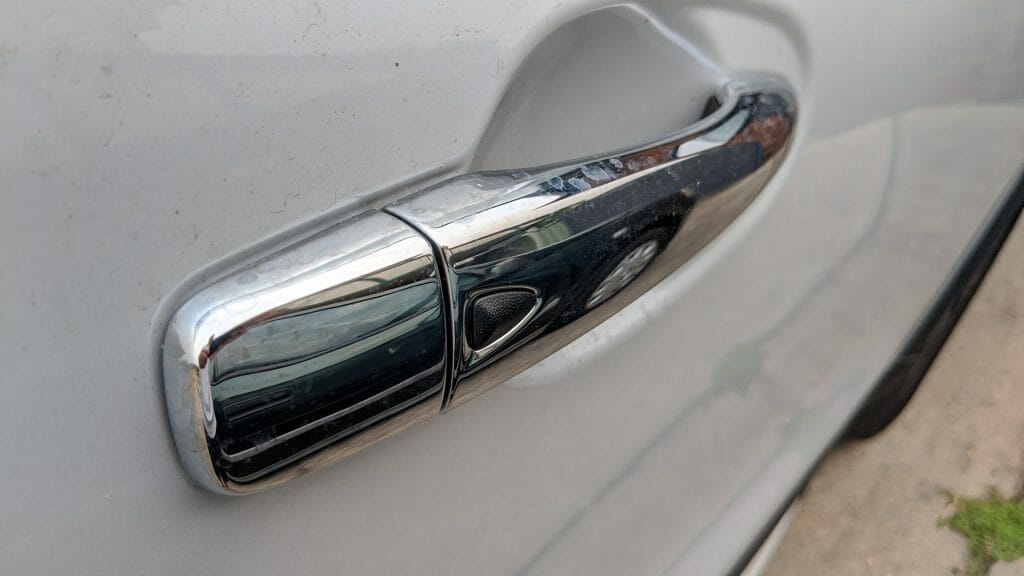 Highway driving – we found it really enjoyable and smooth when driving on the highway. Driving at high speed didn't feel like the car was struggling at all even when going up hills
Sliding armrest for the centre console box – handy to have when travelling on long trips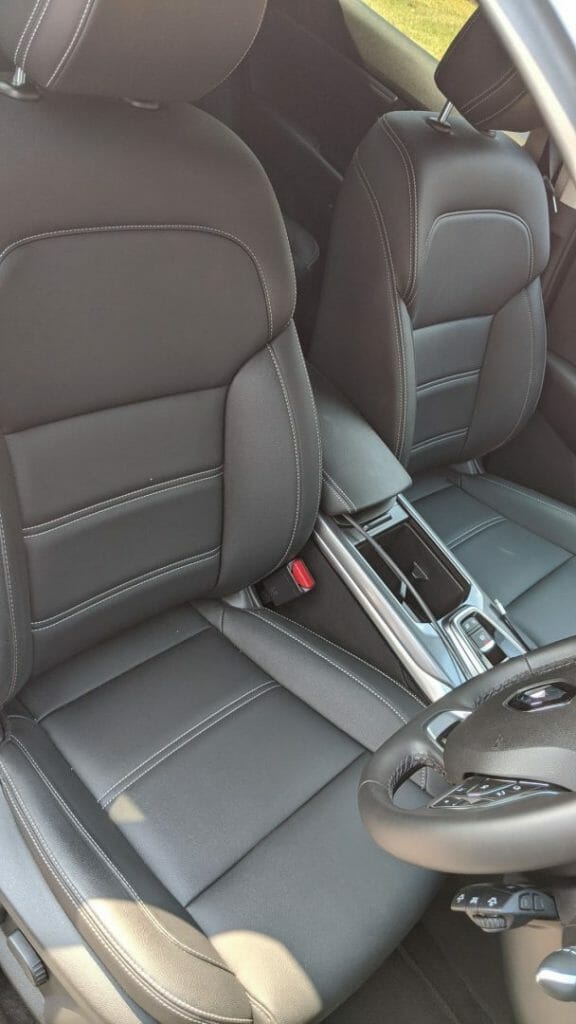 Auto sensing wipers and headlights – at first we were not familiar with using this feature. In fact on the first couple of trip, I thought the sensors for the headlights were set to auto but near the end of the trip, I realised they weren't. The wife switch from AUTO to manual
Electric Start Button – to start the car you simply press down on the brake pedal and press the start button. You just need to make sure you have the FOB near you otherwise the car will start beeping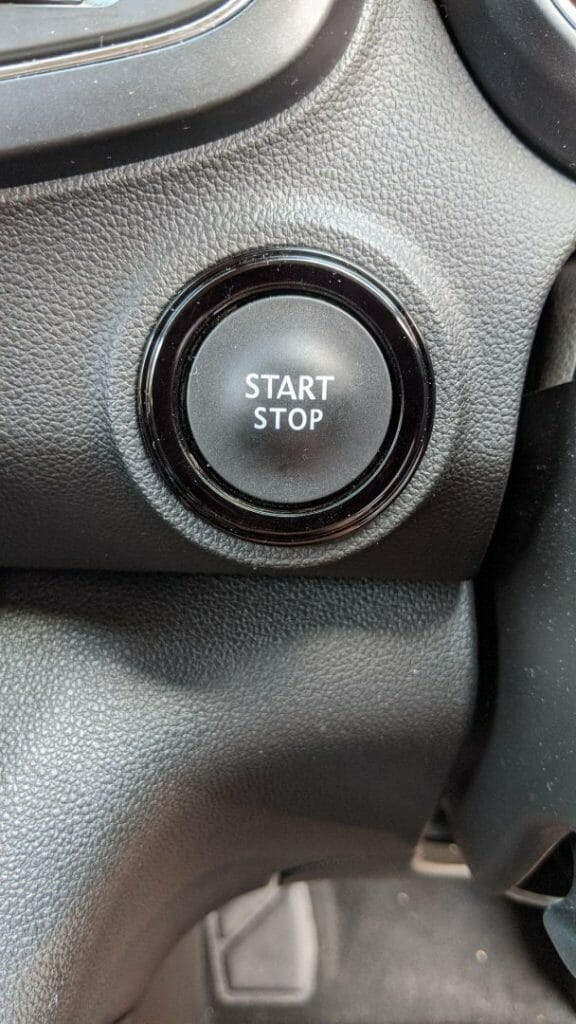 Electric parking brake – this was a nice feature. We just need to press the accelerator to remove the parking brake or put the car in P to turn the parking brake on. It's basically one less step to think about when parking or driving the car. There is a manual button for activating and disabling the parking brake
Vegan leather seats – when I found out the leather seats were Vegan I was ecstatic. Being a vegan I'd rather try to make a better purchasing decision based on my lifestyle choices. I did find out the steering wheel was not Vegan. Having something that is vegan is better than nothing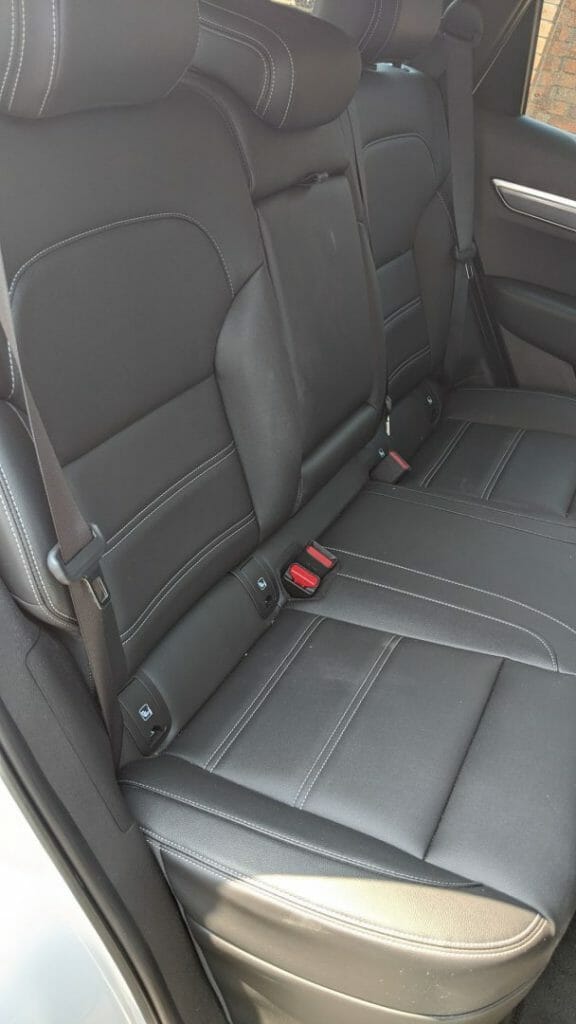 Rear air vents – the kids liked this as they can now control the airflow to the back of the car
Reversing camera – another great feature we didn't have in our old car. Reverse parking is a bit easier now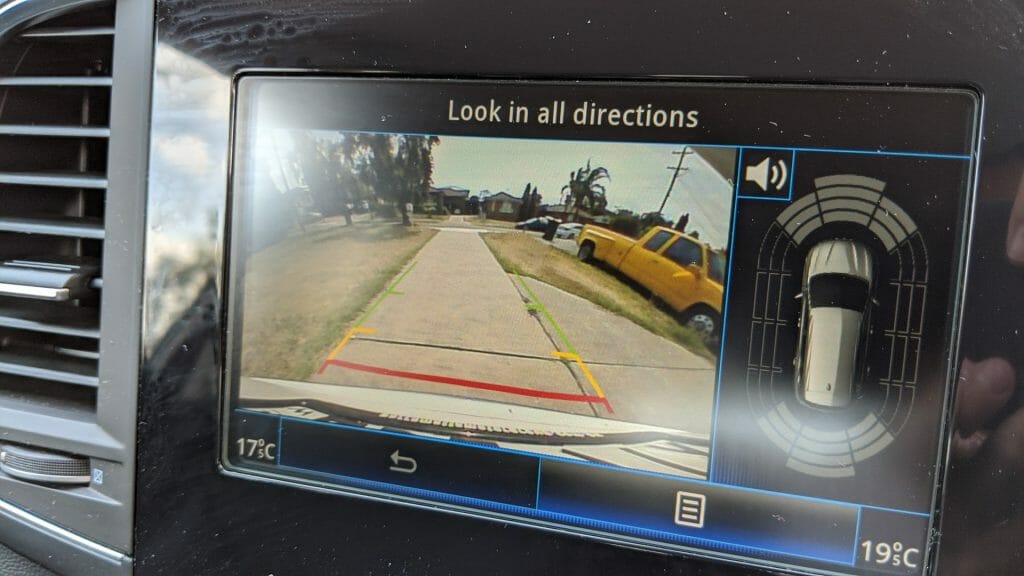 WHAT WE DIDN'T LIKE
The FOB key – it's pretty big and rectangular in shape. Depending what pants you're wearing it may not easily fit in your pockets. Also, there isn't a way to attach the house keys with the FOB unless buying an additional cover which then makes the FOB key even thicker and bigger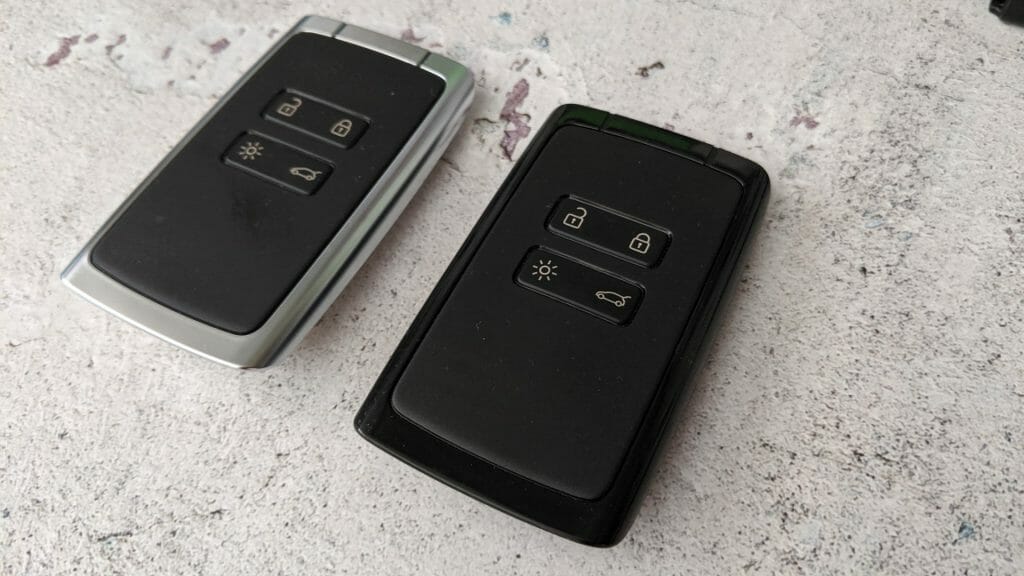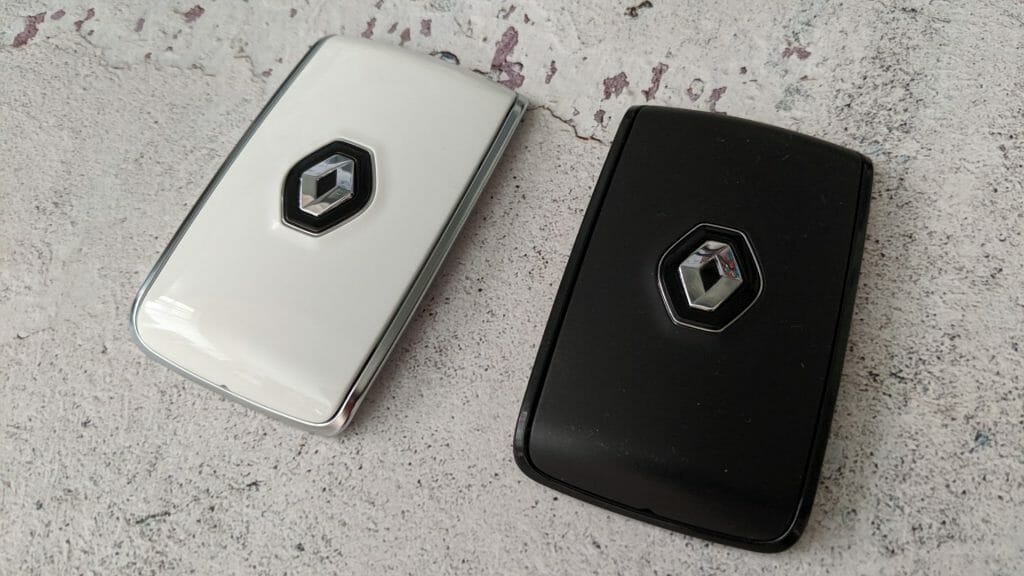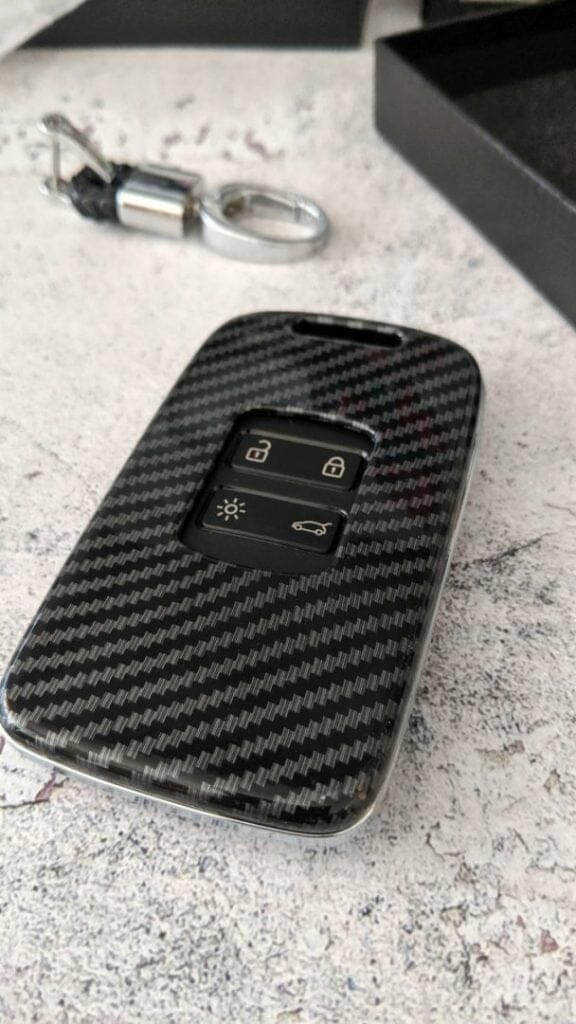 Boot space – the boot space in the Renault is much smaller than our old Honda CRV. My wife keeps complaining that it's much smaller which meant when travelling we have to make sure we just bring what we need. We did also get the roof racks for the Renault and will eventually plan to get one of those roof rack luggage PODS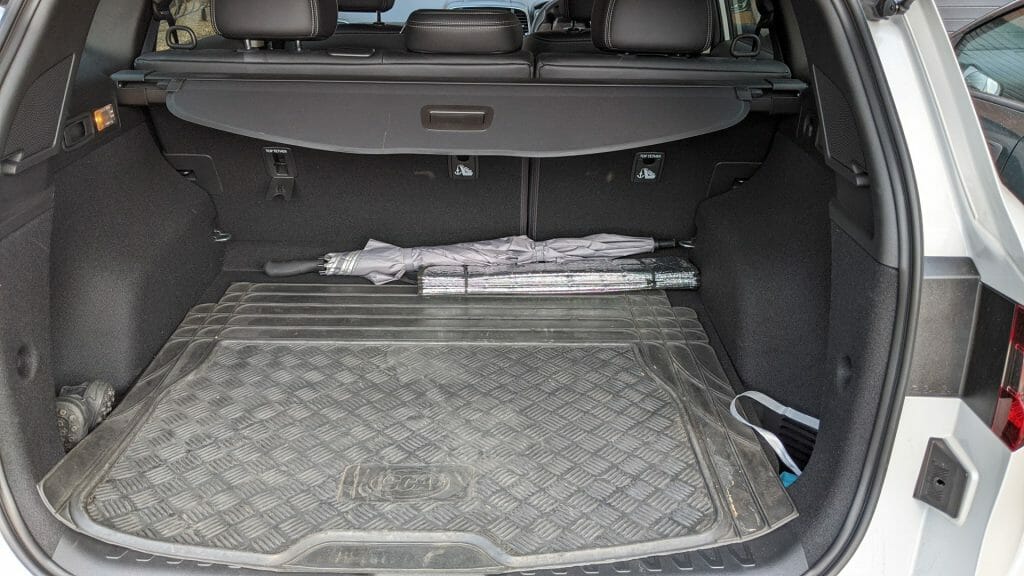 Rear boot cover – one of the reasons why the boot space is smaller is because the area is blocked by this. I haven't figured out how to remove it and if it's even possible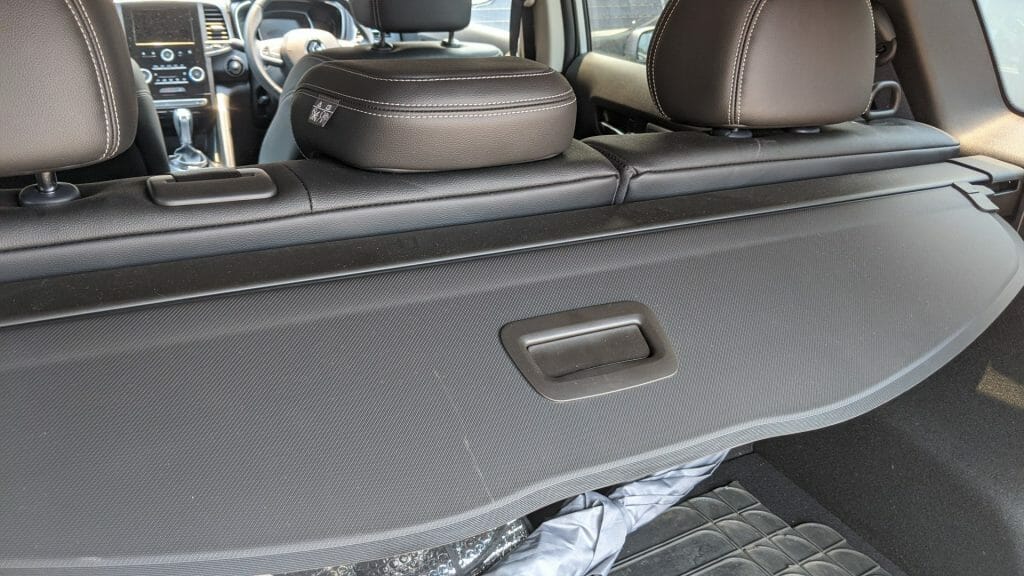 AUX/USB input sockets are located in the centre console box. Firstly we don't know they couldn't put these at the front where the existing 12Volt socket is located. Maybe the idea is to put the phone away in the compartment when using Android Auto/Apple Car Play so you don't reach for the phone to check messages and instead use the touchscreen. At the moment we're using a flat (instead of rounded) 2M USB-C cable so we can still have the mobile phone in the windscreen cradle
12 Volt socket in the rear – it would have been better if it was an actual USB port. We have to use an adaptor so the passengers at the back can charge the tablet and mobile devices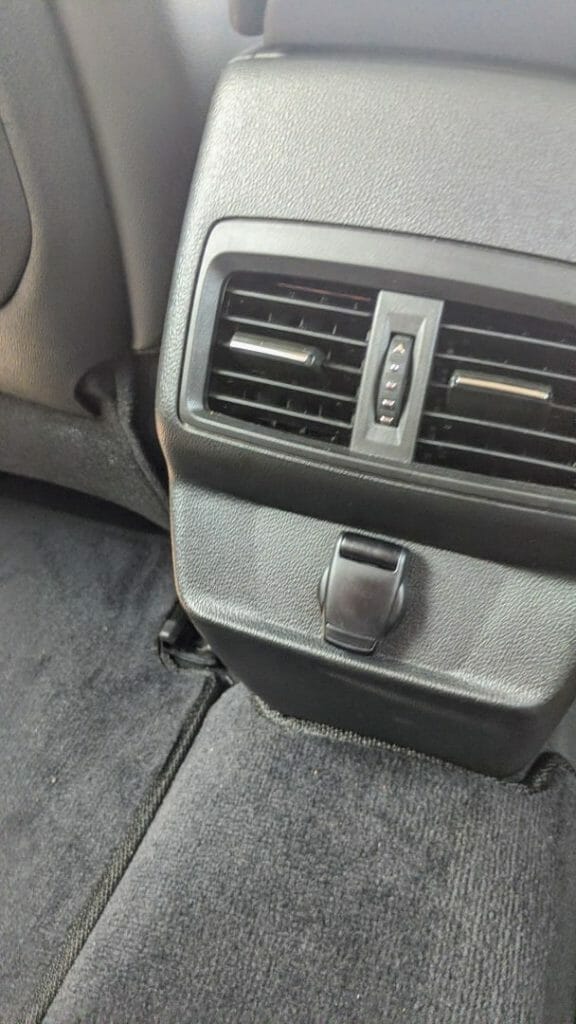 RLink profiles – you have the ability to change profiles but it would have been good if it remembered the seat height, angle based on the profile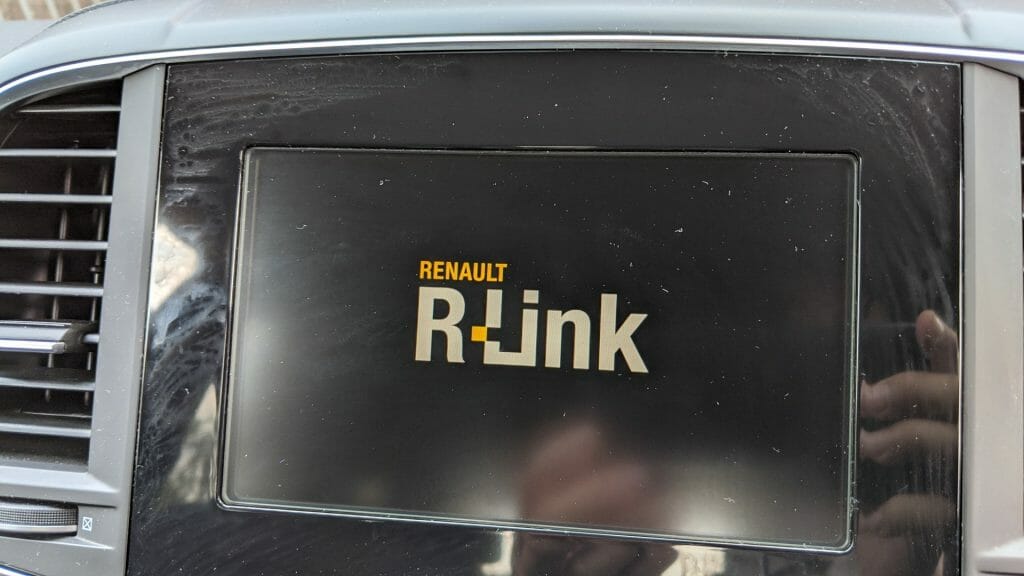 The back seats cannot be reclined and are fixed at a particular angle. I initially thought they could not be reclined due to the boot cover blocking it but that's not the case. My daughter complained that on long trips she use to be able to recline the back seats on the Honda CRV which was more comfortable for her.


If this article helped you in any way and you want to show your appreciation, I am more than happy to receive donations through PayPal. This will help me maintain and improve this website so I can help more people out there. Thank you for your help.
HELP OTHERS AND SHARE THIS ARTICLE
LEAVE A COMMENT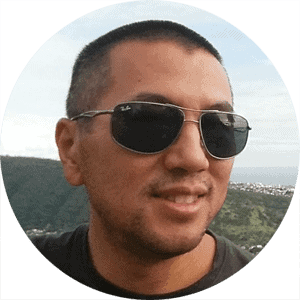 I am an entrepreneur based in Sydney Australia. I was born in Vietnam, grew up in Italy and currently residing in Australia. I started my first business venture Advertise Me from a random idea and have never looked back since. My passion is in the digital space, affiliate marketing, fitness and I launched several digital products. You will find these on the portfolio page.
I've decided to change from a Vegetarian to a Vegan diet and started a website called Veggie Meals.
I started this blog so I could leave a digital footprint of my random thoughts, ideas and life in general.
If any of the articles helped you in any way, please donate. Thank you for your help.
Affiliate Compensated: there are some articles with links to products or services that I may receive a commission.