Do you hate remembering all your passwords or do you use one password for all your logins? I wanted to share with you a password manager tool I've been using since 2018 and it's been a blessing to have come across this tool called RoboForm.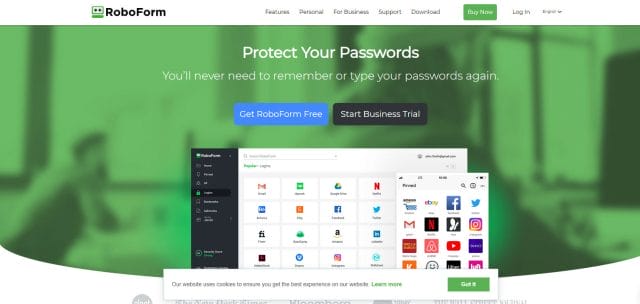 There are many password managers on the market but Roboform is unique in a few ways. What I personally like about Roboform is that you can share your login with people in your family, team, or company and you can set up Roboform not to display the actual password being used.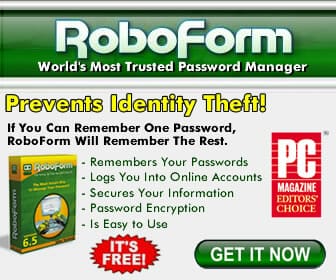 For example, if you have kids and want to share your Netflix account, you can set up Roboform to log in automatically without showing what the actual password is. How awesome is that! This feature is only available on the Business plan and it's a great way to share passwords with employees and family members.

Like most other password managers, you can sync all your passwords across multiple devices. So whether you want to log in to your mobile phone or on your desktop, your passwords are synced. RoboForm supports multiple OSes including Mac, Windows, Android, iOS and various browsers such as Chrome, Opera, Firefox and Edge.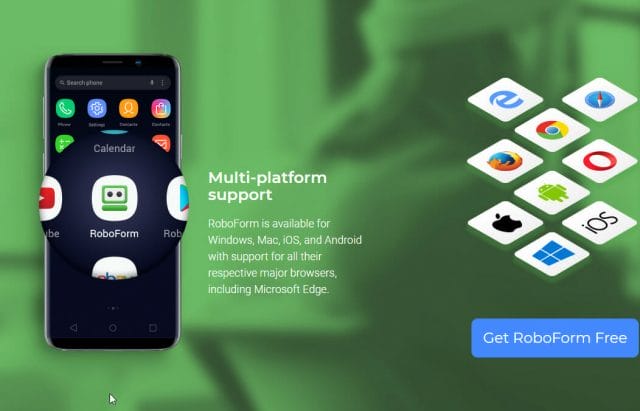 With RoboForm, you not only can sync and share passwords, but you can also store identities, safenotes and files as well. In addition, the browser extension has a password generator so you can create unique passwords and the password is customizable. For example, you can set the number of characters to use and whether to use numbers, letters (uppercase or lowercase) and symbols. You also have the option to use hexadecimal only and whether to exclude similar passwords that were previously used.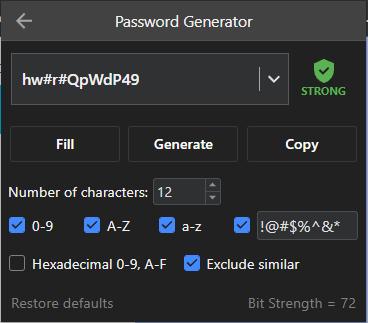 If you're one of those people who are afraid of being hacked or are paranoid your password will be stolen, then you need to use RoboForm as a password manager. If setup correctly, RoboForm uses AES256 bit encryption with PBKF2 SHA256, 4096 iterations and basically put, it's SECURE! If that's not enough then you can use a one-time password (OTP) sent via email or SMS, or via TOTP based two-factor authentication (2FA). When this is turned on, you will be required to use the OTP to log in to access the account. These features are available on both personal and business account. In addition, you do have the option to set the One Time Password using Google Authenticator.


There is also another great feature called Security Center where you can get a security score to determine how strong and unique your password are. It will scan through your password list and then check the password strength and age of the password.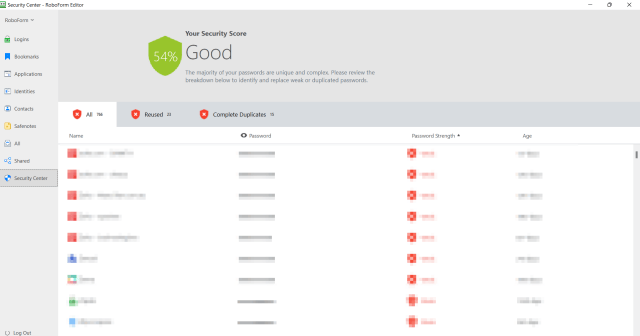 Roboform has frequent sales, so you may want to check them out and save some money too so if you want to prevent identity theft, then check out RoboForm.

If this article helped you in any way and you want to show your appreciation, I am more than happy to receive donations through PayPal. This will help me maintain and improve this website so I can help more people out there. Thank you for your help.
HELP OTHERS AND SHARE THIS ARTICLE
LEAVE A COMMENT

I am an entrepreneur based in Sydney Australia. I was born in Vietnam, grew up in Italy and currently residing in Australia. I started my first business venture Advertise Me from a random idea and have never looked back since. My passion is in the digital space, affiliate marketing, fitness and I launched several digital products. You will find these on the portfolio page.
I've decided to change from a Vegetarian to a Vegan diet and started a website called Veggie Meals.
I started this blog so I could leave a digital footprint of my random thoughts, ideas and life in general.
If any of the articles helped you in any way, please donate. Thank you for your help.
Affiliate Compensated: there are some articles with links to products or services that I may receive a commission.