I created and added a logo to one of my YouTube accounts – this included the profile picture and the channel art image. I quickly created one by using an image from UnlimitedStock.com
I also then went through my Google Photos and picked a background for the channel art image. There is a function on Google photos that you can use to Auto filter the image and to be honest it does make it look so much better. Give it a try, it does a pretty good job.
Anyways, here's what I ended up with:


Also, here's the before and after using the Google Photos Filter wizard:
BEFORE

AFTER

When the images are next to each other, you will see the difference:

The picture after the Google Photos applies the Auto Filter, you will notice that it is much brighter and cleaner.
Below is a summary of today's main activities, tasks and accomplishments:
Looked at an issue for one of our Advertise Me Clients
Updated pricing model for Social Wall – in particular our custom branding package
Looked at a few 360 cameras as I'm intending to buy one. I will hopefully write a product comparison
Updated the logo for this site. Changed some of the layouts and designs
Added more content to this website
Received payment from an affiliate marketing company for sales accumulated since August. I intend to spend the money on paying for things such as hosting and domain names. Basically use it to expand the business
I also purchased a new domain name for a new idea
FITNESS WORKOUT
Today, I did a quick fitness workout which consistent of below exercises:
2km row completed 8:50
Burpee pull ups pyramid 1-5-1
10x straight bar dips
10x hanging raise legs
Inclined press 12x25p, 10×27.5p, 8×32.5p, 10x35p
Curls 10x25p, 9×27.5p, 8×32.5p, 7x35p
Declined sit ups 50, 40x25p, 30x35p, 20x45p including 10x push ups between each set
1km run 5:37
I also ended up upgrading my membership to peak for an extra $50, which entitles me to bring someone with me (my brother or my wife) for a workout.
VEGETARIAN FOOD & MEALS
Breakfast
Banana
Lunch
Cereal with Soy Milk. I purchased this when it was on special and it actually has Protein.

Dinner
2x Pizzas (Cheese, Mushroom, Sundried Tomatoes, Vegetarian Hot Dogs) and bruschetta bread sprinkled with cheese

DAILY REFLECTION
Bus Ride – I caught the bus home and I sat next to a guy who was talking on the phone to his mate. I couldn't help but listen to his conversation and it seemed like he was in a bit of trouble – had an AVO and had to go to court for something he did. Anyways, I just hope my kids make good choices in their lives and don't end up following the wrong path.
If this article helped you in any way and you want to show your appreciation, I am more than happy to receive donations through PayPal. This will help me maintain and improve this website so I can help more people out there. Thank you for your help.
HELP OTHERS AND SHARE THIS ARTICLE
LEAVE A COMMENT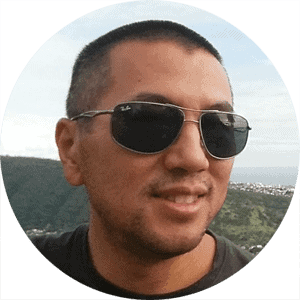 I am an entrepreneur based in Sydney Australia. I was born in Vietnam, grew up in Italy and currently residing in Australia. I started my first business venture Advertise Me from a random idea and have never looked back since. My passion is in the digital space, affiliate marketing, fitness and I launched several digital products. You will find these on the portfolio page.
I've decided to change from a Vegetarian to a Vegan diet and started a website called Veggie Meals.
I started this blog so I could leave a digital footprint of my random thoughts, ideas and life in general.
If any of the articles helped you in any way, please donate. Thank you for your help.
Affiliate Compensated: there are some articles with links to products or services that I may receive a commission.