It's been 1.5 years of running 5 KM per day. During this process, I learnt a few things about myself and about the mentality one needs to keep running 5 KM per day. I wanted to share these with you and put some of my thoughts into this article.
Firstly, if you haven't read some of my previous articles check them out here: RUNNING JOURNEY
Secondly, I'm a very simple person and try to be as humble as I can, so sharing these achievements is outside of my comfort zone and I don't publish these for recognition, but I hope to help and inspire those that read it. If it's something you're not interested then please close the page or read another article.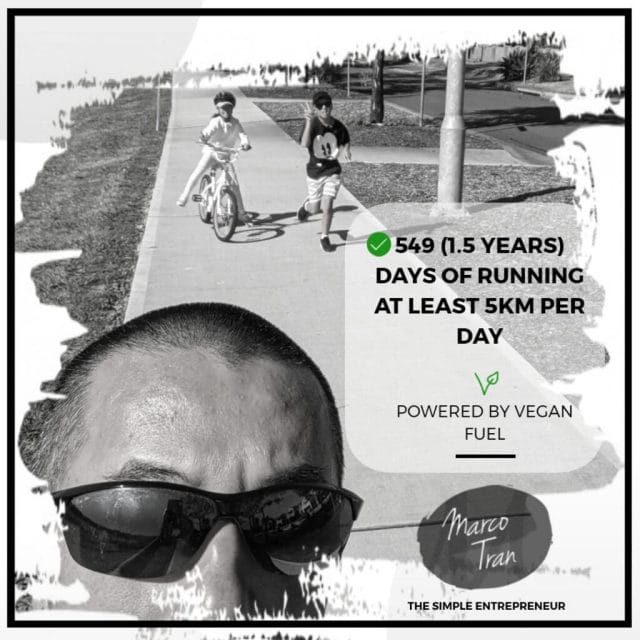 Now back to what I've learnt. Here is a summary:
Motivation
You need a reason why you do something every day. In my case, my motivation was to keep healthy and try to exercise every day. Since I no longer went to the gym on a daily basis, I decided to replace this with running. In a particular podcast, I recall someone saying that the reason why some people fold their bed each morning is not only to make sure their bed is neat but so that the person feels as though they have accomplished something as soon as they get up. In my case, waking up and then going for my run is my "accomplishment" and motivation.
Mindset
You need to have a strong mind to be able to consistently do something every day. Over time, running can be boring and in my case, I haven't hit that stage as I don't consider it to be boring especially if you've clearly identified a strong goal and a reason to keep you motivated.
Health
I have to be honest and in the month of April, my left leg felt sore. It would feel sore when I woke up in the morning and occasionally I would feel short sharp pains on the left-hand side of the calf. This only lasted for a few weeks and I did go to see a doctor when I thought the pain wasn't going away. I was afraid that she would tell me to stop running which any sensible person would have listened. Luckily she didn't and she just advised me to put an ice pack and use some Neurofen Gel. I decided to just use deep heat instead and right now the pain has subsided. I feel lucky that I haven't had any major injuries and relieved that I didn't throw in the towel and break the streak. I have been running at a slower pace since I didn't want to further aggravate the left leg and I guess that is one strategy I would recommend if you're in any pain and want to continue with your running streak. Overall, my health has been consistent, I haven't really gained or lost much weight.
NEXT MILESTONE
I don't know what the next milestone is but I'm assuming it's 2 years. There will be a lot of factors that may influence whether I continue running up to 2 years and the biggest factor was my left leg. My son Jayden is also now running with me and he started his own streak. He's currently on 9 days.

If this article helped you in any way and you want to show your appreciation, I am more than happy to receive donations through PayPal. This will help me maintain and improve this website so I can help more people out there. Thank you for your help.
HELP OTHERS AND SHARE THIS ARTICLE
LEAVE A COMMENT

I am an entrepreneur based in Sydney Australia. I was born in Vietnam, grew up in Italy and currently residing in Australia. I started my first business venture Advertise Me from a random idea and have never looked back since. My passion is in the digital space, affiliate marketing, fitness and I launched several digital products. You will find these on the portfolio page.
I've decided to change from a Vegetarian to a Vegan diet and started a website called Veggie Meals.
I started this blog so I could leave a digital footprint of my random thoughts, ideas and life in general.
If any of the articles helped you in any way, please donate. Thank you for your help.
Affiliate Compensated: there are some articles with links to products or services that I may receive a commission.