On the 14th of October 2021, I hit another running milestone. I managed to run at least 5 KM every day for 2 years – that's 731 days since I first started the running streak. I've remained consistent and for 1 year I ran at least 10 KM every Saturday. I did also run the occasional 21 KMs.
If only Strava was able to provide better analytics and filter based on date range and the total distance within that range. I did make this suggestion to Strava but I haven't seen implemented yet.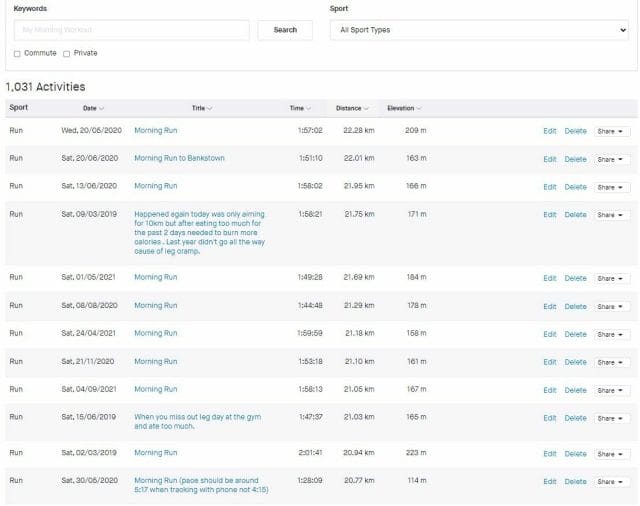 One of the questions I get asked is whether I will continue with the running streak and as I've mentioned before in some of the previous running posts, I honestly don't know. The past year had its challenges such as COVID and some personal issues but I still managed to run every day. The challenge with running at least 5 KM every day is not too physically demanding. The only hurdle that can be experienced is the mental aspect where you may feel like you don't want to do it for whatever reason – these are called EXCUSES. We all have them and I've decided not to use these EXCUSES to prevent me from maintaining a good daily habit. I'm not trying to convince you to do it but what I'm suggesting is to create your own little daily habits so these habits can improve some aspect of your life in a positive way.
Another question I was asked is what shoes do I wear or are my favourite and to be honest I don't have a favourite as I've been using whatever shoes are on sale at Fashion 4 Shoes. My philosophy is that you don't need any special shoes to run but what you do need is willpower, determination and persistence. As long as the shoes are comfortable and they protect your feet then that is good enough for me – yes I'm a simple guy and hence the reason why I'm The Simple Entrepreneur.
I hope you find and form your own good daily habit and if you have one please share it with me in the comments. All the best and hope to hear from you!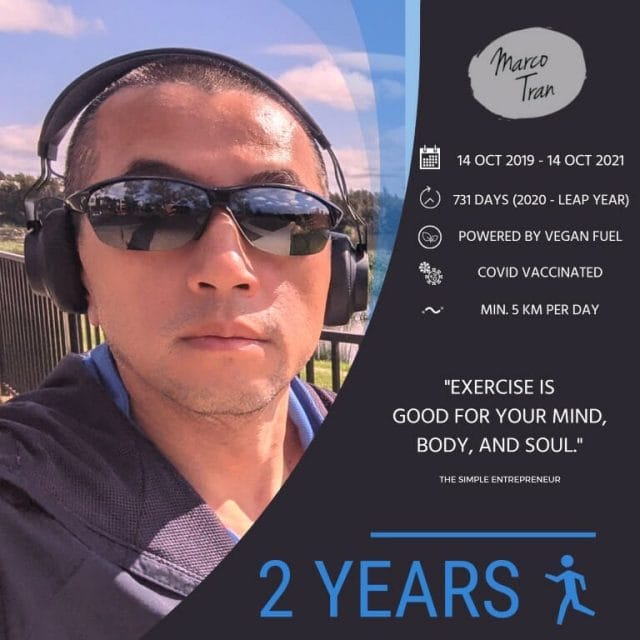 If this article helped you in any way and you want to show your appreciation, I am more than happy to receive donations through PayPal. This will help me maintain and improve this website so I can help more people out there. Thank you for your help.
HELP OTHERS AND SHARE THIS ARTICLE
LEAVE A COMMENT

I am an entrepreneur based in Sydney Australia. I was born in Vietnam, grew up in Italy and currently residing in Australia. I started my first business venture Advertise Me from a random idea and have never looked back since. My passion is in the digital space, affiliate marketing, fitness and I launched several digital products. You will find these on the portfolio page.
I've decided to change from a Vegetarian to a Vegan diet and started a website called Veggie Meals.
I started this blog so I could leave a digital footprint of my random thoughts, ideas and life in general.
If any of the articles helped you in any way, please donate. Thank you for your help.
Affiliate Compensated: there are some articles with links to products or services that I may receive a commission.