For those of you who don't know I'm left-handed. Yep, I'm one of the 10% of people in the world who are left-handed and I'm the only one in my family that somehow inherited the genes of a left-hander. Lucky me!
I decided to write this post since my sister mentioned it's a left-handers day on the 13th of August, so I decided to share with you some of the struggles a left-hander faces.
Here's my list:
1.PEN SMUDGES
As a left-hander, when you write using a felt tip pen you end up rubbing and smudging the ink. Also, the bottom of the hand will be completely marked with ink and during my school days, it was a pain washing it off at the end of the day.
A few years ago my sister bought a set of left-handed pens – yes they do exist. Here's how they look like: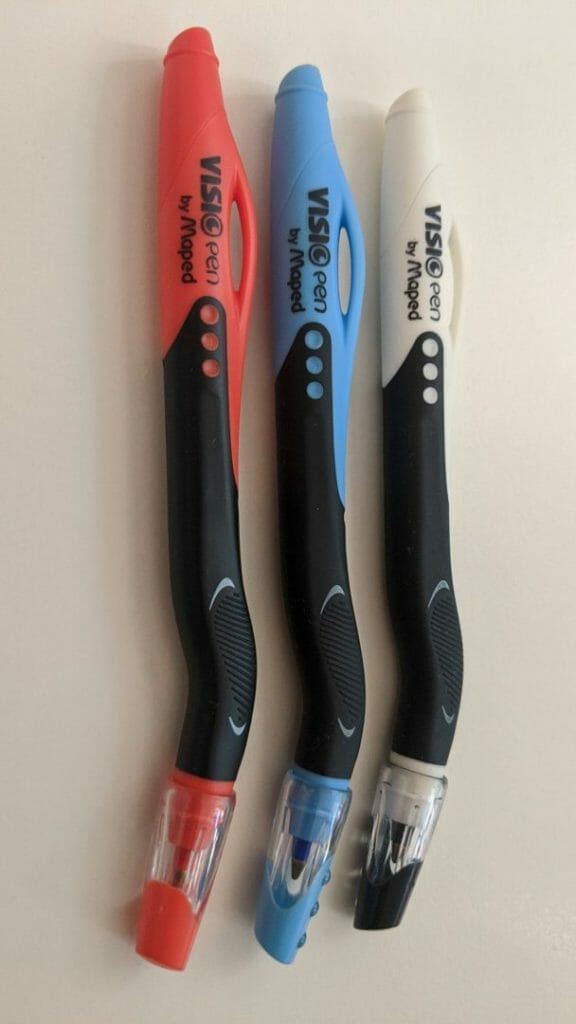 The pens are made by a company called Maped and the main difference between these and normal pens is the curves and angles. As you can see from the photo, the shape of the pen will ensure left handers will not smudge their hand over the ink from the pen.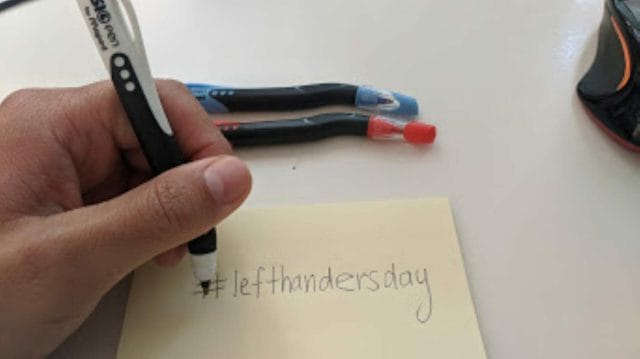 2. SPORTS
Playing sports as a left-hander was sort of different, especially when you see other people playing sports with their right hand. In particular, sports that require holding sporting equipment such as tennis or squash rackets. I guess if you watch a left-hander play like Rafael Nadal, he may seem a bit odd compared to the other players. I mean, in terms of skills, whether left or right hand, I personally don't think it makes a difference and it's just the way people look and perceive you.
3. COMPUTER MOUSE
I've been using my right hand to control the mouse since we got hold of our first computer, but there was a period of time (I think roughly in my 20s) where my wrist was starting to hurt so I decided to switch to my left hand. I eventually got used to using my left hand but it felt weird at first as I couldn't accurately position the pointer. Over time I just got used to it but it wasn't easy to switch your brain to use the opposite hand and there are not many left-handed mouses.
4. Elbow Space at tables
Ever sat next to a lefty at a dinner table? Yes, there are those occasional bumps where I would accidentally hit and elbow the persons who are sitting next to me (left-hand side). Their right arm would bump into my left arm and vice versa. At a smaller table, I would be conscious of where I would sit in order to avoid the awkward situation of saying sorry after the accidental bump.
5. Arm wresting
It's much harder to win an arm-wrestling competition if the majority of people are right-handed. My left arm is obviously much stronger than the right but not many would want to wrestle with their weakest arm. I've lost many right arm-wrestling battles and kind of sucks.
There you go, those are my top 5 struggles being a left-hander and for those of you who are left-handers, I'm sure you can easily relate to some of them. *high 5* strangely I use my right hand for this.

If this article helped you in any way and you want to show your appreciation, I am more than happy to receive donations through PayPal. This will help me maintain and improve this website so I can help more people out there. Thank you for your help.
HELP OTHERS AND SHARE THIS ARTICLE
LEAVE A COMMENT

I am an entrepreneur based in Sydney Australia. I was born in Vietnam, grew up in Italy and currently residing in Australia. I started my first business venture Advertise Me from a random idea and have never looked back since. My passion is in the digital space, affiliate marketing, fitness and I launched several digital products. You will find these on the portfolio page.
I've decided to change from a Vegetarian to a Vegan diet and started a website called Veggie Meals.
I started this blog so I could leave a digital footprint of my random thoughts, ideas and life in general.
If any of the articles helped you in any way, please donate. Thank you for your help.
Affiliate Compensated: there are some articles with links to products or services that I may receive a commission.