In a previous post, I talked about a tool I use called Better Uptime, you can read about it here: Website Monitoring and Status Pages
It's a great tool to monitor your networking devices, servers or any device that is connected to the Internet and at the same time generate a status page. When I was working as a Network Engineer and Telecoms Engineer a monitoring tool such as Better Uptime would have been so useful.
Now, Better Uptime recently added new features to the system and it includes the following:
MOBILE NOTIFICATIONS
Better Uptime now have a mobile app and I've started using this method of receiving notifications instead of emails. I get an instant notification on my mobile phone when a device goes down or is restored

You can search for Better Uptime in Google Play or the Apple Store.
DOMAIN SSL EXPIRATION
You can receive notifications when the SSL certificate expires. This is great if you're using LetsEncrypt which can only issue a free SSL certificate for 90 days.

DOMAIN NAME EXPIRATION
You no longer need to set calendar reminders with this feature. You can receive alerts and notifications x days before the domain expires.

PORT MONITORING
You can now monitor a port on a device. So for example, if you had MySQL running on your server, you can monitor for TCP port 3306. If you receive Better Uptime notifications, then it's most likely the device or the MySQL service has gone down.

There is also the option to monitor UDP ports if required.

There are so many other features available that I haven't mentioned or have used comprehensively so you might as well check at the features on the Better Uptime website.
ORGANIC T-SHIRT AND STICKERS
Also, the team at Better Uptime also sent me an organic T-shirt and some stickers. Thanks for that!



If this article helped you in any way and you want to show your appreciation, I am more than happy to receive donations through PayPal. This will help me maintain and improve this website so I can help more people out there. Thank you for your help.
HELP OTHERS AND SHARE THIS ARTICLE
LEAVE A COMMENT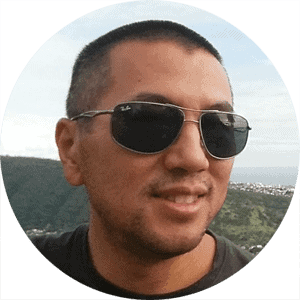 I am an entrepreneur based in Sydney Australia. I was born in Vietnam, grew up in Italy and currently residing in Australia. I started my first business venture Advertise Me from a random idea and have never looked back since. My passion is in the digital space, affiliate marketing, fitness and I launched several digital products. You will find these on the portfolio page.
I've decided to change from a Vegetarian to a Vegan diet and started a website called Veggie Meals.
I started this blog so I could leave a digital footprint of my random thoughts, ideas and life in general.
If any of the articles helped you in any way, please donate. Thank you for your help.
Affiliate Compensated: there are some articles with links to products or services that I may receive a commission.